Description
Please find information regarding Synergy's Camp to Nura Gunyu, Morton, Ulladulla region, New South Wales.
Bookings essential. For ages: 11 to 16 years.
Drop-off: 8:00am at Synergy Youth Centre, 178 Longueville Road, Lane Cove on Tuesday 8 October.
Pick-up time: 5:40pm - 6:00pm at Synergy Youth Centre, 178 Longueville Road, Lane Cove on Friday 11 October.
Please note: this camp is completely device free – attendees are NOT to bring ANY electronic devices (phones, gaming devices etc.)
Young people will be contactable via the Synergy mobile 0432 139 925 held at all times by a Synergy youth worker. Young people will be allowed to use this phone to make brief contact with parents.
Camp details, requirements and behavior expectations:
Nura Gunyu ("Nura" meaning Country and "Gunyu" meaning Swan) provides Australian Aboriginal education, cultural and environmental awareness programs with the goal of fostering cultural understanding and acceptance in the community and wider network.
The camp named "Jumanee Gunya" or "Happy Place" is equipped with 10 beds in dormitory style accommodation and 2 tents (1 x 3 person, 1 x 2 person). If your child has their own tent they can bring that along.
Please mark your preference for cabin or tent camping sleeping arrangements when registering. All attempts will be made to accommodate requests for a bed but cannot be guaranteed.
Program Leader:
Noel Butler, Budawang Elder from the Yuin Nation is a qualified teacher, mentor, horticulturalist, artist, chef and historian, and together with his wife Trish have been teaching, delivering programs and working with Aboriginal and non-Aboriginal adults and children for over 30 years.
The Program:
Young people will gain and understanding of Aboriginal heritage and the importance of environment through storytelling, yarning, walking and cultural excursions as well as hands on activities amongst the land. Additional content will include: bush foods, medicinal plants and their uses, tools and weapons (demonstration and participation), firelighting (demonstration and participation), music, song and dance (participation). All meals are freshly prepared on site and those with dietary requirements are catered for. Eco-friendly shower and toilet facilities are available.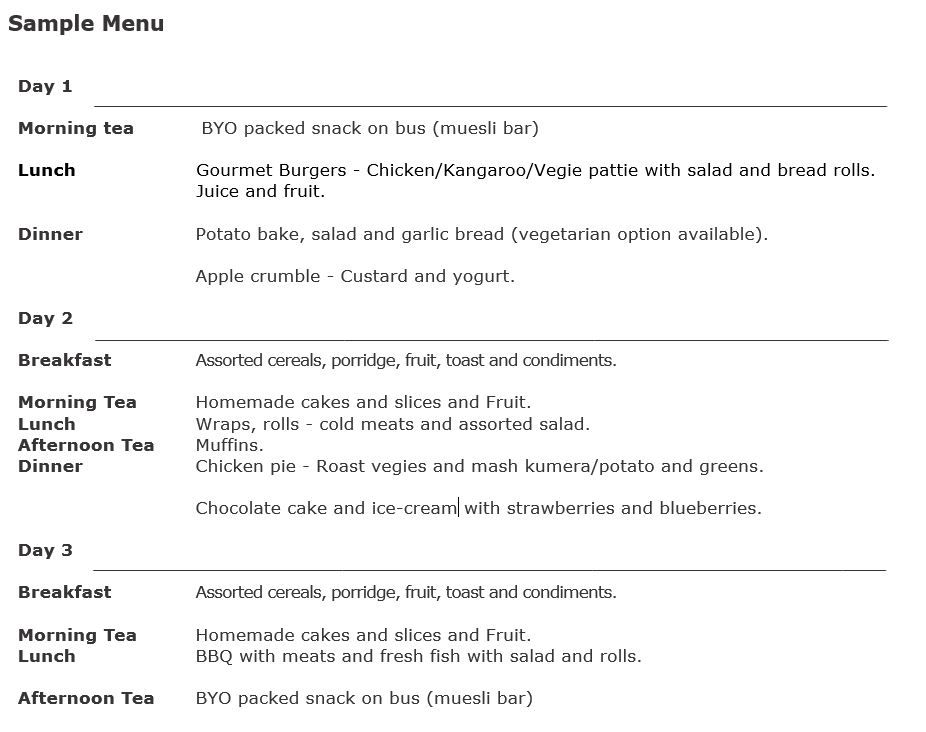 Requirements and behavior expectations:
The Synergy Nura Gunyu camp is an experience that requires attendees to understand that there is an expectation of them to be culturally sensitive, engaged in ALL activities, mature and very well behaved. They must also be comfortable with not having devices in their possession for an extended period.
Silly, immature and culturally insensitive behavior will not be tolerated. Young people who display these behaviours whilst on camp will have their parents called and if behaviour persists they will need to be collected personally from the camp to be taken home.
Please note: In order to assist you with assessing whether your child is prepared to attend camp we ask that they complete two questions within the registration process independently. Acceptance to camp is subject to the number of applications and the satisfactory completion and assessment of both questions in the registration form.
Name four things you want to learn from this camp experience.

This camp is a cultural and environmental experience, away from home and where devices are banned. Why does it appeal to you?
Luggage
One piece of luggage, a sleeping bag and a small day backpack is recommended per child. These should be clearly marked with your child's name, address and phone number. Remember, your child will have to carry their luggage so it's good to make sure it's not too big or too heavy. Items needed on the bus trip should be packed in the daypack.
Checklist
Please label all clothing, towels and sleeping bag with your child's name. Remember this camp is device free.
Young people will be able to be contacted via the Synergy mobile 0432 139 925 held at all times by the Synergy youth workers. Young people will be allowed to use this phone to make brief contact with parents.
Shorts and t-shirts (no singlets, sleeveless or midriff tops)

Jeans

Jumpers and tracksuit pants

Socks and underwear

Raincoat/weatherproof jacket

Pyjamas

Sunscreen, sun hat and sunglasses

One pair of running shoes and one pair of thongs.

Toiletries, soap, lip balm and insect repellent (no aerosols)

Two towels

Pillow, sleeping bag or doona and single flat sheet

Tent

Torch

BYO snacks for morning tea on day of departure and return (muesli bars etc)

Day backpack

Plastic bags for dirty clothes

Medication (if required)*

Handkerchief or tissues

Water bottle
*If your child is on medication we will contact you to discuss an issuance plan around this.