Synergy Webinar ~ The Water Element

Sunday, December 20, 2015 from 1:00 PM to 5:00 PM (PST)
Event Details
 Synergy: Oneness of the Elements
SERIES 4: WATER
Hosted By Jonah Bolt of Starseed Radio
FEATURING SOME OF THE MOST REVOLUTIONARY MINDS IN THE FIELDS OF CONSCIOUSNESS
 JASON VERBELLI ~ NAT RICH ~ DR. GLEN REIN
---
~WHAT WILL BE COVERED~
 Restructured Water
Dr. Emoto's Research
Proof that water has memory
 Water structuredizer technology ~ Electrobiotics
The Consciousness of Water
Changing the physical property of water
Water with Electromagnetic Fields
---
 Brought to you by
&
---
****REPLAY AVAILABLE IF YOU CAN'T ATTEND LIVE****
 Join us on December 20th, 2015
1:00 pm - 5:00 pm PST
4:00 pm - 8:00 pm EST
~PRESENTERS~
---
JASON VERBELLI
Jason Verbelli is an independent researcher, experimenter and free thinker. His focus is the work of Walter Russell, Professor John Searl's technology, structured water, and addressing misconceptions in mainstream models. His uplifting ideology is unique and for the past 6 years has dedicated himself to presenting information you might not have known existed.

NAT RICH
Nat is the founder of Sustainable Flow, a blogger and a lover of all things spiritual and unexplainable. I live in the UK but will be spending summer 2015 in Ibiza launching the company over there. I've managed to combine my love for business, water, spirituality and blogging all in to one successful platform that pays me & allows me to network & travel to my hearts content. The mission behind Sustainable Flow is to educate as many people as I can about the importance of living a sustainable life and drinking pure water.
That means water that is not from the tap or a bottle, just pure water the way mother nature intended. I'm extremely proud to be able to say that I'm working closely the legend Dan Winter, one of the worlds leading minds on water, fractal fields & sacred geometry. He's teaching me all I need to know on water & in return I am helping him to market some of his amazing inventions including one called "The Super Imploder." It magnetise's and vortexes your water & improves plant growth by up to 68%.
www.sustainableflow.org/superimploder

DR. GLEN REIN
Quantum biology research scientist -Dr. Rein received his Ph.D. in biochemistry from the University of London. For the past 25 years he has pursued an academic career in traditional biomedical research at prestigious institutions such as Harvard and Stanford Medical Schools, where he studied neuroscience, immunology.
Dr. Rein's 14 years of corporate experience in a New Venture research and product development environment for a Fortune 500 biotech companies. Dr. Rein used this unique type of expertise to effect changes in the structure of water with EM fields, thus changing its physical properties.
http://www.innobioteck.com/about-glen-rein--phd.html
****REPLAY AVAILABLE****
*IF YOU ARE UNABLE TO ATTEND THE DAY OF THE WEBINAR, YOU CAN STILL REGISTER AND RECEIVE THE REPLAY LINK ONCE THE EVENT IS OVER. YOU WILL HAVE UNLIMITED ACCESS TO THE ARCHIVED FOOTAGE OF THE PHYSICS OF THE UNIVERSE WEBINAR*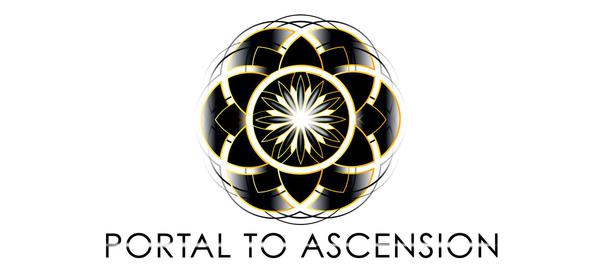 Organizer
Portal to Ascension has been created at this moment in humanity's evolution to assist in the awakening process. We are involved with events worldwide exploring Consciousness, ET Disclosure, and Spirituality. We serve as facilitators of awareness.