Synergy Webinar ~ The Ether Element

Wednesday, January 6, 2016 from 1:00 PM to 7:00 PM (PST)
Event Details
 Synergy: Oneness of the Elements
SERIES 5: ETHER
Hosted By Jonah Bolt of Starseed Radio
FEATURING SOME OF THE MOST REVOLUTIONARY MINDS IN THE FIELDS OF CONSCIOUSNESS
 ALFRED WEBRE ~ ADAM APOLLO ~ SEVAN BOHMAR ~ CHRISTOF MELCHIZEDEK
---
~WHAT WILL BE COVERED~
 The Quantum Vacuum
Love Frequency
Artificial Intellegence & Exopolitics
 Quantum Energy
The Fifth Element
Merkaba & The Lightbody Activation
---
 Brought to you by
&
---
****REPLAY AVAILABLE IF YOU CAN'T ATTEND LIVE****
 Join us on January 6th, 2015
1:00 pm - 5:00 pm PST
4:00 pm - 8:00 pm EST
~PRESENTERS~
---
ALFRED WEBRE
Alfred Lambremont Webre is a futurist whose book EXOPOLITICS founded the science of intelligent civilizations in the multi-verse and expresses a positive timeline for Earth. Alfred's 1974 book THE AGE OF CATACLYSM (GP Putnam's Son's; Berkely Medallion: download by donation at Exopolitics.com) integrates Earth Sciences and the psychic remote viewing of Edgar Cayce of a global coastal event and expresses the catastrophic timeline for Earth.
Alfred is chairman of the Mars Anomaly Research Society (MARS) [www.projectmars.net] educating about life on Mars. A graduate of Yale University, Yale Law School and a Fulbright Scholar, Alfred has taught economics at Yale University and constitutional law at the University of Texas.
Alfred was general counsel to the New York City Environmental Protection Administration, a futurist at Stanford Research Institute (where he directed the proposed 1977 Carter White House extraterrestrial communication study), and is a Judge on the Kuala Lumpur War Crimes Tribunal. Alfred is Director and a Faculty member of ExoUniversity, a non-profit educational entity for continuing online education in ExoSciences, PsiSciences, and Exopolitics.

ADAM APOLLO - Quantum Vacuum
Adam is founder of several education and technology based companies and organizations, including "Access Granted, Inc.", "Sanctified Solutions, LLC," "Visionary Arts Foundation", and "Superluminal Systems". As a speaker, Adam Apollo has been featured in events at the White House, United Nations, and at conferences and festivals around the world. He is also a Faculty member of the Resonance Academy, and Guardian Alliance. 

SEVAN BOHMAR
Sevan Bohmar - James Evans Bomar III (aka Sevan) is a widely known spiritual teacher committed to the universal transformation of humanity and involution for all beings. After writing and distributing freely his book titled "The Code to the Matrix" he has been on a nonstop mission of developing step-by-step spiritual activation and interactive enlightenment via various innovative platforms.
Starting in 2009 with the development of his first social network, The Resistance, which now ranks on the first page of all popular search engines under those keywords, he began instructing what is now thousands in an ever-growing community through online courses, video presentations, and radio shows. Assisting a wide gamut of seekers worldwide, James began to develop and hone in on various advanced techniques that proved to be effective on a quite diverse audience.
With thousands of active adherents globally, Sevan has now launched 'The Innerversity,' which is a virtual institute that features a vast curriculum presented in stages with an aim to take the student from a Neophyte to an Adept.
www.secretenergy.com
www.astralquest.com
www.resistance2010.com
CHRISTOF MELCHIZEDEK
Christof is a personal development leader, his activations will catapult you into a higher level of consciousness where you can soar and make your dreams of abundance reality. Limitless Abunbance is a personal development experience into clearing your blocks to abundance, receiving money and self worth.
He is an 'Integrated healing specialist, evolutionary leadership coach, international speaker and best-selling author Christof Melchizedek hosts workshops, retreats and special events and conducts private healing ceremonies in Ibiza to help individuals raise their vibrations, expand their consciousness and unlock their highest potential.
****REPLAY AVAILABLE****
*IF YOU ARE UNABLE TO ATTEND THE DAY OF THE WEBINAR, YOU CAN STILL REGISTER AND RECEIVE THE REPLAY LINK ONCE THE EVENT IS OVER. YOU WILL HAVE UNLIMITED ACCESS TO THE ARCHIVED FOOTAGE OF THE PHYSICS OF THE UNIVERSE WEBINAR*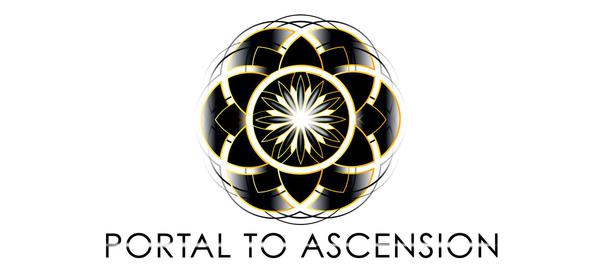 Organizer
Portal to Ascension has been created at this moment in humanity's evolution to assist in the awakening process. We are involved with events worldwide exploring Consciousness, ET Disclosure, and Spirituality. We serve as facilitators of awareness.