Sales Have Ended
Ticket sales have ended
Thanks for registering and donating to the AEP and NextAid. We are looking forward to seeing you on August 4th at the Synergy House located in the heart of Los Feliz in Los Angeles. 4-11pm 1946 N Hobart Blvd. Los Angeles, CA 90027. If you have any issues or questions please call Adam at 323.864.9130 or email him at adam@artsearthpartnership.org
Event Information
Location
1946 N Hobart Blvd
Los Angeles, 90027
Sales Have Ended
Ticket sales have ended
Thanks for registering and donating to the AEP and NextAid. We are looking forward to seeing you on August 4th at the Synergy House located in the heart of Los Feliz in Los Angeles. 4-11pm 1946 N Hobart Blvd. Los Angeles, CA 90027. If you have any issues or questions please call Adam at 323.864.9130 or email him at adam@artsearthpartnership.org
Description
Pre-sale tickets have ended. "You are A Giver" Tickets will stay on sale until 12am. Donation tickets will be available at the door for $35. Can't wait to see everyone tomorrow night!
The address of the Synergy House is:
(please do not post on any social networking sites)
1946 N Hobart Blvd
Los Angeles, CA 90027
SYNERGY = Music + Sustainability
A Collaborative fundraiser benefiting Arts:Earth Partnership and NextAid
--------------------
At the Synergy House, a beautiful Mediterranean/Spanish historical eco-home with a detached studio space and a lagoon pool in the Los Feliz area of Los Angeles.
Saturday, August 4th
4pm -11pm (Kids 16 and Under get in FREE)
Arts Earth Partnership (AEP) and NextAid are two long-standing Los Angeles-based nonprofit organizations that promote sustainability projects within the arts and cultural sectors. AEP certifies cultural institutions throughout Los Angeles to make them more sustainable and reduce their environmental impact. NextAid harnesses the power of dance music to support young entrepreneurs in urban centers in Africa, with a specific focus in Nairobi. Both organizations offer tangible results to today's most pressing environmental and societal problems.
In a spirit of collaboration, AEP and NextAid are coming together for first time to raise funds for their vital work!
Music by:
DJ's Fabian Alsultany & Derek Beres
DJ Nnamdi (Radio Afrodicia - KPFK)
Marissa Guzman (LIVE) (Juicy Lucy Records)
Jose Marquez (Tumbé / Tribe Records)
DJ Bendewish (PushGallery / Heartbeat Collective)
Amadou Fall (Senagalese Kora Player)
Live face-painting and ceramic art by Wawi Amasha / Mami Afrika


Authentic hand-carved African artifacts imported by "Africa by Design."
www.induna-arts.com and www.africanangeltours.com

Live Painting with Artist Ngene Mwaura
Atmosphere and visual installations by Rocio Mariposa, Vj Vhilm and Vj Thierry
≈ Silent Auction
≈ Kids activities & swimming
≈ Open Bar & Fresh fruit juices
≈ Delicious African Cuisine and Desserts by Chef Kache Mwaro / Jikoni Catering
MC'd by Joe Hernandez-Kolski
Produced by Jonathan Rudnick (the LIFT/Giant Step co-founder)
DONATION BAR sponsored by: Square One Vodka, O.N.E Coconut Water, Steaz organic/fair traded green teaz
Sponsors and Partners:
Fusicology, Green Festival, Green Galactic, LA Green Drinks, USGBC-LA,Universal Rhythm and Nu-Soul Magazine,Indie Printing, Serendipity Arts, Motion Audio, Paul Redmond Photography
Awesome Raffle Items donated by: Klean Kanteen and Gather Green

Synergy Event Page
SILENT AUCTION
NextAid and AEP are proud to present our Silent Auction which contains a treasure trove of items donated from companies and individuals that support our missions. Some of the items already committed are:
Incredible, unique, one of a kind jewelry
* Org by Vio - a stunning necklace made by Amazonian artisans that will take your breath away. Artisans are paid a fair trade price for each piece of jewelry and 50% of the profits go back to the community.
* Jeffrey Levin - Whimisical, enigmatic rarities, and sentimental handcrafted pieces that will stop you in your tracks. For this silent auction, a SIlver Dog Tag with a Tiny Rose Gold Heart and a large silver NDU peace sign and featuring tribal motif carvings in sterling silver will be available for purchase.
* Liza Shtromberg Jewelry - A garnet princess ring set in sterling silver is the perfect engagement ring for the soon-to-be-bride that likes a refinded, nontraditional look.
* Love It's Eco Friendly Necklace - This necklace tells the story of time long passed and is made using natural elements, vintage trinkets and the finest in vintage materials. Designer, Tracie Pennypacker uses 100% environmentally safe techniques in her jewlery designs.
Theater, Film, Photo and Workshops
* Electric Lodge - 4 pairs of tickets good for one year to see a wide variety of cutting-edge performances ranging from dance, to music to film, at the Electric Lodge in Venice.
* Art 4 All People -Stretch your body and your mind with combined yoga and art! (10 people)
* Rock The Boat - Documentary DVD, CD, 2 tickets to LA premier
* G2 Gallery - A priceless photo of "Old Bachelor" a sea lion in Antarctica taken by renowed photographer, JJ L'Heureux. An excellent addition to any photography collection.
* Mimi Campbell Photo - Beautiful 18" x 24" photo of Narok, Kenya.
* Aly Kourouma - (aka DJ N'debele) paints African-inspired pop culture art that makes strong statements to inspire new perceptions- on recycled wood, metal, and army jackets.
* Ngene Mwuara - A marriage of the simple and abstract, a distinctive piece by this well-known Kenyan artist.
* Susan von Seggern - One of a kind Bob Marley photograph by Jeffrey Mayer - This photo was taken of the legendary Bob Marley at the Santa Barbara Bowl on May 31, 1976 by famous rock photographer Jeffrey Mayer. A collector's piece for sure!
* Susan von Seggern - Nelson Mandela 46664 Concert Poster - a limited edition numbered print of the Nelson Mandela 46664 Concert Poster from the November 29, 2003 concert signed by all of the artists who performed including Beyonce and Bono. The signatures are part of the print and not originals.
Experiences and Services
* LA River Expeditions (Joel Shapiro) - an incredible opportunity to kayak down the Los Angeles River with a pro. This is an experience you will never forget!
* Vacation Weekend in Laguna Beach - Wow that special someone with the ultimate quick get away. This fantastic package includes a 2 night stay at The Retreat featuring beautiful beach villas, dinner and champagne at French 75 and Surf Stand Up Paddle lesson for two with Rod Greenup at Costa Azul Surf Shop.
* The Farmer's Daughter Hotel - The perfect staycation for Angelenos looking for a break, this package includes a 2 night stay at the chic Farmer's Daughter Hotel (across from the Grove) and a delicious dinner at Tart Restaurant. Refinery 29 votes "Farmers Daughter Hotel the #1 spot for a weekend getaway in Los Angeles."
* Project Bandaloop - Reimagine what dance can be with an aerial vertical dance workshop in either San Francisco or Los Angeles.
* Breathe - Take a breather with Heather Lounsbury and Breath Balance. Heather is an experienced and knowledgable holistic health consultant and healer. She is offering a session in wellness and nutritional analysis which includes acupuncture and acupressure.
* Dream Circus - 4 tickets to the infamous performance art dance party Dream Circus, "I am Animal" on Halloween 2012 and benefits NextAid.
* Amadou Fall -30 minute Kora lesson with Amadou Fall - With over 20 years of experience playing the Kora, Amadou will introduce you to the ins and outs of playing this beautiful instrument that many refer to as the African harp.
* Soundscape Music Studios - Private in-home piano and guitar lessons in LA and Orange County.
* Pop Physique - 5 classes at the wildly popular workout oasis, mulitple locations available.
* Nook Bistro - Dinner for 2 at the cozy and delicious westside favorite dining spot
Products and Collections
* Heliotrope San Francisco - A luxury of a spa in a gift basket. Feast your senses on lotions, oils and candles.
* Le Marais Chocolat - Satisfy that sweet tooth with the finest fair trade organic chocolate truffles and French macaroons. Absolute bliss!
* Cyberoptix Ties - Smashing silk ties printed with high-quality water based inks. They're better for the health of our shop, better for the environment, and they perform much better on fine fabrics.
* Make-up Designory Cosmetics - Enjoy long-lasting wearablity, flawless application and radiantly accurate color with MUD cosmetics gift basket.
* Skullastic - branded shirts, notebooks, rulers and notepads - School Rules! Pass it on!!!
* Chakwave Chakra Tonic - Tonics, tank top and private yoga lesson. Let your body breathe...
* Piece x Piece - Division tunic and City Matrix Tie from luxury clothing label. Each garment is by nature, one-of-a kind, as a result of ongoing reclamation, experimentation and design.
Host Committee:
Gabriel Avenna, Brooke Bendewish, Mimi Campbell, Stuart Cooley, Lindsay Hawes, Janine Jordan, Joe Hernandez-Kolski, Lisa Lee, Jeffrey Levin, Heather Lounsbury, Mia Mayweather, Naomi Okuyama, Shelly O'Neill, Bonnie Powers, Jonathan Rudnick, Susan Von Seggern, Joel Shapiro, Dominique Smith, Lynn Tejada, Wamuhu Waweru, Carl Welty, Ed Zareh
----------------------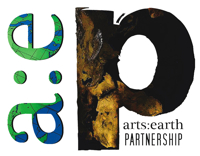 Arts:Earth Partnership (AEP) has been in existence since 2008 and has created a user-friendly green certification program specifically for the arts sector and cultural institutions. Endorsed by the cities of Los Angeles and Santa Monica, both have adopted AEP's standards into their "official" Green Business Certification Process. Funds raised at the event will help AEP certify more facilitates in the greater Los Angeles area and lower the negative environmental impact of the cultural sector. The money will also be used to implement the Los Angles Arts Environmental Impact Report (LAAEIR), a project that gathers data about the environmental impacts of arts organizations in the greater Los Angeles area. www.artsearthpartnership.org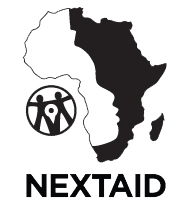 NextAid is an 8 year old Los Angeles based nonprofit organization that harnesses the power of music, specifically electronic dance music, to support sustainable development projects that serve children, youth and women in Kenya and Sierra Leone. Currently, funds raised are going toward the completion of the Kawangware Vision Centre (KVC) in Nairobi, Kenya. KVC is a youth-driven, locally created and managed organization that runs an ecological business making silkscreened gift bags out of recycled paper for the tourism industry. NextAid partnered with KVC to build a new "green" workshop and multipurpose facility to expand their operation and ultimately serve more youth. Other NextAid partner projects include the Kibera Girls Soccer Academy which provides free high school to girls in Kibera, Nairobi and a Birthing Shelter in Sierra Leone, stated to be built this year partnership with the First Ladies Initiative and the First Lady of Sierra Leone. www.nextaid.org
Date and time
Location
1946 N Hobart Blvd
Los Angeles, 90027