Sales Have Ended
Ticket sales have ended
Thank you for your payment to attend Synergy Chain Investors Club dinner. All the attendees must be an active blockchain, crypto or venture investor to attend the dinner. Only approved ticket holders will be able to attend the event. If you don't fit the criteria, we will refund your ticket minus $100 processing fee. Want to attend this dinner for free? Join Synergy Chain Investors Club at http://bit.ly/joinsynergychainclub. As a member, you will be able to attend all the Synergy Chain Investors Club dinners around the world and enjoy additional member benefits. Join our communities: Synergy Chain https://t.me/synergychain Synergy Chain Investors Club https://t.me/synergychainclub
Sales Have Ended
Ticket sales have ended
Thank you for your payment to attend Synergy Chain Investors Club dinner. All the attendees must be an active blockchain, crypto or venture investor to attend the dinner. Only approved ticket holders will be able to attend the event. If you don't fit the criteria, we will refund your ticket minus $100 processing fee. Want to attend this dinner for free? Join Synergy Chain Investors Club at http://bit.ly/joinsynergychainclub. As a member, you will be able to attend all the Synergy Chain Investors Club dinners around the world and enjoy additional member benefits. Join our communities: Synergy Chain https://t.me/synergychain Synergy Chain Investors Club https://t.me/synergychainclub
Description
Synergy Chain Investors Club invites blockchain, crypto, angels and venture investors to join for a fine dining experience where they can meet revolutionary startups, blockchain ventures and learn about the latest trends in blockchain and token economies.
You will be able to meet other investors and build new relationships to co-invest in deals or launch new ventures together.
Want to attend our dinners globally for free?
Join Synergy Chain Investors Club
As a member, you will be able to attend all the Synergy Chain Investors Club dinners globally, enjoy additional member benefits such as access to proprietary deal flow, global travel and lifestyle concierge and more.
Agenda:
7pm - 8pm - Networking and open bar
8pm - 9pm - Dinner with keynote speaker presentation
9pm - 10pm - Startup pitches and presentations
10pm - 11pm - Networking and open bar
Keynote: Andrew C Romans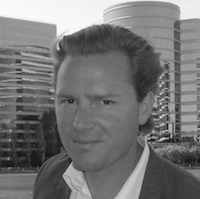 Andrew Romans, based in Silicon Valley, is a successful VC-backed entrepreneur, author of two top-selling books on venture capital, former tech VC and M&A investment banker, cofounder of an angel group and now General Partner of Rubicon Venture Capital, a VC fund active in Silicon Valley, New York and Europe. Masters of Corporate Venture Capital and The Entrepreneurial Bible to Venture Capital have been translated into Chinese, Japanese and Russian by major publishers.
Location:
The location will be disclosed to approved attendees
Dress Code:
Join Our Community:
Telegram https://t.me/synergychain