CCAC WORSHIP SERVICE I NOV 14 I 10:00 AM
About this event
Worshiper's Registration for CCAC's 60th Anniversary Celebration
Capital City Alliance Church observes the safety protocols and guidelines issued by the government during the time of pandemic. Communal worship and prayer are allowed provided we use only 30% of the seating capacity of our sanctuary.
Remember to:
• Observe online registration within the week prior to physical worship.
• We offer one (1) Anniversary Celebration divided into 3 parts. (See schedule on the events details below.)
• Honor your commitment to attend the service once you accomplish your registration.
• Observe our social distancing protocols inside the church premise.
• You must always wear a face covering such as a face shield and facemask inside CCAC.
• For those who registered online, please come 30 minutes earlier from the scheduled time of our worship service.
For more information regarding CCAC's 60th Anniversary, contact the following numbers:
Globe (7) 3419505
PLDT (8) 3730764
See schedule below.
Happy 60-year CCAC!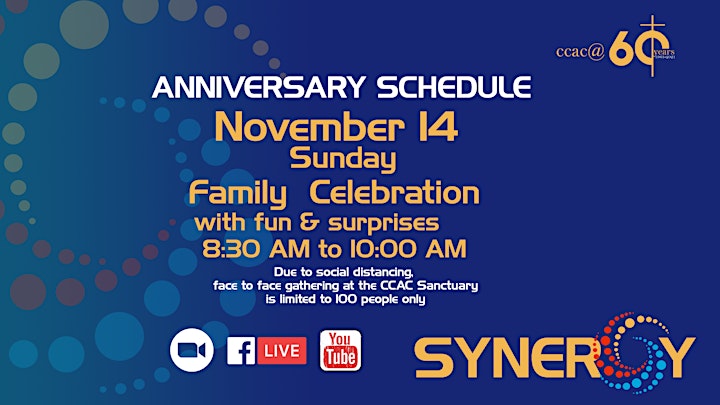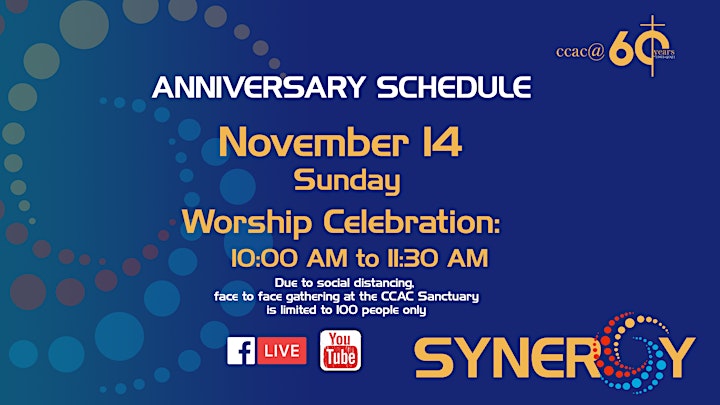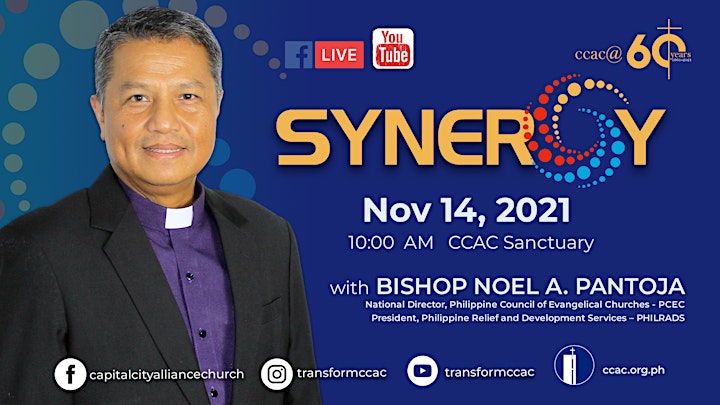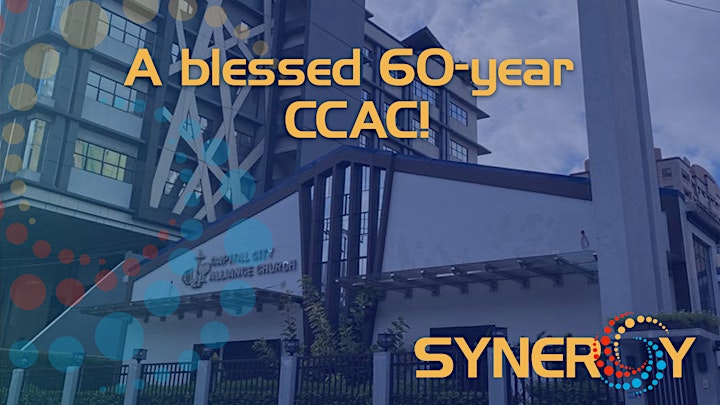 Organizer of SYNERGY @ 60 : CCAC'S 60TH ANNIVERSARY CELEBRATION