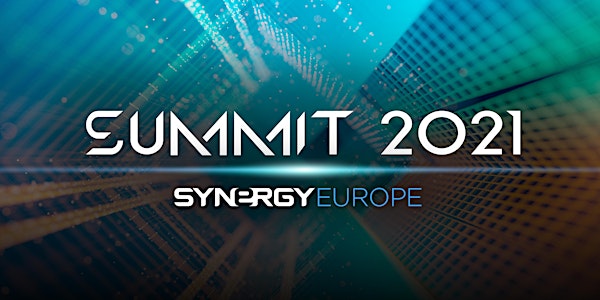 Synergy 2021 European Virtual Summit
Save the date and time for our Synergy 2021 Virtual European Summit: the 12th and 13th November.
About this event
Get ready for Summit with the limited edition goodie bag. Click here
Friday 12th November:
18.00 - 20.00 (GMT) / 19.00 - 21.00 (CET) / 20.00 - 22.00 (EET)
Saturday 13th November:
12.00 - 15.00 & 17.00 - 20.00 (GMT)
13.00 - 16.00 & 18.00 - 21.00 (CET)
14.00 - 17.00 & 19.00 - 22.00 (EET)
It has been a year of great achievements for Synergy Europe and we are excited to share them with you virtually.
Here's what we have on the agenda:
Prepare for the unveiling of our exciting new technology and customer-friendly website.
Learn great tips from our industry's greatest leaders and achievers.
Be inspired by our new product launches.
Let's celebrate you! - with recognition for your hard work, rank advancements and great achievements.
Find out more about what is in store for 2022.
Let's be a force together and make this summit our biggest one yet. Mark your calendars for 12th & 13th November 2021 and stay tuned for additional details.
Learn more here