Event Information
Location
San Francisco
San Francisco, CA
Description
You've been cordially invited to the Synchronicity™ Sample & Share Cannabis Workshop and Product Party, a way for women to sample, experiment with, and purchase different cannabis products and services in safe and supportive environment!
Hey, Want to Come to My Pot Tupperware Party?
Like the Tupperware® parties of the 1950's, this event is designed to teach you about new products and allows you to ask questions in a friendly, supportive, women-only space that fosters long-lasting connections.
Unlike the Tupperware® parties of the 1950's, this event is also allows you to try a range of cannabis products with a group of awesome women in a private space while learning more about the current state of the medical marijuana industry.
On Wednesday, December 7th, we will be collaborating with Chef Coreen on a truly unique event. You may know her from the Cannaissuer Series - an underground dinner pop-up series in the Bay Area.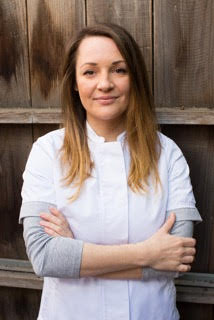 Coreen will lead a 'cooking with cannabis' orientation, focusing on her processes and choices when creating cannabis-infused edibles. We'll then break off into separate tables, where everyone will create (from scratch!) their own chocolate hazelnut spread, infused with a cannabis butter. Each guest will take home their own small jar of Nug-Tella, infused with 30mg of THC. All materials will be provided and are included with the cost of this ticket. We'll include gift-wrapping options at the end of the event if you wish!
Note: We do not have vegan options at this event.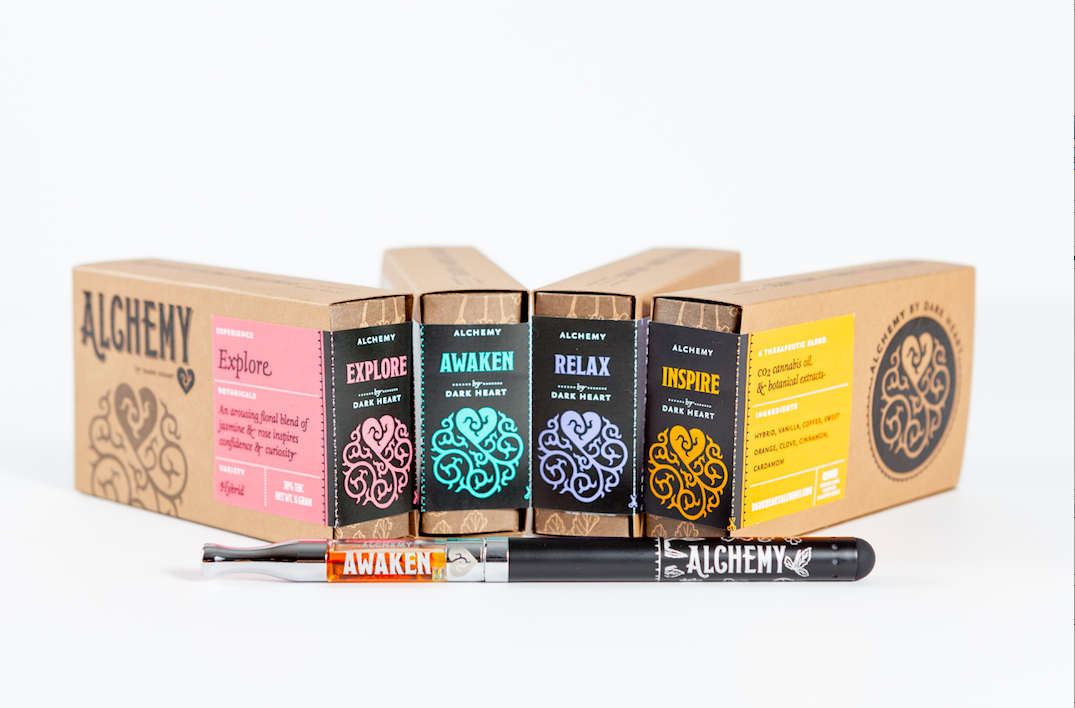 At the start of the event, we'll be featuring a (female!) representative of Alchemy Vaporizer Pens, who will guide us in a tasting and Q&A session. Alchemy has four tasty and aromatic custom blends for every desired mood: Relax: to relieve stress, Explore: for confidence and curiosity, Inspire: to promote imagination, and Awaken: to invigorate the senses. Each guest will get to take home an oil cartridge and vape battery in their Synchronicity Box. In addition, Alchemy will have their Holiday Wellness Pack available for purchase at the event! If you are interested, please note we can only take cash as payment.
The event will be held in San Francisco, as usual our event address will be sent out a few days before.
At 5:30pm, our doors open - Mingling welcome and at 6:00pm: Alchemy Tasting and Q&A Starts.
At 7:00pm: Orientation and Introduction: Cooking with Cannabis w/ Chef Coreen
We estimate our event will wrap up about 9:00pm.
IMPORTANT INFORMATION -- PLEASE READ:
California medical cannabis card required. Don't have one yet? You can obtain your medical cannabis card through Meadow MD, which connects patients to licensed physicians with convenient 20 minute online video evaluation. It's a pretty amazing service! Appointments are confidential and recommendations are accepted anywhere in California. You just need to go to meadowmd.com (http://meadowmd.com/), we have a Compassion Code SYNCHRONICITY for 20% off your New Patient Evaluation or Renewal. Upon ticket purchase, please email a copy of your California ID and Cannabis card to info@startsynchronicity.com
This party is only for those who identify as womenn and nonbinary/GNC femmes.
Approved sponsored products only. We LOVE featuring new products -- especially products from women! Because we take your medical cannabis needs seriously, we only feature products that have been verified and tested at high quality labs. Have a brand or know of any women or companies who would like to showcase their products? Email info@startsynchronicity.com and we'll get it going!
We like to keep our parties intimate, and therefore have kept this workshop open to 30 participants. We operate on a first-come, first serve basis! We will start a waiting list if we quickly fill up. Don't fret - we'll be hosting many more in the near future!
We cannot issue refunds. Please let us know if you will not be attending so we can allow others interested in joining to come.
See you soon!
- The Synchronicity Team
Date and Time
Location
San Francisco
San Francisco, CA