Description
Agenda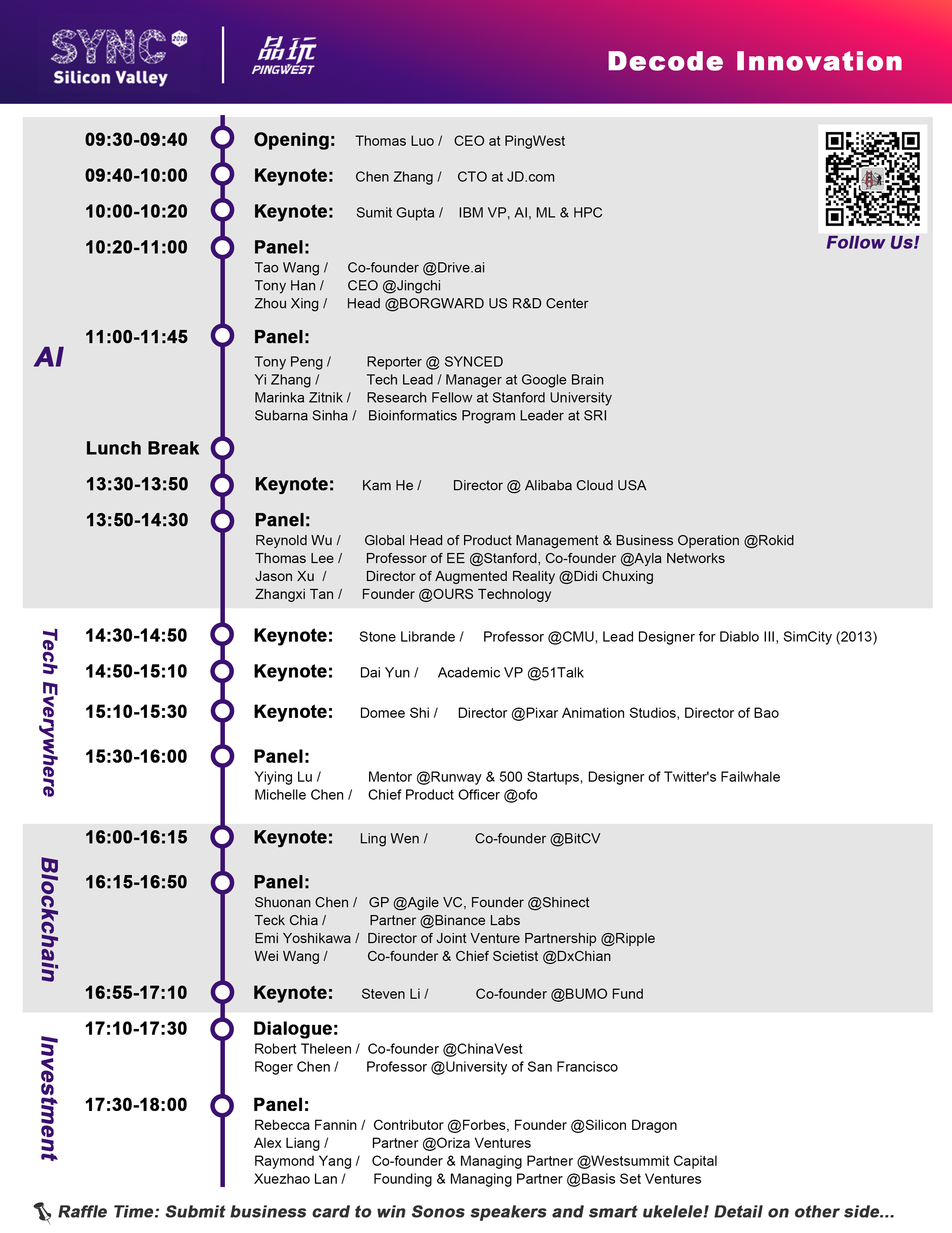 SYNC is an annual event that bridges Silicon Valley and China's tech industry, bringing together exceptional entrepreneurs, investors, researchers, and others from each side of the Pacific. It's a forum for dynamic discussion and exchange of knowledge, insights, and opportunities on the things that will matter most in technology and innovation, not just for tomorrow, but for years to come. Come be part of a truly global conversation, and help shape the future of the world's innovation community.
This is an outdated version of the event page. To obtain a ticket, please visit our new page: SYNC 2018 Silicon Valley: Decode Innovation Conference or visit short URL https://sync2018sv.eventbrite.com
Speakers

More speakers will be announced soon!
Raffle Time:

You may win a Sonos One ($199) or a Sonos Beam ($399) if you attend this event! Sonos One is a connected home audio speaker that blends great sound with Amazon Alexa, Google Assistant and Siri, for hands-free control of your music. Sonos Beam is the company's new offering in the smart sound bar category, bringing you premium sound and interconnectivity with existing Sonos speakers.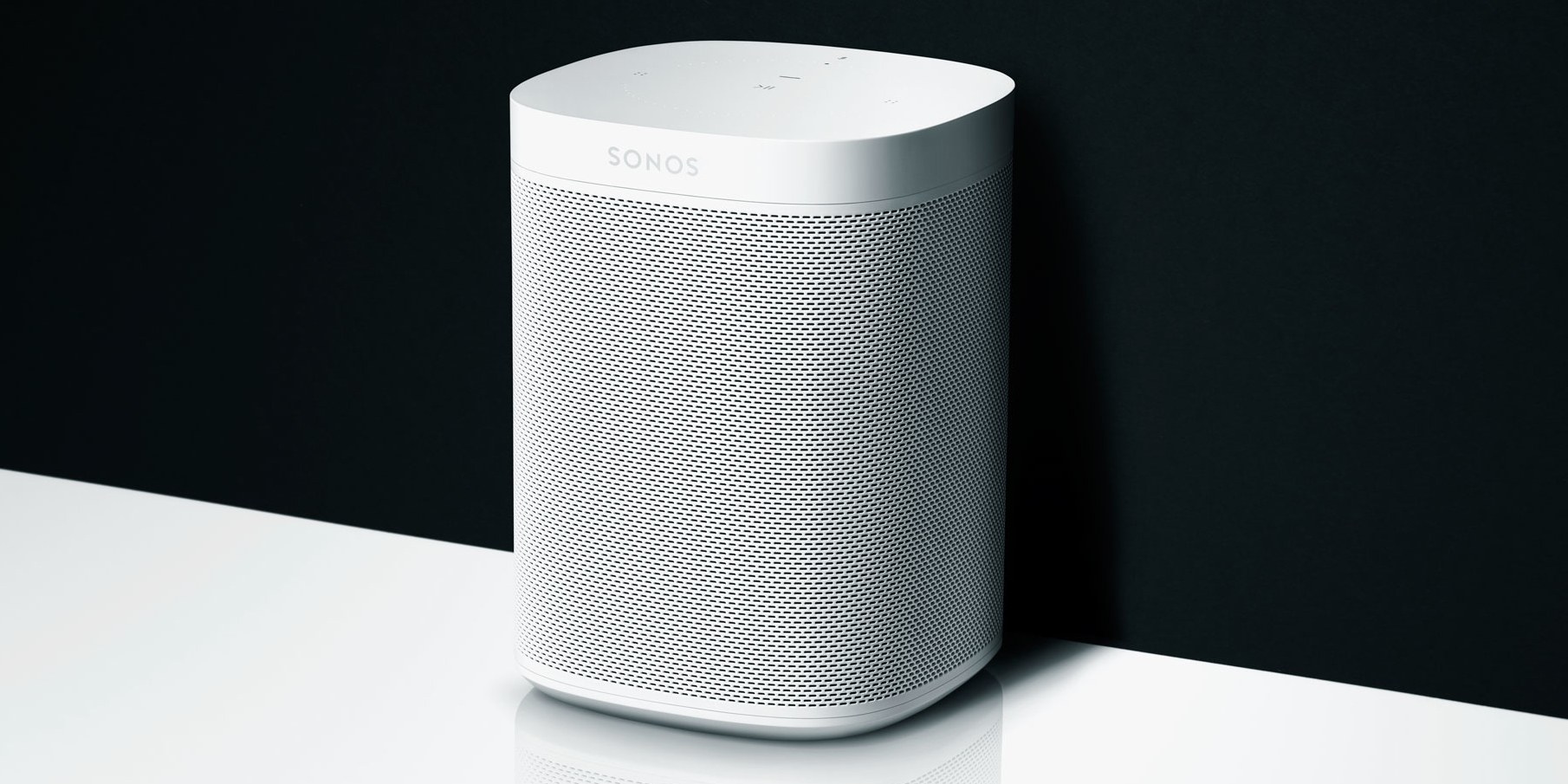 You may also win a Populele ($189) which is the first smart Ukulele in the world and bring you a lot of fun during the music study for you at the raffle time!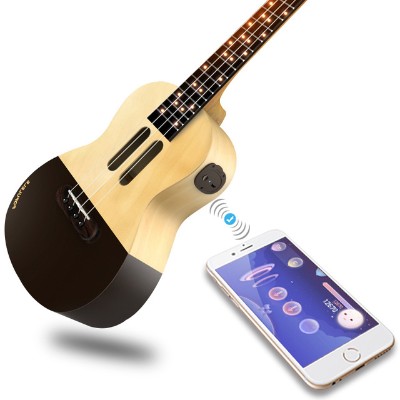 CO-SPONSORS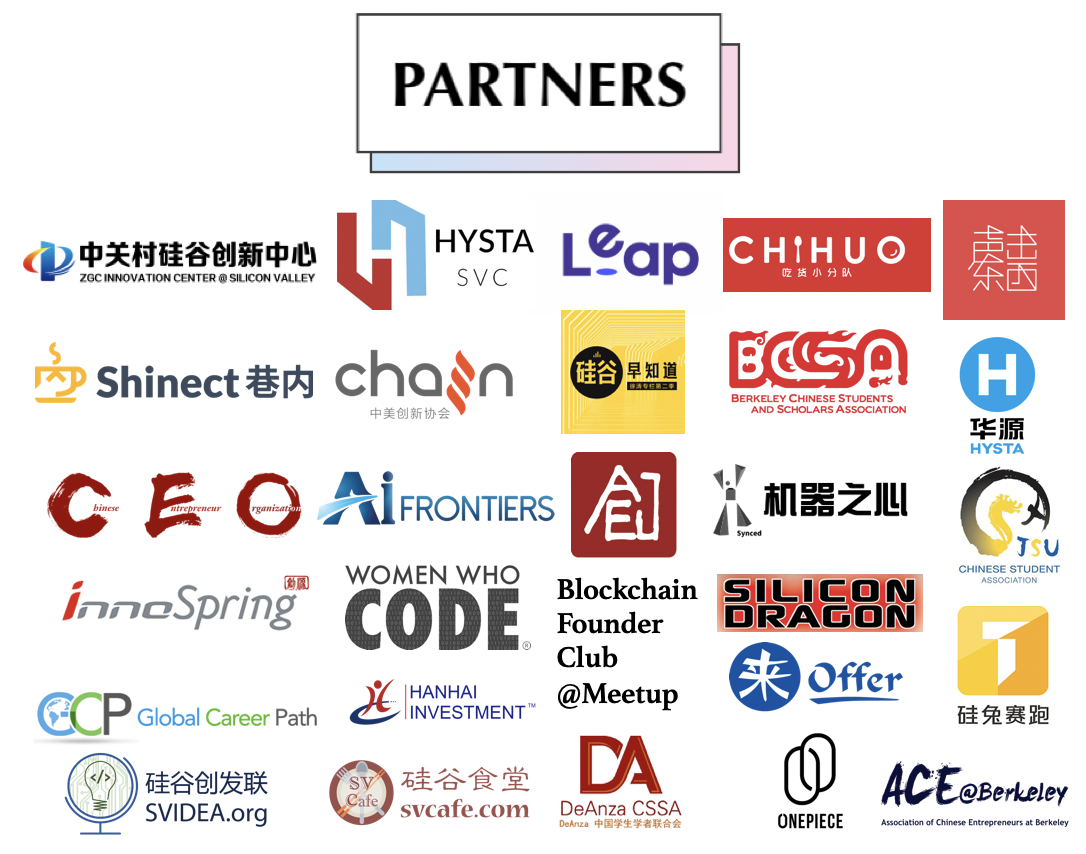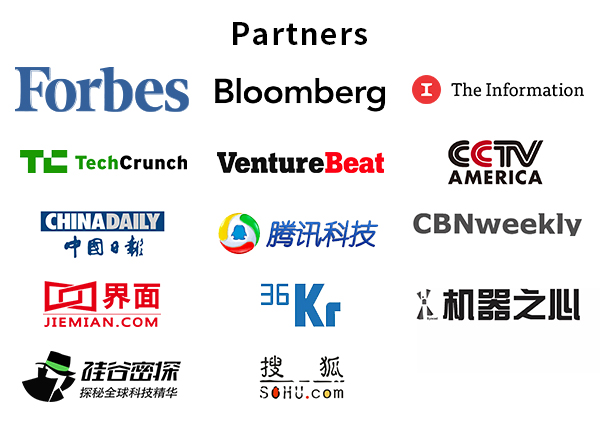 Contact Chen at zlian@pingwest.com (US) cissy@pingwest.com (CN) if you have any questions or speakership/sponsorship proposal regarding this event.