SYNC 2014 San Francisco

Friday, June 20, 2014 from 8:00 AM to 6:00 PM (PDT)
Event Details
SYNC, PingWest's flagship annual conference, aims to gather the world's sharpest minds and hottest startups together in one event. The conference focuses on the knowledge and networks necessary to build leaner, smarter and more disruptive startups.
Join over 300 other visionaries, including global entrepreneurs and investors, in a day of expert panels and fireside chats as well as key networking sessions.
Speakers: 
Sexy & unSexy Innovation
China Torwards
More speakers will be announced soon.
Program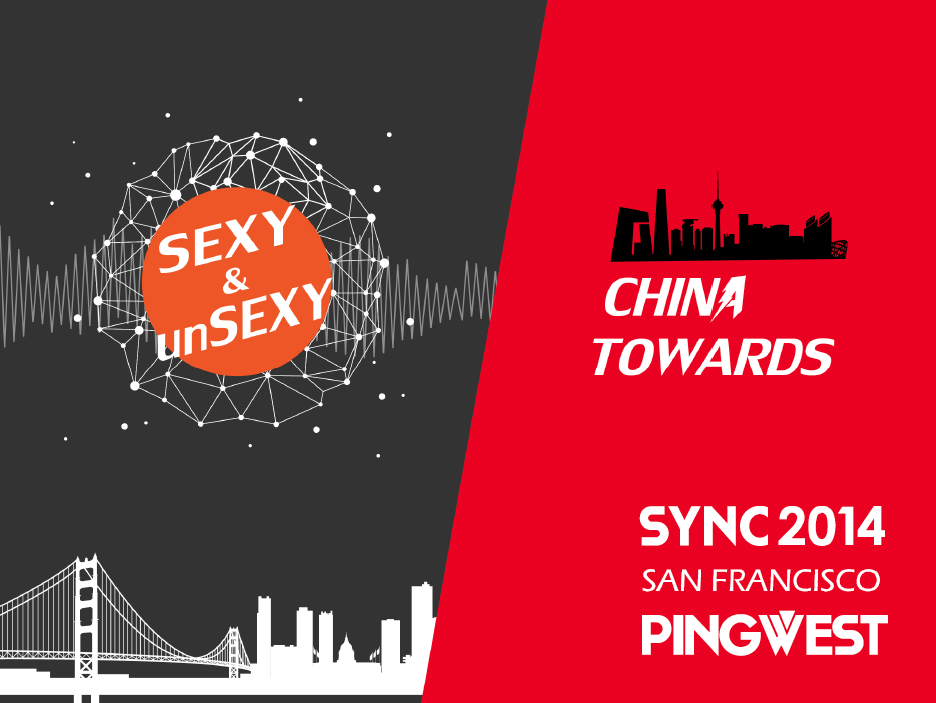 SEXY & unSEXY Innovation (9:00AM-12:30PM)
8:00am-9:00am     Registration 
9:00am-9:05am     Opening Remark
9:05am-9:35am     Keynote: Deep Learning: AI via Massive Brain Simulations.
                          Speaker: Dr. Andrew Ng, Co-founder at Coursera, Director at                                                Standford AI Labs
9:35am-9:55am   Keynote: A City to Be Promised Land for Innovators
                          Speaker: Jay Nath, Chief Innovation Officer of San Francisco
10:00am-10:40am  Panel Discussion: Sharing Economy: Community and                                                         Technology
                                 Speakers: Emily Castor, Director of community relation at Lyft;
                                         Ian Logan, Engineer Manager at Airbnb;
                                         Raj Kapoor, Founder at Fitmob
                           Moderator: Ryan Lawler, Writer at TechCrunch
10:40am-11:00am  Fireside Chat: Designed to Be Wearable
                          Speaker: Sonny Vu, Co-founder & CEO at Misfit Wearable
                          Moderator: Russell Glenn, strategy at InnoSpring
11:00am-11:40am  Panel Discussion:  Internet of Things, Get Connected
                                 Speakers:  David Friedman, Founder & CEO at Ayla Networks
                                          Gilad Meiri, CEO at Neura 
                                          Barney Pell, Co-founder at LocoMobi                                
11:40am-12:10pm  Fireside Chat: A Powerful Expansion of Your Hands and Minds
                          Speaker: Michael Buckwald, Co-founder & CEO at Leap Motion
                          Moderator: Thomas Luo, Co-founder & Managing Editor at PingWest
12:10pm-12:30pm  Fireside Chat: Sexy or unSexy Investment in Early Stages
                          Speaker: Dave McClure, Founding Partner at 500 Startups.
                          Moderator: Xiao Wang, CEO at InnoSpring
12:30pm-2:00pm    Lunch
China Towards (2:00PM-5:40PM)
2:00pm-2:20pm Opening Remark & Speech by ISC (Internet Society of China)
2:20pm-2:45pm Fireside Chat: From Zero to Million Installs
                      Speakers:  Edith Yeung, VP at Dolphin Browsers
                    Moderator: Darlene Bryant, Executive Director at ChinaSF
2:45pm-3:05pm Keynote: The Payment System on China's Largest Social Network
                      Speakers: Jim Lai, General Manager at TenPay of Tencent
3:05pm-3:45pm Panel Discussion: Why Shenzhen Matters for Hardware Startups?
                             Speakers: Arvind Gupta, Mentor at Haxlr8r;
                                    Hermione Way, Founder at Vibease;
                                    Sam Force, CEO at inWatch USA;
                                    Jason Gui, Co-founder & CTO at Vigo
                      Moderator: Thomas Luo, 
Co-founder & Managing Editor at PingWest
3:45pm-3:55pm 
Break & Pitch Time
3:55pm-4:45pm Showcase: How do Silicon Valley Companies Survive in China?
                      Speakers: Amy Gu, General Manager of Evernote China;
                                    Henry Li, Head of product at LinkedIn China;
                                    Soujanya Bhumkar, Co-founder & CEO at Cooliris
                       Moderator: Mark Milian, writer at Bloomberg
4:45pm-5:05pm Keynote: Going Mobile: Evolution of China's Top Online Trip Giant
                      Speaker: Eric Ye, Chief Technology Officer at Ctrip
5:05pm-5:40pm Panel Discussion: VC is a Truly Local Business, but How to Invest
                            Cross-border in US and China
                           Speakers: Hans Tung, Managing Partner at GGV Capital;
                                     Han Shen, Partner at Formation8;
                                     Chris Evdemon, Partner at Innovation Works;
                                     Wei Liu, Executive Director at Legend Star
                       Moderator: Allen Hsu, Investment Manager at InnoSpring
5:40pm Closing Remark
Sponsors:

Face++ is a new vision platform built by Megvii Inc. aiming at providing compact, powerful, and cross-platform vision service.Face++ uses the cutting-edge technology of computer vision and data mining to provide 3 core vision services (Detection, Recognition, and Analysis). With the service and huge database of celebrity from Face++, the developers can apply the face technology into their own websites, mobile Apps, and smart TVs, increasing incredible user experience.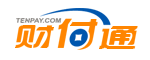 Tenpay, an integrated payment platform launched by Tencent to meet the needs of its 1.1 billion QQ users, has grown into one of China's leading online payment platform. Tenpay commits to provide airlines, logistics, insurance, games, B2C business and other industries with professional and secure online payment solutions. As the end of 2011, the registered Tenpay users accounts amounted to 190 million.

Cheetah Mobile is a leading mobile internet company with more than 340 million monthly active users as of February 2014. Its mission critical applications, including Clean Master, CM Security, Battery Doctor and Duba Anti-virus, help make the internet and mobile experience speedier, simpler, and safer for users worldwide. Cheetah Mobile is the second largest internet security software provider in China by monthly active users as of February 2014, according to iResearch, and the publisher of Clean Master, the #1 mobile app in the Google Play Tools category worldwide by monthly downloads in March 2014, according to App Annie.
Partners:
<img style="display: block; margin-left: auto; margin-right: auto;" s
Attendee List
Sort by:

Date

|

First Name

|

Last Name
When & Where

Broadway Studios
435 Broadway St
San Francisco, CA 94133


Friday, June 20, 2014 from 8:00 AM to 6:00 PM (PDT)
Add to my calendar
Organizer
PingWest is a leading online tech media company targeting audiences in the Greater China region, including China, Taiwan, and Hong Kong. Our mission is to enable tech entrepreneurs and investors in Greater China and beyond to connect, learn, collaborate, and drive technology forward into new territory.