Description
Network with 200 leading executives to anticipate the outlook for innovation in the water industry. Develop new partnerships to drive innovation for global impact.
The New England Water Innovation Network
presents the
SYMPOSIUM ON WATER INNOVATION IN MASSACHUSETTS
Outlook on Water Innovation
Wednesday, May 20, 2015
8:15 AM to 5:00 PM
(7:30 – 8:15 AM – Registration and Networking)
Northeastern University
Curry Student Center Ballroom
360 Huntington Ave
Boston, MA
Please join us for the 3rd Symposium on Water Innovation in Massachusetts hosted by the New England Water Innovation Network (NEWIN) at Northeastern University. This invitation-only event convenes 200 industry leaders in business, academia, finance and government in an interactive program about the outlook on water innovation and solving global water needs through local innovation.
SWIM Keynote Speakers: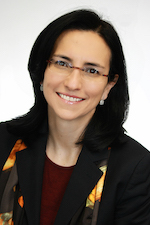 Patricia Florissi
Vice President, Global CTO for Sales, EMC Corporation
Usha Rao-Monari
CEO, Global Water Development Partners
For additional information about SWIM 2015 and a detailed program please click here.
Follow SWIM 2015 updates on Twitter: @NEWIN_H2O
We look forward to welcoming you at SWIM this May!
"Innovation in water management is crucial to our future, both locally and globally... If you have a stake in water, you'd better have a seat at SWIM 2015."
- Carolyn Dykema,
Massachusetts State Representative
"As an investor, SWIM provides both the networking opportunities and the relevant content and discussion that help frame the investment landscape for Water"
- Morgan Jones, Managing Partner, Union Park Capital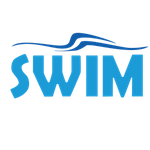 Organizer of Symposium on Water Innovation in Massachusetts