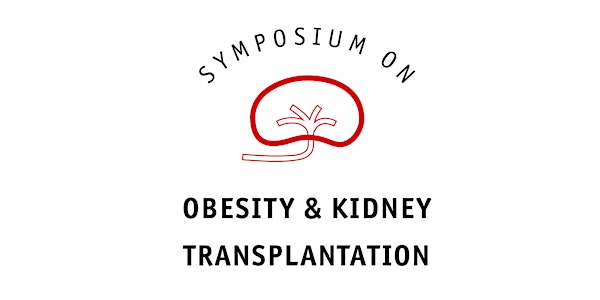 Symposium on Obesity & Kidney Transplantation
This is a hybrid event with in-person and virtual options available.
When and where
Location
3500 N Broad St 3500 North Broad Street Philadelphia, PA 19140
About this event
Join Zoom Meeting
https://temple.zoom.us/j/92006414688
Meeting ID: 920 0641 4688
9:00am Registration, Check-in, Breakfast
9:50am Welcome - Heather Gardiner
10:00am Keynote: BMI and Patient Selection for Kidney Transplantation - Babak Orandi, MD, PhD, MSc with the University of Alabama will discuss the obesity paradox and the ongoing debate regarding transplant eligibility of patients with moderate and severe obesity.
10:45am Panel 1: Weight Management and Loss Pre-Transplant - Shivam Joshi, MD with NYU Langone Health, Meera Nair Harhay, MD with Drexel University, and Kamyar Kalantar-Zadeh, MD, MPH, PhD with UC Irvine will review currently available options, including behavior modification, plant-based diets and intermittent fasting.
11:30am Break
11:45am Panel 2: Bariatric Surgery for Pre-Transplant Weight Loss - Mary Ann Lim, MD with the University of Pennsylvania, Kristoffel Dumon, MD, FACS with the University of Pennsylvania, and Nabil Tariq, MD, FACS with Houston Methodist Hospital will review the effectiveness as well as barriers/facilitators to bariatric surgery as a path to transplant.
12:30pm Keynote: Adipose Assessment - BMI Challenges and Alternatives - Carel le Roux with the University College Dublin will discuss BMI and its shortcomings as well as other options for assessing adipose in the medical evaluation.
1:15pm Lunch
2:00pm Panel 3: Patient Experiences - Weight Loss Challenges and Successes - Matthew Fasbinder will discuss his experience with weight loss
3:00pm Panel 4: Transplant Surgery for Patients with Moderate and Severe Obesity - Mary Killackey, MD with Tulane University, Rita McGill, MD, MS with the University of Chicago, and Amit Sharma, MD with Virginia Commonwealth University will review the outcomes, challenges and benefits of robotic surgery.
3:45pm Break
4:00pm Workshop - Consensus and Research Agenda
5:00pm Closing - Heather Gardiner
5:15pm Reception
6 CMEs/CEUs will be offered - additional details will be posted soon.
Visit our website at ots2022.com.