Multiple Dates
Symposium on Innovative Technologies in Biopharma Sciences Oct 24-25, 2018
Description
Symposium on Innovative Technologies for the Biopharmaceutical Sciences – Addressing New Challenges
Theme: Applying Technology to Understanding Biology
Join us for this 2-day symposium where we apply new technologies and techniques to understand biology.
Day 1 will feature a series of talks and workshops focusing on Discovery
Integration of Biomarkers into Bioanalytical Research

Adam Rosebrock, Ph.D.,

Stony Brook University School of Medicine, "

Determining Antimicrobial Mode of Action by Targeted Ion-Paired LC-MS"

Nichole Reisdorph, Ph.D., University of Colorado, Denver, "Mass Spectrometry in Discovery and Validation of Small Molecule Biomarkers for Bioanalytical Pharma Applications"
André LeBlanc, Ph.D.

,

MRM Proteomics Inc,

"Precise Multiplexed Proteomics Assays for the Absolute Quantitation of Proteins in Mouse"

Intact Protein Quant in Preclinical PK

Michelle Robinson, Ph.D., Pharmacokinetics, Pharmacodynamics and Drug Metabolism, Merck & Co., Inc., West Point, PA, USA, "Improving the Efficiency of Immunoaffinity Purification and Enzymatic Digestion of Monoclonal Antibodies using Capturem Technology"
Lisa O'Callaghan, Ph.D., Pharmacokinetics, Pharmacodynamics and Drug Metabolism, Merck & Co., Inc., West Point, PA, USA, "Intact Monoclonal Antibody Quantitation for Preclinical Pharmacokinetic Drug Development"

High Throughput Screening – New Technologies

William Sawyer, Ph.D., Genentech, "High Throughput Analysis of Bispecific Antibodies for Clone Selection using RapidFire MS"
Nicholas Pierson, Ph.D.,

Merck & Co, Ion Mobility HT screening and Collision Induced Unfolding
Day 2 will focus on Development and characterization with both presentations and workshops.
John Schiel, Ph.D.

,

NIST/IBBR, "The Emerging Roles of MS-based MAM in Biopharmaceutical Development"
Dwight Stoll, Ph.D.,

Gustavus Adolphus College, "2D-LC-Multi-Purpose for Liquid Chromatography HRAM – A Perspective from Biopharm Analysis"
Catherine Costello, Ph.D.,

Boston University, "Ion Mobility-ECD Tandem MS Analysis of Peptide Mixtures and Glycoprotein Digests on an IM QTOF Mass Spectrometer"
Jack Henion, Ph.D.,

Q2 Solutions, "Top-Down Quantitative Determination of Intact Antibody Proteins in Biological Samples by Multi-Dimensional LC/QTOF Mass Spectrometry"
Jun Dai, Ph.D., Separation and Analysis Technology Team, Bristol-Myers Squibb, Princeton, "Online Capillary Isoelectric Focusing-Mass Spectrometry Separation and Characterization of Monoclonal Antibody Charge Variants at Intact and Domain Levels"
Harsha Gunawardena, Ph.D., Janssen Research and Development, The Janssen Pharmaceutical Companies of Johnson & Johnson, "Mass spectrometric Investigations of clipping in Biotherapeutics and the utility of Host Cell Protein (HCP) analysis workflows during Early Development"

James Dodds, Ph.D.,

North Carolina State University, "Rapid Separation and Characterization of Isomeric Species Utilizing Ion Mobility-Mass Spectrometry: Developing a Framework for Untargeted Approaches"

Joseph Meeuwsen, Ph.D., e-MSIon, Inc, "Top-down Protein Characterization with e-MSion's ExD Cell on Q-ToFs"
This symposium will appeal to scientists at all levels in academia, government and biopharmaceutical companies. Leading scientists in the field will present their research highlighting the new approaches, strategies and techniques that are allowing them to address some of the greatest challenges in the biopharmaceutical field.
CO-HOSTED BY:


GOLD SPONSOR: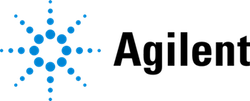 SILVER SPONSORS: