Symposium on Ethics of Autonomous Systems (SEAS North America)
Description
A primary goal of The IEEE Global Initiative is to iterate our document, Ethically Aligned Design (version one available here). The document is designed to help technologists identify key ethical concerns within their work focused on Artificial Intelligence and Autonomous Systems (AI/AS) that will also provide directional, candidate recommendations to deal with these issues.
We're inviting you to help us continue the process of iterating Ethically Aligned Design from Version 1 to Version 2. We welcome your insights for our Workshops, networking, and other content TBD in the coming weeks.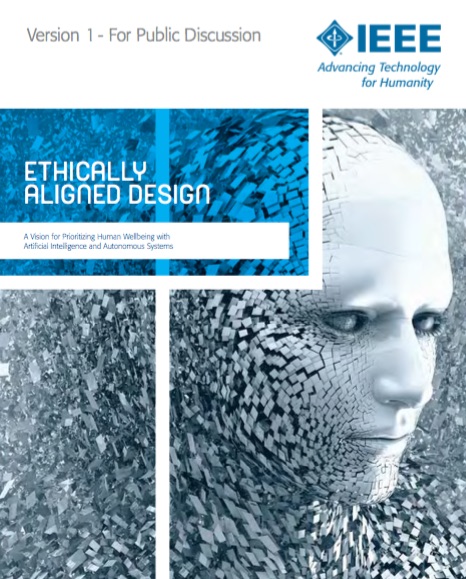 HOTELS
There are a number of Austin hotels that have availability during SEAS. We are currently looking into the possibility of getting a room block/event discount. Please note you'll need to arrive on June 4th in the afternoon/evening as our content will begin early in the day on June 5th. We'll be concluding our event on June 6th, exact timing TBD.
AT&T Conference Center and Hotel 1900 University Avenue, Austin, TX 78705 T: (512) 404 3600
Hampton Inn University/Capitol 1701 Lavaca Street, Austin, TX 78701 T: (512) 499 8881
InterContinental Stephen F. Austin 701 Congress Ave, Austin, TX 78701 T: (512) 457 8800
DoubleTree Hilton University 1617 North Interstate 35, Austin, TX 78702 T: (512) 479 4000
Holiday Inn Express 805 Neches St., Austin, TX 78701 T: (512) 474 8600
The Driskill 604 Brazos St., Austin, TX 78701 T: (512) 391 7039
Hilton Garden Inn 500 N Interstate 35, Austin, TX 78701 T: (512) 480 8181
Hyatt Place Downtown 211 East 3rd Street, Austin, TX 78701 T: (512) 476 4440
The Four Seasons 98 San Jacinto Boulevard, Austin, TX 78701 T: (512) 478 4500
Organizer of Symposium on Ethics of Autonomous Systems (SEAS North America)
Contact person for The Initiative:
John C. Havens, Executive Director (john.havens.us@ieee.org)

Event Planners at the University of Texas: 
Carolyn Dockery, Robert Strauss Center (carolyn.dockery@austin.utexas.edu)
Ana Ramirez Corte, Robert Strauss Center (anaramirezcorte@utexas.edu)