About this Event
The Congregation for the Doctrine of the Faith (CDF)is hosting an academic symposium at the Pontifical Gregorian University on Oct. 15 with papers presented on the historical, ecumenical, canonical and liturgical implications of Anglicanorum coetibus, Pope Benedict XVI's Apostolic Constitution that provided for the establishment of Personal Ordinariates for Anglicans who wished to become Catholic yet retain elements of their "liturgical, spiritual and pastoral traditions of the Anglican Communion within the Catholic Church, as a precious gift nourishing the faith of the members of the Ordinariate and as a treasure to be shared."
Archbishop J. Augustine DiNoia, OP , adjunct secretary of CDF, will speak on the historical perspective; Father Gianfranco Ghirlanda, S.J. of the Pontifical Gregorian University will address the canonical perspective; Monsignor Mark Langham of Cambridge University will speak on the ecumenical perspective; and Professor Hans-Jurgen Feulner of the University of Vienna on the liturgical perspective.
CDF hopes the symposium will make the Personal Ordinariates more widely known and discussed in the intellectual life of Rome.
The Symposium will be in English, or an English text will be provided for a talk in Italian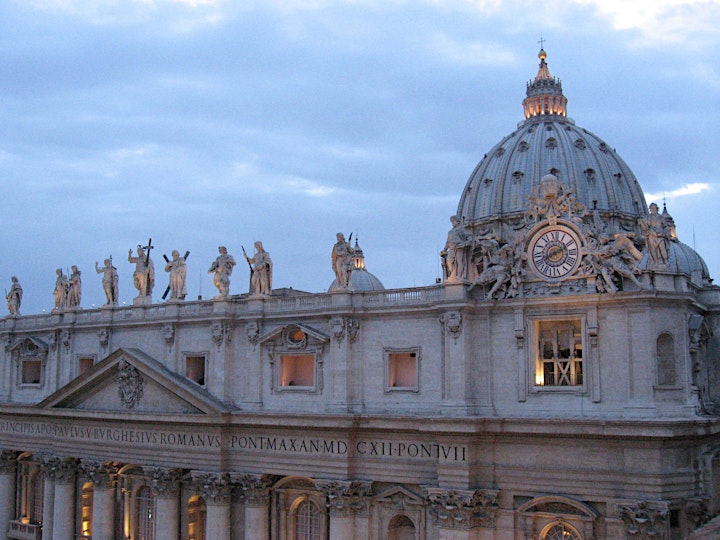 Admission to the Symposium is free of charge, but those attending are asked to register. The Symposium will be in English. Any talk in Italian will have an English text provided.
CDF will provide a light lunch for Symposium attendees. Here is the schedule.
SIMPOSIO
Congregazione della dottrina della Fede
ANGLICANORUM COETIBUS: Implicazioni ecclesiologiche ed ecumeniche della Costituzione Apostolica dieci anni dopo la sua pubblicazione
Pontificia Università Gregoriana
Aula C109
15.10.2019 – martedì
PROGRAMMA
9:15 – Benvenuto- Card. Luis F. Ladaria, Prefetto; Msgr. Matteo Visioli, Sotto-Segretario
9:30-Intervento- Arcivescovo J. Augustine DiNoia, Segretario Aggiunto O.P.,- la prospettiva storico
10:00- Discussione
10:30- Pausa Caffe
11:00 – Intervento – P. Ghirlanda, S.J., Consultore, – la prospettiva canonica.
11:30- Discussione
12:00- Pranzo
13:30 – Intervento- Prof. Hans Jurgen Feulner, – la prospettiva liturgica
2:00- Discussione
2:30 – Pausa Caffe
3:00 – Intervento -Rev. Mark Langham – la prospettiva ecumenica
3:30 – Discussione
4:00- Pausa Caffe
4:30 – Intervento- i tre Ordinari – la prospettiva pastorale
5:00- Discussione
5:30- Partenza