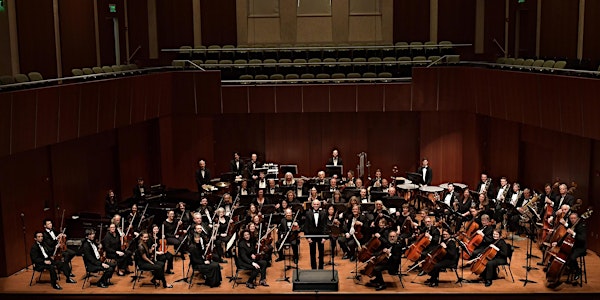 Symphonic Treasures (Saturday Performance)
Please join us for our second concerts of our 40th season!
When and where
Location
Hudson High School, 69 Brigham Street, Hudson, MA 69 Brigham St Hudson, MA 01749
Refund Policy
Contact the organizer to request a refund.
About this event
Our second concert brings three masterworks from the symphonic repertoire, one extremely familiar, one a revival of a beloved symphony from previous generations, and one a perennially popular staple of the violin concerto repertoire. No one will be unfamiliar with the alluring Prelude to the Afternoon of a Faun, by French Impressionist composer Claude Debussy. Opening with a captivating flute solo, played by our outstanding principal flutist Ethan Lin, Debussy truly captures the colors, textures and moods of the French Impressionist painters in music. Alexander Borodin's magnificent Symphony No. 2 used to be a staple of symphony concerts around the globe. We think it should still be! It's exciting, tuneful, challenging but satisfying to play, and a joy to listen to, bringing out the best qualities and spirt of the romantic symphony orchestra. If you don't know, we'll wager that you will want to obtain a recording ASAP! Our final piece is Ludwig van Beethoven's Violin Concerto. Joseph Joachim, the famous 19th century German violinist and close friend and musical collaborator of Brahms declared: "The Germans have four violin concertos. The greatest, most uncompromising is Beethoven's." In fact, Joachim's playing and devotion to the work set the musical world on fire and it has graced every great violinist's repertoire since. To perform this masterpiece we are privileged to present for the first time with SPM the extraordinary young Russian-American violinist Maria Ioudenich, hailed as one of greatest rising violin stars performing today.
There will be a preconcert talk 45 minutes prior to the performance.
• Claude Debussy Prelude to the Afternoon of a Faun
• Alexander Borodin Symphony No. 2
• Ludwig van Beethoven Violin Concerto