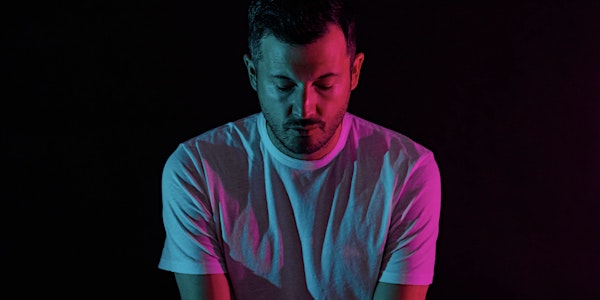 SYML: Sweet Home 2022 - with Cataldo (solo) @ St. Mark's Cathedral
Abbey Arts presents CATHEDRALS: SYML: Sweet Home 2022 with Cataldo (solo) - live @ St. Mark's Cathedral
When and where
Location
St Mark's Cathedral 1245 10th Ave E Seattle, WA 98102
Refund Policy
Refunds up to 30 days before event
About this event
SYML returns to his hometown of Seattle for two nights of music at St. Mark's Cathedral. Each concert will feature a different set list and different opening artists from the Seattle music community. A portion of the proceeds from Sweet Home will benefit Seattle Children's hospital. There are a limited number of discounted two-night passes for fans who want to attend both nights.
Live @ St Mark's Cathedral, Seattle
11/18/22 with Cataldo (solo)
11/19/22 with Sera Cahoone (solo) TICKETS HERE
7:30p shows, 6:30p doors
All ages, some seating available
Bar w/ ID. Profits to charity (thanks to the generosity of our local sponsors: Georgetown Brewing, Schilling Cider and Proletariat Wine)
CATHEDRALS CONCERTS SERIES
PRESENTED BY ABBEY ARTS, SEATTLE
An open floor concert experience, quiet picnics welcome. Seating available including chairs, benches, and some floor space around the stage area.
We recommend bringing cushions and even blankets if you'd like. Audience can sit or lay down anywhere around the stage as space allows (floor space is not reserved).
--------------------------------------------------------------------------
EVENT & VENUE INFO:
St Mark's is ADA. Wheelchair seating area is to the left of stage near the front.(Email boxoffice@fremontabbey.org with questions)
Service animals as defined by the ADA are allowed. Service animals are defined as dogs that are individually trained to do work or perform tasks for people with disabilities.
We are an all ages venue. Kids 10 & under are free at most Abbey Arts events.**
Please refrain from talking or texting during the show
No cameras with audible shutters or audible sounds allowed.
Quiet picnics only, no outside alcohol allowed
Paid parking is available onsite, through the following app: www.passportparking.com More info here
SEATING:
Open seating except reserved front rows chairs & benches.
To create a "giant living room" effect we offer an unusual concert experience with informal seating on the floor up front surrounding the stage and lots of pews, benches, and chairs around the space.
We highly recommend you bring blankets and cushions to create a more comfortable experience whether sitting on the floor or seats. Quiet and non-messy snacks/picnics are allowed. No outside alcohol please.
For best sound, arrive early for center floor area and any area on stage not marked with signage. You can also sit all around the back of the stage if you like but sound will be a bit limited there.
QUIET POLICY:
Please silence all devices. Turn off vibrate, rings, etc. If you need your phone on vibrate for specific reasons, please keep it close to you and not on a hard surface that will distract your neighbor.
If arriving late, please be advised that ushers may hold doors during each song due to acoustics of the space.
Please refrain from talking during the show.
Please enter quietly if the show has already begun.
NO CAMERAS WITH MECHANICAL SHUTTERS (This goes for Press too unless approved to shoot during applause only.) That means silent digital cameras/photos are ok but we really recommend you enjoy most of the show through your own 'retina screens'.
You probably get the idea, this isn't a loud party venue. :-)
Anyone exhibiting loud or disruptive behavior during the event will be asked to leave.
**We are unable to provide a separate soundproof room for viewing this event. These shows are very very pin drop quiet so please consider that when deciding what ages are appropriate. No cry room available at this venue and even voices in the lobby will be heard in the concert space.
SOCIALS:
--------------------------------------------------------------------------
ABOUT ABBEY ARTS, SEATTLE:
NONPROFIT 501C3, NON-RELIGIOUS, EST. 2005
Presenting welcoming music, arts & cultural experiences for people of all ages & incomes.
Home Venue: Fremont Abbey, 4272 Fremont Ave North, Seattle, WA 98103 / 206-414-8325 Ballard Homestead: 6541 Jones Ave NW, Seattle | + UHeights Auditorium, St Mark's Cathedral, & more
--------------------------------------------------
See Updated Public Health Safety Info at the bottom of this page under Abbey Arts Presents. All Abbey Arts venues adhere to WA State & King County health guidelines. Thanks for helping keep our community safe!
--------------------------------------------------