Come see the talented Sylvia Rose Novak and Janet Simpson in The Upstairs on November 29th.
About this event
"A TINY WOMAN WITH A HUGE PRESENCE."
Sylvia Rose Novak has been called "a musician in a class all her own".
Music has always been a facet of her life, so much so that her parents remember that she started to sing before she could talk.
Raised on a steady diet of folk staples including Bob Dylan, Leonard Cohen, and Joan Baez, rock and roll music such as The Who, The Beatles, REM, and The Eagles and classic country like Willie Nelson, Johnny Cash, and Eddy Arnold, Novak grew up surrounded by music. As a teenager, she fell in love with grunge and pop-punk. You can hear subtle hints of bands like Jimmy Eat World, Brand New, Stone Temple Pilots and Pearl Jam in her current music.
Novak excelled at any instrument put in front of her, but has always considered herself a bassist above all. She started playing at the age of 12, taking jazz and rock lessons at the local guitar shop, and continued to play in various classes and programs through high school as well as in her friends' bands. Throughout her adult life, she's been a go-to-bassist in the Birmingham, AL music scene and fronts her band as her own bass player.
Growing up in Opelika, Alabama, as a "first-generation" Southerner -- her mother being from Massachusetts and her father from South Dakota -- Novak frequently bucked against many of the conventions and mores of the South during her formative years. When one of her high school teachers introduced her to Southern Gothic literature, Novak became transfixed on the duality of the region and, as a result, began to attempt to write Southern Gothic literature of her own. With one unpublished short story and a myriad of crumpled poems tucked away, Novak gave up her pursuit of writing for several years. Until, purely by happenstance, she wrote her first song in the winter of 2012.
She released her first album, "Chasing Ghosts," in 2014 while she was working as a horse trainer and luthier's apprentice. As one reviewer said, "With songs about murder, love, regret, and the kind of obsession that would impress the NASA diaper lady, Novak strikes all the right notes on her exciting debut."
Novak released her second album, "The Last Three Years", in 2016 almost two years exactly after the release of "Chasing Ghosts". In 2018 Novak released her third full-length album, "Someone Else's War".
In "Someone Else's War", deemed "Obsession-worthy" by PopDust, Novak's remarkable lyrics and growing talent as a producer shine throughout. Novak navigates her way through commentary on human nature and the country's current political climate while drawing inspiration from such sources as Cormac McCarthy's "The Road," creating a moving personal statement both lyrically and musically. "Someone Else's War" rolls up and down like a highway, introducing itself with an airy lament in "Wildflowers", and culminating with the closing track "Santa Ana," a devastating and powerful composition [about the 2017 California wildfires] that will leave listeners haunted.
Novak has opened for Chris Knight, Caleb Caudle, American Aquarium, Mike and the Moonpies, Will Hoge, Rod Picott, Vandoliers, and Sarah Shook & The Disarmers and has toured the United States from Texas to New York throughout her half-a-decade career. She and her band continue to play new cities as her catalogue and fanbase grow.
Novak has released two sets of a-side/b-side singles leading up to the release of her fourth full-length album which is set for release in Spring of 2020.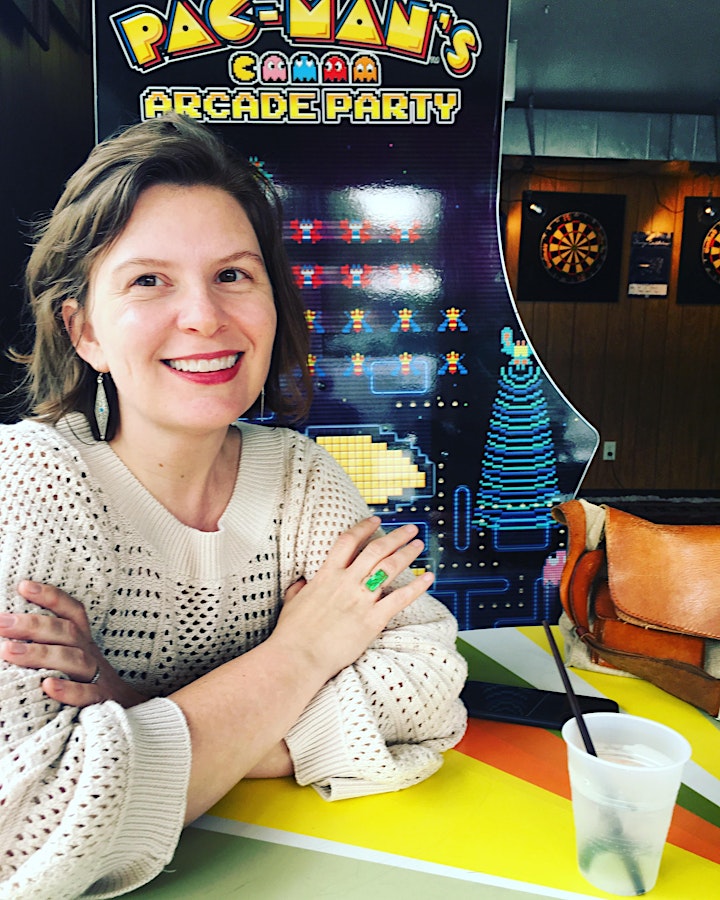 Janet Simpson has been a part of the Birmingham music scene since transplanting from Atlanta to Alabama in 1999. Janet fronted and wrote the songs for the Fairport Convention-esque indie-folk band Delicate Cutters from 2002-2015, touring the Southeast and East Coast with albums Some Creatures and Ring (Skybucket.) Her participation as a collaborator in bands such as the pop/psych-punk outfit Teen Getaway and dream-folk duo Timber demonstrate Janet's flexibility as a songwriter and performer, while her contributions as a recording and touring member (keys,vocals and bass) of the band backing the legendary freak-folker, Wooden Wand (Briarwood, Blood Oaths of the New Blues, WWIV) gave Janet a channel to exploit her love for jazz and blues.
Janet has lent her vocal and instrumental touches to numerous albums over the past several years (Will Stewart, Jason Slatton, Broken Letters) as well as scored original instrumental pieces for film and television. Now, Janet is set to record and release her first solo album in more than 20 years, featuring some of her most straight-forward, bare-bones songwriting to date. Featuring tinges of country recalling early Lucinda Williams and Iris Dement, but with stranger, darker swagger.
Performers
Date and time
Location
Refund policy