Calling all Business Owners who want make a difference in the lives on young people this Summer!
About this event
The Summer Youth Employment Program (SYEP) is the nation's largest youth employment program, connecting NYC youth between the ages of 14 and 24 with career exploration opportunities and paid work experience each summer at no cost to employers.
Participants have the opportunity to explore their interests and career pathways, develop workplace skills and engage in learning experiences that help in developing their social, civic and leadership skills.
By participating in structured project and work-based opportunities, NYC youth are better prepared for careers of the future.
Attend this open house to learn more about being a worksite this summer.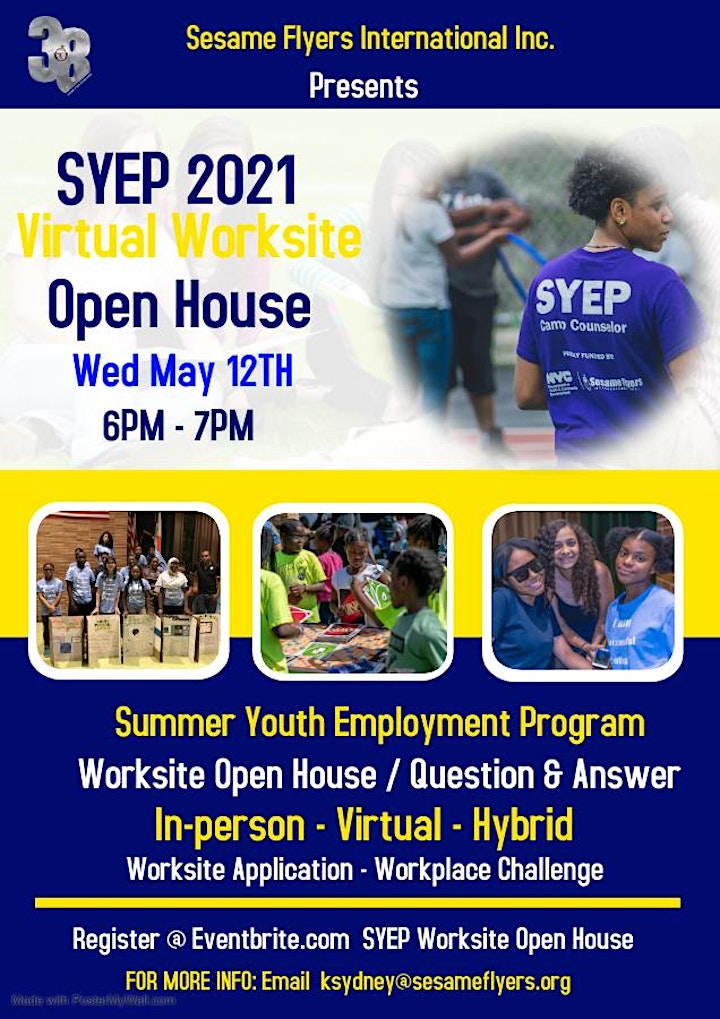 Organizer of SYEP Virtual Worksite Open House
Sesame Flyers International Incorporated is a community based not for profit 501 (c) 3 corporation founded in 1983. This thirty six (36) year old organization functions as a multi service agency which provides a number of services to both youths and adults. Sesame Flyers International consists of both volunteers and professional staff, dedicated to empowering the lives of young people and community.
The organization also takes pride in its origins and cultural Caribbean heritage and has enriched its name from also being known for its participation within the West Indian American Day Carnival festivities such as Kiddie's Carnival, Panorama and Labor Day, which is the adult parade of the band.