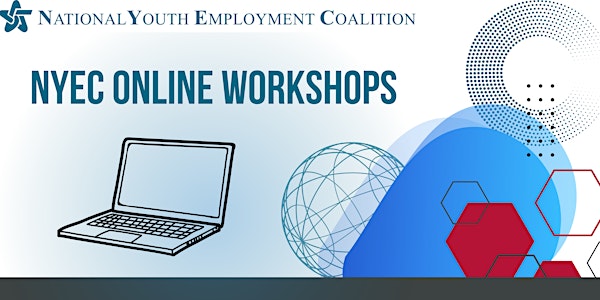 SYEP Planning Workshop
Join Mukta Ghorpadey of Urban Alliance to discuss summer youth employment planning.
About this event
Join Mukta Ghorpadey of Urban Alliance to discuss summer youth employment program planning. This session will dive into a DC-based example of a summer internship program that was able to retain employment for young people because of strong coalition with organizations across the city. Mukta will describe her model, structure, and outcomes and participants will also have the chance to hear from both a job partner and young person that participated in the program. The session will end with best practices for starting or adapting an employment program for youth.
Speaker Bio
Mukta Ghorpadey is the Director of National College and Career Services for Urban Alliance and has been working with young people for years, helping them succeed after high school by connecting them to employment, training, academic, and social service opportunities. She started working with youth as a program coordinator for UA, then as its DC Alumni Director. She went on to be the Associate Director of Post-Secondary Success at DC Prep, where she specialized in youth employment programs and strategic development, working to transform the way DC charter schools view post-secondary success and youth employment.
In 2020, Mukta was elected as an Advisory Neighborhood Commissioner for Single Member District 1A07 in Washington, DC. In her role, Mukta is a community advocate, amplifying the voices of her constituents and connecting them to the resources they need. Her focus is on affordable housing, employment, education, and violence prevention through youth empowerment. She serves as her commission's secretary and chairs the Employment and Training Committee. Mukta is also a current board member for the National Youth Employment Coalition, a membership organization of practitioners across the country focused on improving employment outcomes for opportunity youth. Outside of her work with her community, Mukta spends time with her grumpy cat, boxes, and swims, and dabbles in stand-up comedy and storytelling.