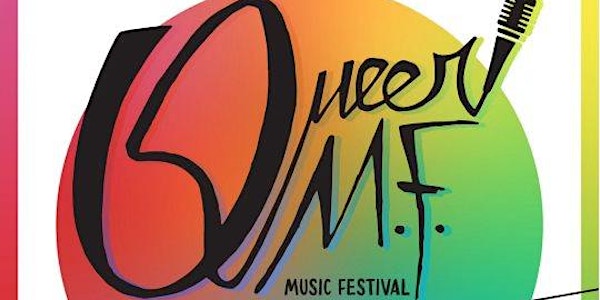 Sydney Wright + Pleeay + Nikki Borodi + Pls Pls Me
Queer M.F. Tour with Sydney Wright + Dan Frank+ Pleeay + Nikki Borodi + Pls Pls Me
When and where
Location
Ivy Room 860 San Pablo Av. Albany, CA 94706
Performers
Headliners
More Performers
Pleeay
Nikki Borodi
Sydney Wright
About this event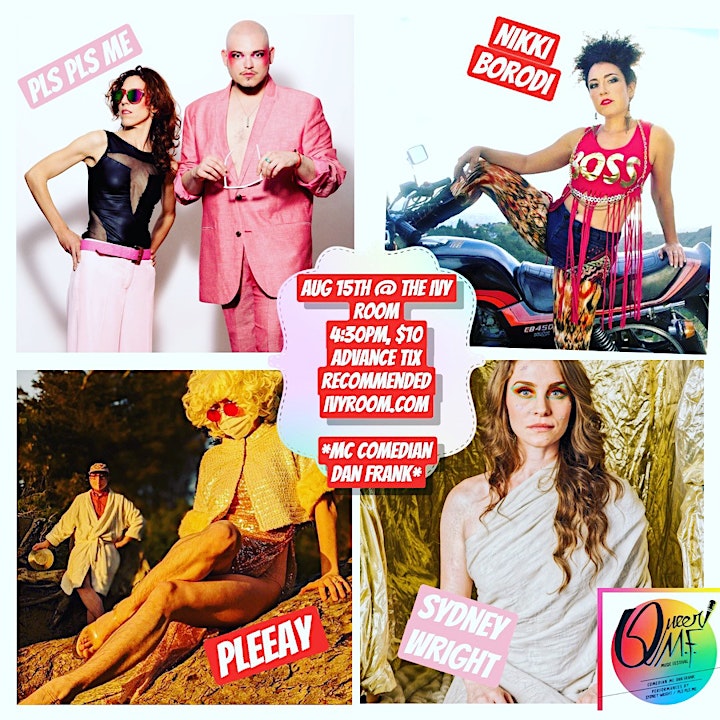 QUEER MF is going on on tour! "Come out" to a cozy night of queer comedy and music featuring indie duo Pls Pls Me, Austin songstress Sydney Wright, and NYC funny guy Dan Frank plus local artists Pleeay + Nikki Borodi.
What is Queer Music Festival? We started it in 2016 in Austin Tx during the official PRIDE PARADE. It's a showcase for LGBTQIA+ Performers and earnest Allies. Queer MF is hitting the road from Austin to Oakland for series intimate house concerts and venue performances this August.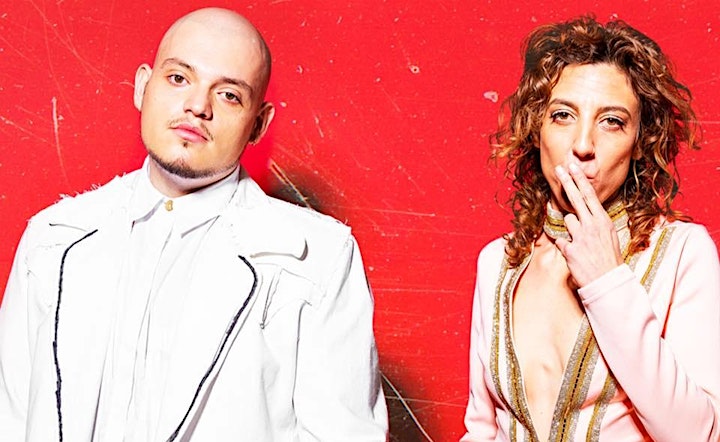 Pls Pls Me
Website / Facebook / Instagram / Twitter / Spotify / YouTube
PLS PLS ME is a Brooklyn-based queer electro pop duo who came together on a grey New Year's Day in 2016. While launching QUEER MF, a local showcase and party for queer music, singer/multi-instrumentalists Jimi Fish and Jessie Torrisi bonded over writing songs about sex, longing, and surviving the age of Trump.
Their love of eclectic, hip hop-inflected production and otherworldly harmonies crystalized with last year's long-awaited debut EP, Too Late. Jammerzine called them "a slow melodic burn... that hits in all the right places." Analogue Trash calls their modern dreampop "very doomy, but a lot of fun." And OVRLD says Pls Pls Me are a cross of "early XX and Everything But the Girl." Their latest track Water Torture, which is a send-off for Trump, is a departure from their summer love anthems.
But this band has sonic range. More than anything, Pls Pls Me is the story of a deep friendship formed over late nights at the piano, while pondering the power dynamics of love and the art of being queer.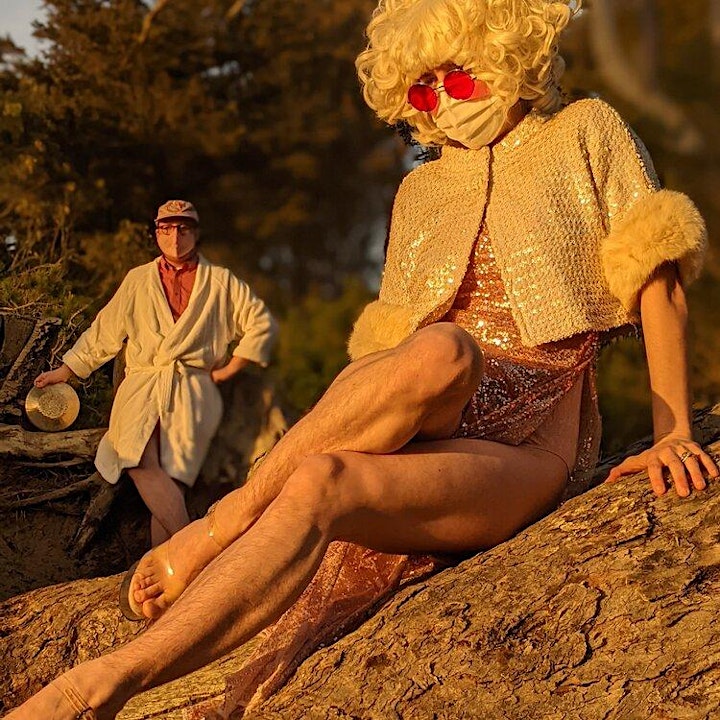 Pleeay
Website / Instagram / Spotify / YouTube / Bandcamp
A lifetime poet, and playfully dark queerdo, Castle (they/themme) wanted to overcome their fear of using their voice. Especially when it comes to social justice and self-worth. So they pitched the idea of forming a band to their trusted friend, and fellow weirdo Huli (he/him). Castle and Huli have distinctly different styles, in almost every way. But they'd worked together before as choreographer and composer, so Huli agreed that a band would be fun. Thus Pleeay was born. The duo of friends draw inspiration from a wide range of genres including punk (Crass, Dead Kennedys), funk (Prince, Curtis Mayfield), and art music (Boards of Canada, Bjork). Their performances are full of raw energy with Castle's twisted yet relatable ballet-trained stage presence, and the mind-bending beats of Huli's drums and instrumental tracks. Pleeay aims to inspire listeners to resist the call to conform, choose consciousness over convenience, and live loudly with compassion.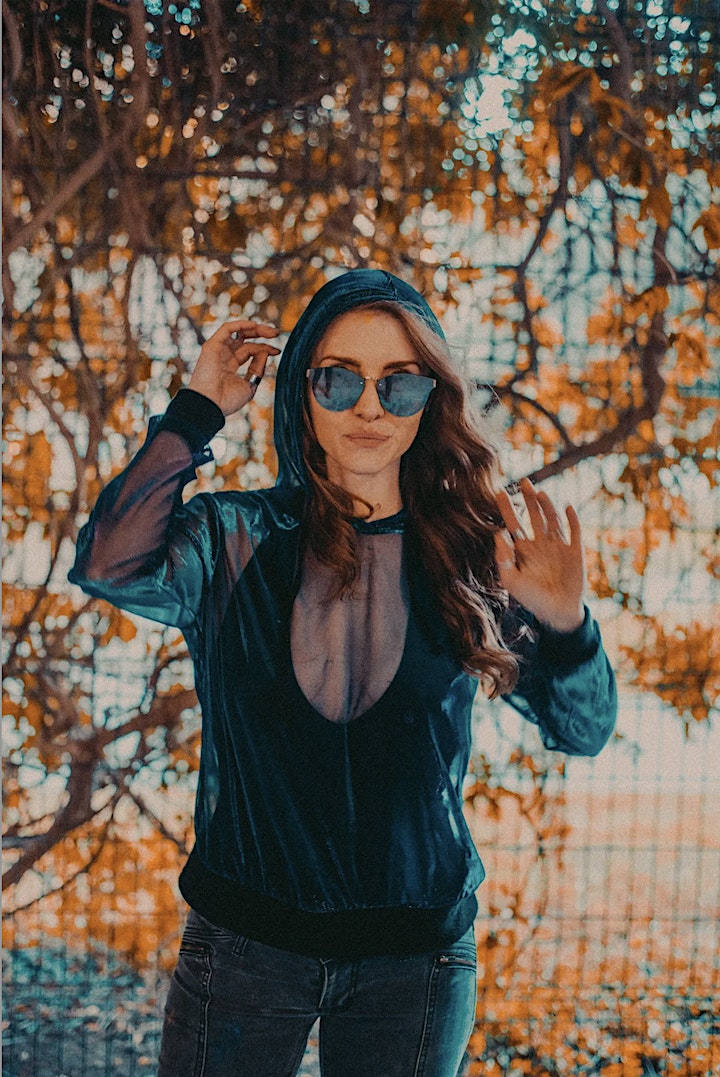 Sydney Wright
Website / Facebook / Instagram
West Texas-born Sydney Wright grew up learning and loving music, and she has cultivated a sound that is entirely her own. With a spectrum of influences ranging from early Coldplay, Kimbra, church hymns, and cultures of music that she studied for her UNT degree concentration in Ethnomusicology, it's a wonder knowing she has said that most of her songs start out as country tunes. Drawing heavily from poly-rhythms, with loops of piano, guitar, beatbox and doo-wops, her performing skills are practiced and mesmerizing, with an impressive knack for creating and looping tracks during live performances. Even listening to just one song off her new debut album, her raw artistry, vulnerability and songwriting prowess speaks volumes. Followers of Sydney's work are always braced to be surprised, as she has shown time and again that there's more to her than meets the eye.
After studying piano and picking up the guitar at age 15, Wright quickly found herself writing and collaborating on breakup songs with her friends in high school. Creating songs was a way to connect with people that made her feel useful and heard. After graduating, Wright left home to study Ethnomusicology and live sound reinforcement. When she's not on stage, Wright is behind the console mixing performances as a live sound engineer. Her mastery of the physics of sound is apparent in her presence onstage and in the studio.
Since the success of her debut album 'Seiche', Sydney Wright has been hard at work, releasing new music that shows off a different side of the resilient crooner. "Tenderfoot" is a balls-out blues rock banger that features Sydney's guitar skills as much as her voice. "DANGER," on the other hand (recorded with Austin-based Columbian-funk band, Superfónicos) is a funky, rhythm driven dance song that features a gaita solo that would make Ron Burgundy blush. Her latest single-release, 'Home' is an ode to her upbringing in small-town Snyder, Texas, and to the 'people and moments that make us feel like we belong.' With this wide variety of exciting material coming at us so fast, there's no telling what will come next for Sydney Wright, and I think that's just how she likes it.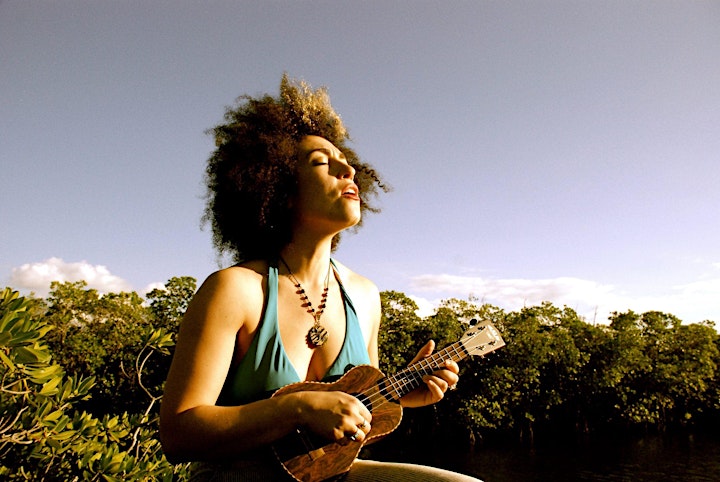 Nikki Borodi
Website / Facebook / Instagram / Twitter / YouTube
Nikki Borodi is a Bay Area-based queer, acro-phenom, musician, songwriter, filmmaker, educator and activist storyteller. Borodi dazzles audiences by combining her unique vocal stylings and acrobatic talents during her signature "Acrolele" performances where she sings and plays ukulele while doing acrobatics. "Acrolele" is an astounding demonstration of human potentiality that transcends perceived impossibility. Her message can be felt through every show she gives-we have the power to transform fears into flight and to live as our most authentic selves. Her work inspires others to embrace diverse identities and dive into spaces of vulnerable exploration. Some of Nikki's recent performances include TedxBerkeley, SF Moma, Google, The Oakland Museum, Oakland Parks and Recreation, Hardly Strictly Bluegrass, SF Dyke March, SF Pride Main Stage, SF Pride City Hall, The Contemporary Jewish Museum, The New Parish, Maker's Faire and Lucas Films. Borodi has been featured in Curve the premiere lesbian magazine for Femmes on Mars. She is the founder of the motorcyle group MotoQueers and co-founder of her local queer sailing club. Borodi is honored to be an alumni artist in residence at Montalvo Art Center and a current creative in residence at The Battery SF.
COVID-19 INFORMATION For our indoor shows only: Proof of vaccination is required for entry. Per the county of Alameda, masks will be required regardless of vaccination status while attending events at the Ivy Room. We appreciate everyone's participation in helping us safely enjoy live shows again.
+Policy subject to change. Please check our website for updated information.
Accepted forms of proof of vaccination:
-Vaccination Record Card
-CA state QR code: https://myvaccinerecord.cdph.ca.gov/
-Picture of vaccination card that matches ID