Description
Join the SydneyVR hackathon for a weekend of fun, work and most importantly: great VR!
---
VR Development Sessions & Talks
Learn about the corner stones of VR development from industry luminaries and partners during our introduction session. Afterwards, find your team and brainstorm your ideas.
Focus on your hackathon project and work with mentors to get the most out of your idea.
Show your project to the public during the SydneyVR hackathon and receive feedback.
---
Mentors: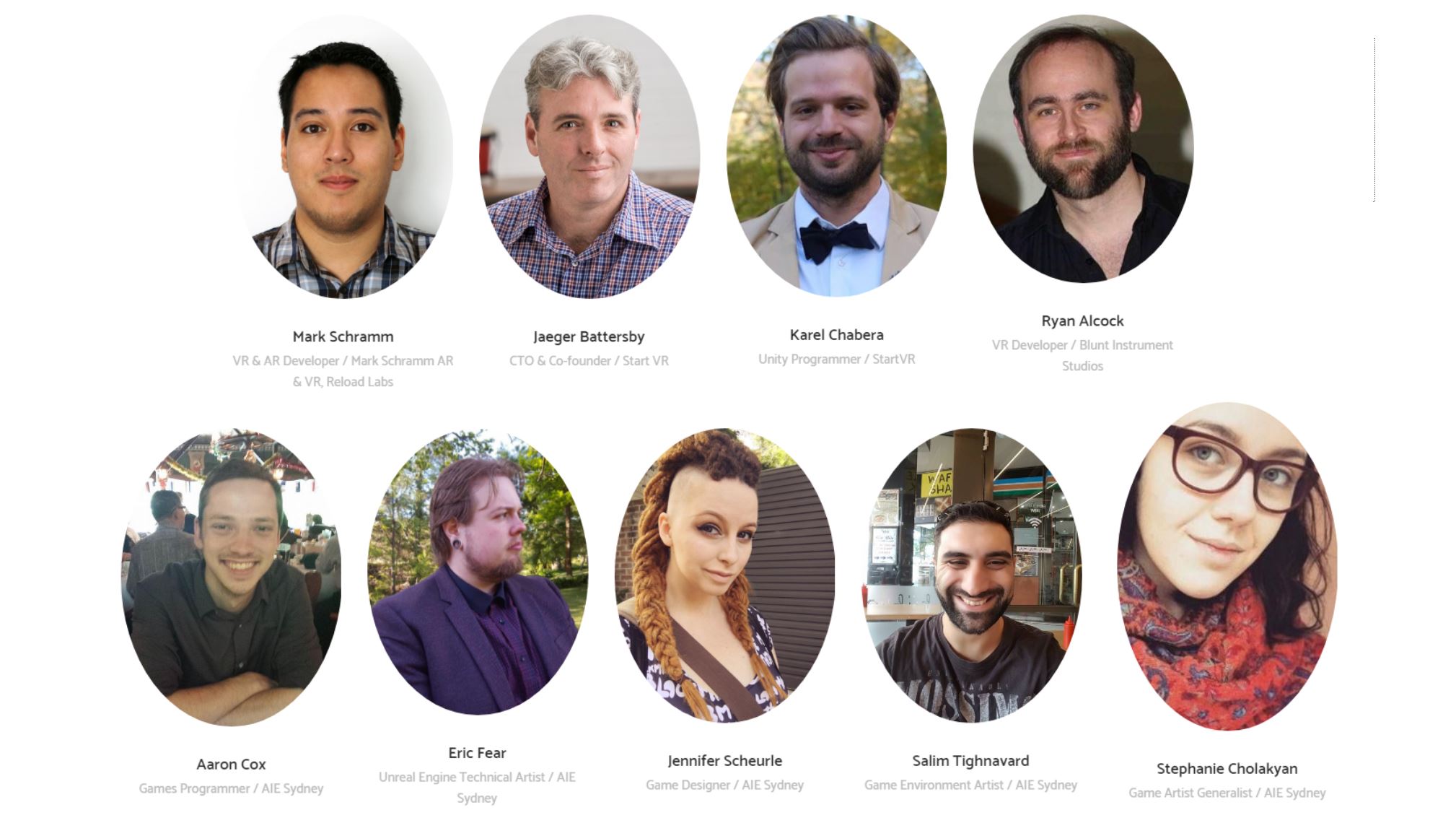 Schedule:
Welcome Sessions
AIE, Wentworth Park Grandstand, Level 2
Welcome Speech, Intro into VR development session
Brainstorming, Planning, Team Finding, VR Demos
VR Hackathon
AIE, Wentworth Park Grandstand, Level 2
Saturday & Sunday, March 11th & 12th 2017
Working on VR hackathon projects
VR Meetup & Prize Ceremony
AIE, Wentworth Park Grandstand, Level 1
Public Sydney VR Meetup & Prize Ceremony
---
We have a limited number of VR devices available. If you can, please bring your own hardware.
---


The team with the most promising project created during the hackathon will win a AORUS X7courtesy of Gigabyte
---
Sponsors
---
FAQs
What can I bring into the event?
We have a limited number of development computers and VR hardware available. If you have an Oculus Rift (+Touch) or a HTC Vive available and prefer to use those, feel free to bring your own.
Will there be food?
We will have a limited number of fresh fruits, water and juice available throughout the hackathon. Our venue is very close to Sydney CBD and Darling Harbour and goign for a quick walk is a great way to clear your head.
Can I work on the project during the night? Is there room for sleeping bags?
We have to lock up at midnight and everyone has to leave the venue. We will reopen at 9am Sunday morning Get some sleep and start the next day well rested!
Can I bring my team / Can I find people to work with at the venue?
Yes! If you already have a team, please make sure every team member has reserved via Eventbrite. If you don't have a team yet, come along and talk to other people on Friday to find your team.
Do I have to RSVP seperately to the VR Meetup on Monday?
Yes. Please RSVP here: https://www.meetup.com/Sydney-Virtual-Reality/events/237922843/