Sydney StartupCamp (Oct 8-10)

Friday, October 8, 2010 at 6:00 PM

-

Sunday, October 10, 2010 at 5:00 PM (AEDT)
Event Details
Seed Accelerator and Startup Australia present:
SYDNEY STARTUPCAMP IV

October 8 - 10, 2010
@ ATP Innovations

Do You Want to Start a New Tech Venture and/or Improve Your Startup Skills?
Get fresh ideas and turn your new ideas into action; fast track your startup success at the Sydney StartupCamp IV organised by Seed Accelerator and Startup Australia.
Our StartupCamp is no ordinary startup event! It's a high-performance event where like-minded entrepreneurs gather for a weekend of company creation: a concentrated, intensive hands-on event where you start with brainstorming for a new idea on Friday evening and by Saturday evening you can literally be in business ready to generate your first lead or customer. On Sunday the grand final will include pitching your new venture to a panel of professional investors and business leaders!
Just don't think it's just for developers. It's marketing maestros, design gurus, business development wizards, financial masters, legal geniuses, and the specialists of startups – the jack of all trades coming together as one unit, creating a harmony that can only be envied by the corporate world!
StartupCamp is exciting, hands-on, interactive, entrepreneurial, full of innovation, fun and fast moving: to accelerate your growth and... your business success!
Sydney StartupCamp IV (October 8 - 10)
Before Now: You have NO idea or you already have a great new business idea

Right Now: You register for our StartupCamp IV
Friday Night (8/10) at the Sydney StartupCamp: Meet your team members, brainstorm, find new ideas and start the development & design work

Saturday (9/10) at the Sydney StartupCamp: Laying the ground work for your new venture: build, promote & launch

Meet With The Experts: Get lessons learned from mentors and ask your most pressing questions
Sunday (10/10) at the Sydney StartupCamp: Pitch to potential investors & clients

Thursday (14/10) at the Sydney Startup Networking Party: Option to pitch your unique value proposition to a large crowd of fellow enterpreneurs, business leaders and investors.
For Who
Anyone with the desire to start and grow a new tech venture: online, mobile, software, digital media, cleantech, etc.
This means students, graduates, wannapreneurs, emerging entrepreneurs, developers, designers, sales & marketing experts, people who can't wait to give up their corporate career, established entrepreneurs, investors, and anyone else who want to take part in an exciting, high performance and fruitful startup event at which you can lay the foundation of your new business venture, build new valuable relationships, can learn & explore and…. can have lots of fun!
Hosts
StartupCamp will be organised and hosted by two dynamic Dutch entrepreneurs: cheese heads Bart Jellema (Founder at Tjoos and Startup Australia) and Patrick Driessen (Founder at Seed Accelerator, 8P Capital and Dutchdown) will provide you with a vibrant mix of StartupCamp success ingredients!
Judging Panel
On the Sunday afternoon all teams will get the opportunity to present and pitch to a panel of professional investors and business leaders. Some of the great people who already have confirmed their participation:
Nick McNaughton - CEO at Blue Cove Ventures & Deputy Chairman at Capital Angels
Daniel Biondi - CTO & Distinguished Systems Engineer at Hewlett-Packard
Menno Veeneklaas - Partner at Main Street Capital & Director at Sydney Growth Ventures
Roger Buckeridge - Co-Founder & Director at Allen & Buckeridge
Catherine Eibner - Developer Evangelist at Microsoft
James McCutcheon - Founder at Foundry38

Fee
The $50 fee is purely to cover the cost of drinks and catering. The actual StartupCamp is FREE! If you have any payment issues, please contact us at info@seedaccelerator.com or b@rtje.net.
Location
Our StartupCamp will take place at the offices of our venue sponsor and event partner ATP Innovations (4 Cornwallis Street, Eveleigh), which is located within the National Innovation Centre at the Australian Technology Park.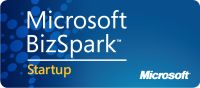 Draft Program
The preliminary schedule and program details will change, but the lack of time to sleep will stay :)
Friday, Oct. 8th
| | |
| --- | --- |
| Time | Event |
| 6:00PM | Arrivals and Registration |
|   | Register at the door and receive your nametag, leave your laptops and mobile phones  alone for a while and meet some great people. |
| 6:15PM | Dinner Served |
| 7:00PM | Official Kick-off and Welcome by Bart Jellema & Patrick Driessen |
|   | Don't be fashionably late! Miss this and you miss some crucial info. You also end up in the miscellaneous team as team assignments are made at this time. :) |
| 7:30PM | Team-Assignments and Setup |
|   | You will be assigned a team number and find the table with that number. Meet your team and setup your laptops and network. |
| 8:00PM | Team Brainstorming - warmup session |
|   | Instructions for this exercise will be given at the time |
| 8:30PM | Team-Brainstorming |
| 9:30PM | First Round Pitches - 3 per team |
| 10:30PM | Final Idea and Domain Chosen/Registered, Second Round Pitches |
| 11:00PM | Development & design starts! NO SLEEP! |
Saturday, Oct. 9th
| | |
| --- | --- |
| Time | Event |
| 9:00AM | Breakfast served |
| 9:00AM | Logos, boilerplate, about us, contact info, rough draft of investor pitch completed |
|   | Logo - Your logo needs to be ready and loaded onto your team page on the wiki |
|   | Bios - Short bios for each team member need to be on the wiki example |
|   | The about us and contact info needs to be on your site when it goes live for the soft launch |
| 10:00AM | Guest speakers and Q&A |
| 12:00PM | Lunch |
| 2:00PM | Soft Launch of Sites and Applications |
|   | Your site/app has to be active on the actual domain name and feature at least the logo, about us and contact info and a very buggy incomplete version of your product/service |
| 2:00PM | Press Releases Completed, Press List Compiled, Get Group Photo Taken |
|   | A press release about the impending release of your product that will dominate the world is ready and you've compiled a 300-page press list. You also have a plan of other innovative ways to promote the launch and to get as many people possible to come watch the launch online, use your product and/or write articles about it. Think outside the box here and feel free to collaborate with other teams or call in favors from partners or friends that are CEO of Fairfax or design the Google algoritm. |
| 3:00PM | Send out Press Releases (each team sends their own) |
|   | All your press releases are sent and other crazy ploys to attract attention have been implemented. |
| 6:30PM | Dinner served |
| 8:00PM | Code Freeze, prepare for Press Launch and Demo |
|   | Coding STOPS! This is the hard deadline. Your website and/or mobile app needs to be live and working. |
| 9:00PM | Launches and Demos to Press, Party! |
|   | Each team has maximum 5min (and you will be cut off and this includes fumbling with laptops, etc) to pitch and give a live demo of their product. After this there will be 2-3mins in which the press can ask questions. This pitch is NOT for investors. This is where you get the world excited about your invention |
| 10:30PM | Sleep/Work as needed - code, work on presentations, go home, network, sleep or party |
Sunday, Oct. 10th
9:00AM - Arrange your own breakfast
9AM-12PM - Finishing Touches/Practice for Investor Pitches
2:00PM - Investor and business leaders arrive for Grand Final Pitches
4:00PM - Networking, Clean-up, Final Touches!
5:00PM - Close off StartupCamp IV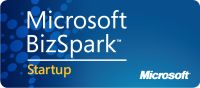 When & Where

ATP Innovations
4 Cornwallis Street
Eveleigh, AUSTRALIA NSW 2015


Friday, October 8, 2010 at 6:00 PM

-

Sunday, October 10, 2010 at 5:00 PM (AEDT)
Add to my calendar