About this Event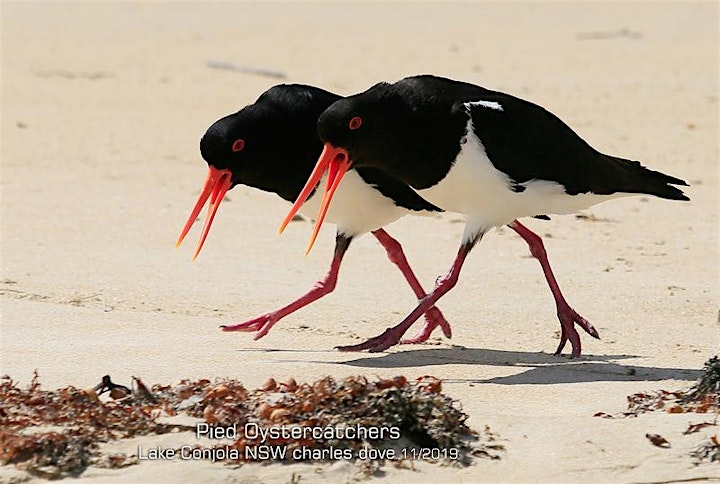 Guest speaker is nature writer Harry Saddler, author of the recently published book "The Eastern Curlew. The extraordinary life of a migratory bird". Harry followed the eastern curlew along its migratory path and tells a wonderful story about this remarkable bird. There will also be other speakers from the BirdLife National Shorebird Program and a reporting session from volunteers who regularly monitor our shorebirds across Sydney.
Workshop aims:
• To increase community awareness of shorebirds in Sydney; what shorebirds are here and which habitats do they prefer to use? Where do they come from? What are the current trends?
• To boost volunteer engagement in monitoring and reporting shorebird issues with shared stories and experiences
Who should attend:
• Birdlife members and friends, volunteers who survey for shorebirds, beach and waterways users and managers.
Speakers:
• Harry Saddler, nature writer and author of The Eastern Curlew. The Extraordinary Life of a Migratory Bird. Harry will talk about his passion for the eastern curlew and his personal journey following the birds along their migratory path.
Project staff from BirdLIfe National Shorebird Program to talk about the National Program; Birdata; EAA Flyway and actions being undertaken across Australia to improve health of shorebirds• Phil Straw – Phil Straw, member of Australasian Waders Study Group (AWSG), a special interest group of BirdLife Australia, to give an overview of shorebirds in Sydney; trends in Botany Bay and Boat Harbour.
• Brendon Graham, Senior Natural Resources Officer, Sutherland Shire – Creating shorebird habitat in Sutherland Shire"• Nerida Gill, Senior Land services Officer Greater Sydney LLS – Towra Point Ramsar site project (TBC)• Julie Keating – Update on Hacking River estuary habitat values & managing people and dogs • Various volunteers who monitor the Parramatta River estuary and Long Reef rock platform
For a Downloadable ELECTION OF OFFICE BEARERS AND COMMITTEE MEMBERS 2020 Form, click HERE