Event Information
Location
T3 HQ
1801 North Lamar Boulevard
Austin, TX 78701
Description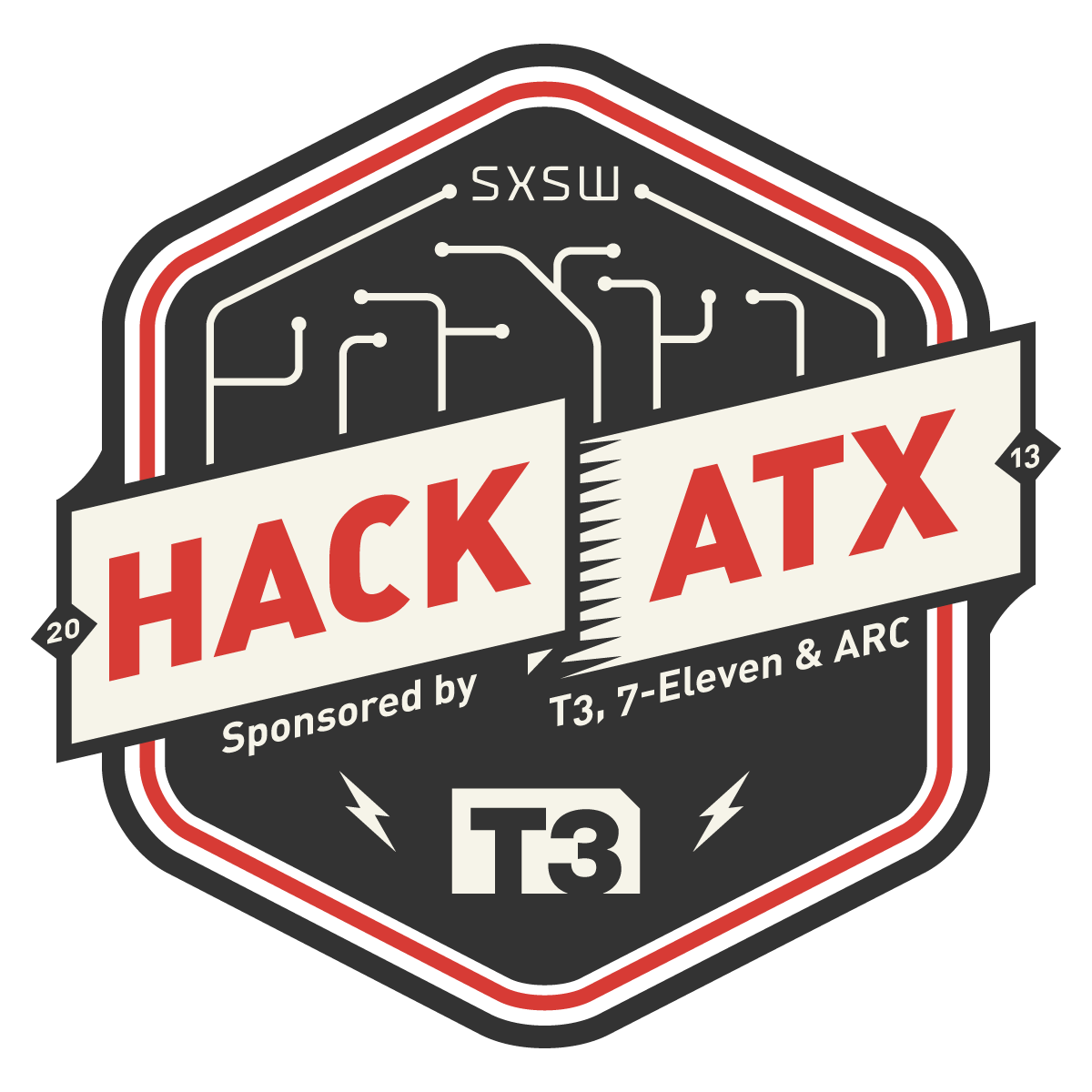 You're invited to join us on Friday, March 8 at HackATX, an all-night hackathon hosted by T3.

We supply the caffeine, snacks, T-shirts, prizes and some professional guidance.
You bring a Wi-Fi-enabled computer – and then you bring it. We believe in fearless collaboration and think you should too. HackATX encourages building a robust team of programmers, UX practitioners and creatives.

It all starts at 6 p.m. with a kick-off party at T3 Headquarters featuring beer and local bands Shane Smith, Pangia and Seaholm Electric. Coding begins at 8 p.m. and ends at 8 a.m. Saturday morning, followed by presentations. Hackers are welcome to stay the night at T3 or work virtually. Teams will be given access to a suite of 7-Eleven APIs developed by T3 to use. The winner will be selected by a panel of industry-leading judges based on a combination of functionality, design and presentation.
Bragging rights are on the line – and cold, hard cash.
Winners Receive:
1st place: $3,000
2nd place: $1,500
3rd place: $500
Think you can hack it? Then we hope to see you there.

Please enter a separate email address for each attendee.
For questions, please contact Natalie Reichstein at natalie.reichstein@t-3.com.
Date and time
Location
T3 HQ
1801 North Lamar Boulevard
Austin, TX 78701