Description
The House of Social Impact, powered by ConCreates.com, will storm the 2018 SXSW festival landscape with a unique interactive experience moving attendees to explore the impact of the criminal justice system in the U.S.
Through a series of thought-provoking social experiments, multi-media initiatives, and candid discussions with well-known experts, attendees will gain knowledge of how the criminal justice system truly affects the lives and families of the incarcerated and formerly incarcerated. The goal is to bring about compassion and perspective of how the world views people with criminal histories. The outcome will be recognized as one of the most-talked about events at SXSW 2018 across digital and social media platforms.
With a new wave of social justice at the forefront of popular culture, now is the time to bring a meaningful understanding of the mistreatment of incarcerated people, and of their lost opportunities and potential, to the next generation of influencers.
For too long hundreds of thousands of citizens have been left behind by a system that costs the U.S. billions. Innovative professionals and creative minds are ready to talk about the issues that affect people in every corner of the U.S., and the House of Social Impact is the place to spark and support a fresh discussion of tangible solutions for our country's future.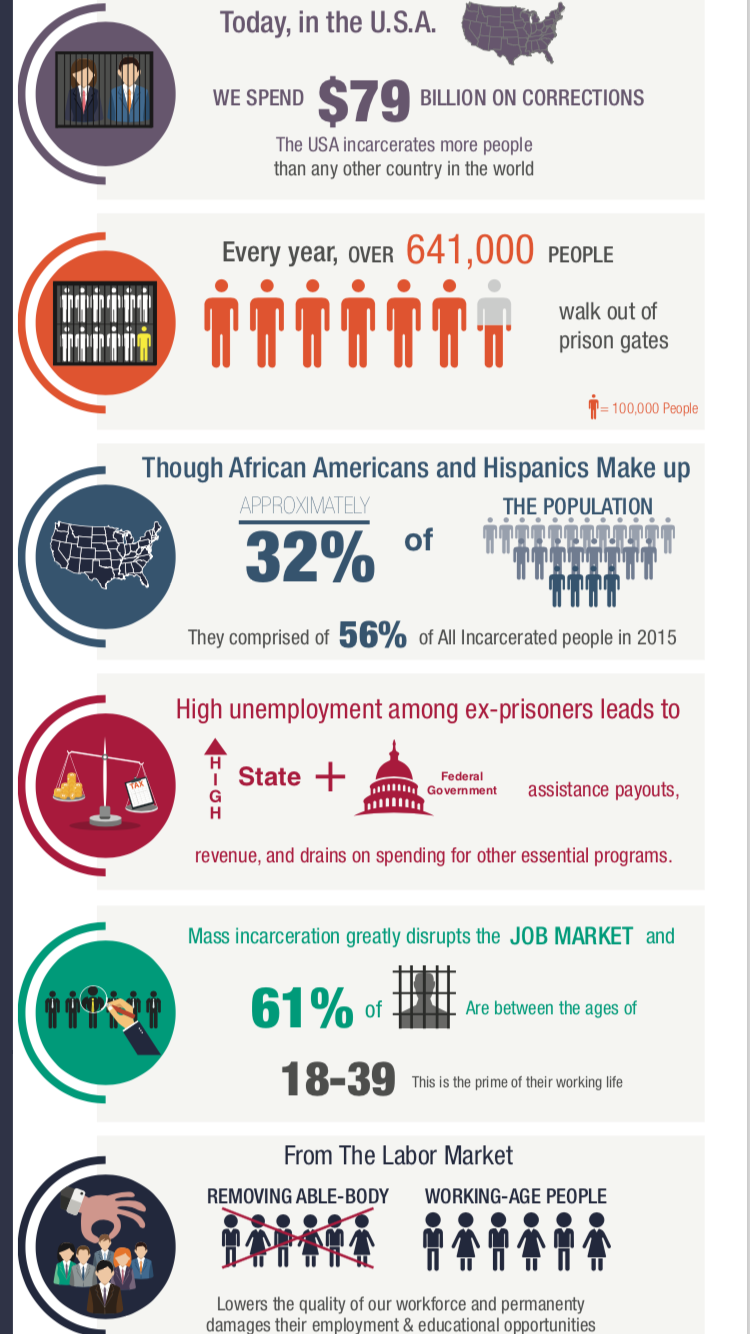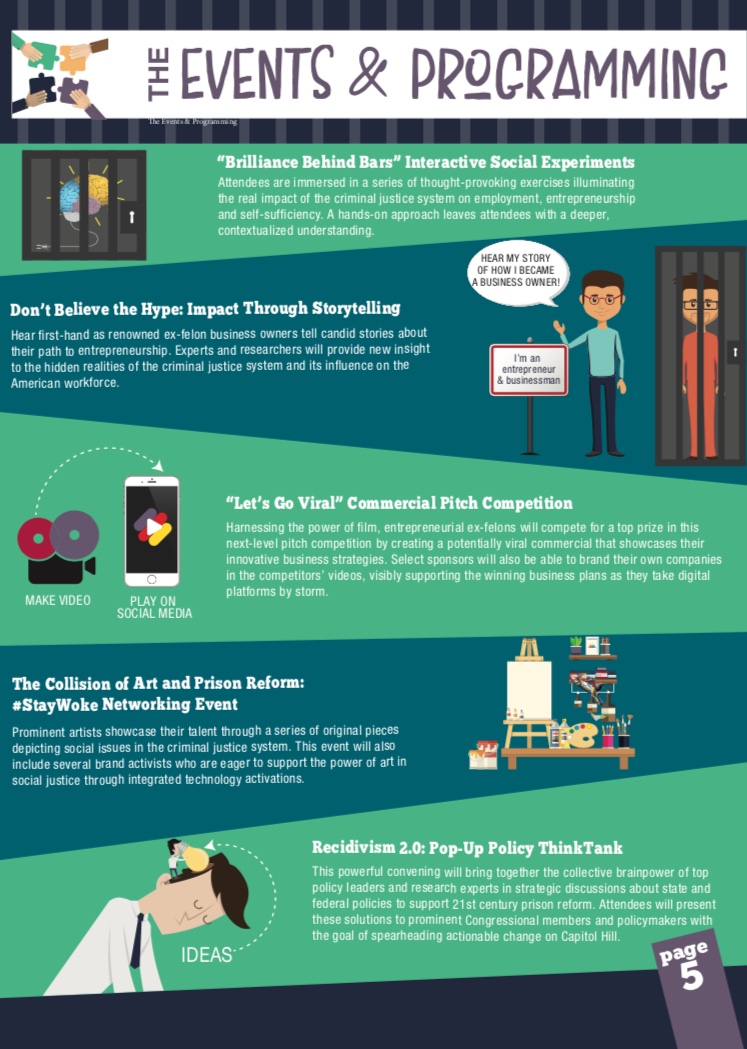 "Brilliance Behind Bars" Interactive Social Experiments
Attendees are immersed in a series of thought-provoking exercises illuminating the real impact of the criminal justice system on employment, entrepreneurship and self-sufficiency. A hands-on approach leaves attendees with a deeper, contextualized understanding.
Don't Believe the Hype: Impact Through Storytelling
Hear first-hand as renowned ex-felon business owners tell candid stories about their path to entrepreneurship. Experts and researchers will provide new insight to the hidden realities of the criminal justice system and its influence on the American workforce.
"Let's Go Viral" Commercial Pitch Competition
Harnessing the power of film, entrepreneurial ex-felons will compete for a top prize in this next- level pitch competition by creating a potentially viral commercial that showcases their innovative business strategies. Select sponsors will also be able to brand their own companies in the competitors' videos, visibly supporting the winning business plans as they take digital platforms by storm.
The Collision of Art and Prison Reform: #StayWoke Networking Event
Prominent artists showcase their talent through a series of original pieces depicting social issues in the criminal justice system. This event will also include several brand activists who are eager to support the power of art in social justice through integrated technology activations.
Recidivism 2.0: Pop-Up Policy ThinkTank
This powerful convening will bring together the collective brainpower of top policy leaders and research experts in strategic discussions about state and federal policies to support 21st century prison reform. Attendees will present these solutions to prominent Congressional members and policymakers with the goal of spearheading actionable change on Capitol Hill.
To learn more: click here to access the House of Social Impacts Sponsorship Package