Description
SXSH is a day-long international social health un-conference encompassing all aspects of healthcare.
DATE: SEP 19th, 2011
TIME: 8am-6pm
RECEPTION: #SXSHup 6-8pm at 19th Floor Promenade

PLACE: The Hyatt at The Bellevue (19th Floor) – Philadelphia, PA
NOTE: Hyatt at the Bellevue has SOLD OUT of rooms for the ePatient Connections conference. However, the room block has been extended a day early to anyone attending SXSH, so you MAY be able to get something for SUN 9/18 only. Please see nearby venue options at the ePatCon website.
The event will have structured, previously announced presentations in the style of a TED conference, as well as an "un-conference" portion -- similar to PodCamp or HealthCamp -- where topics are decided by the participants.

For a detailed agenda and list of speakers, please visit SXSH.org.
EVENT PARTNERS: SPONSORS: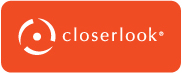 The final proceeds from this event will be donated to Cancer 101 (event partner) and/or used for future Social Health programming (e.g. Social Health @ SXSW).
---
CORE OBJECTIVES OF SXSH:

Breakdown vertical silos across the entire healthcare spectrum through the unifying lens of HCSM (healthcare and social media) — allowing patients, providers, payers, health professionals, public health and government, pharma/biotech industry, and other health-related participants to interact and have conversations with each other in one place


Allow relationships fostered on tweetchats (e.g. #HCSM) and other online communities to meet in real life (like a giant Tweetup!)



To provide an entry point for those interested in healthcare, in order to help them find and connect with individuals or groups across the spectrum
For more about the mission of SXSH, please read "About Social Health"
---
SUPPORTING SXSH
We are looking for participants and sponsors!!! We have several ways for you to support this event:
NOTE: There are additional (customized) sponsorship packages -- please contact info AT sxsh.org for more details.

CORPORATE SPONSOR: $1,500

Short, descriptive mention company OR 30-60sec speed intro of company at the morning opening remarks

2nd highest level of logo placement on all conference materials (posters, t-shirt, etc.)

1-sentence description and link to company website from SXSH website

Logo displayed and linked from any archived materials ("official" conference recorded video)

Guaranteed admission for 2 participants from your organization

ENTREPRENEURIAL SPONSOR: $750

Brief mention of company at the morning opening remarks

3rd highest level of logo placement on all conference materials (posters, t-shirt, etc.)

Link to company website from SXSH website

Logo and linked from any archived materials ("official" conference recorded video)

Guaranteed admission for 1 participant from your organization
FRIEND OF SXSH: $75

Opportunity to purchase tickets after the close of general ticket sales

Name displayed on SXSH website as a "Friend of SXSH"

Supports the overall SXSH cause

Guaranteed admission for 1

Costs go toward food, refreshments and supplies to support the event

GENERAL ADMISSION: $50

Guaranteed admission for 1

Costs go toward food, refreshments and supplies to support the event