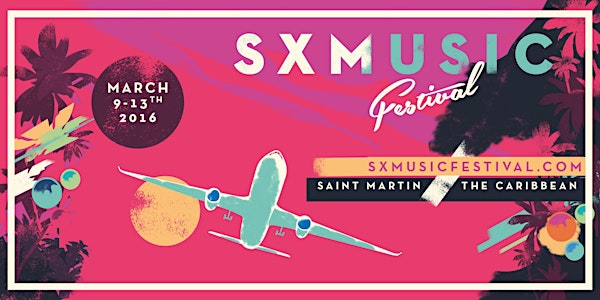 SXMUSIC FESTIVAL MARCH 9th - 13th 2016
When and where
Location
Saint- Martin Saint Martin (French part)
Description


SXMUSIC ARTISTS
---
---
ADRIATIQUE. AMIR JAVASOUL. APOLLONIA. AUDIOFLY. BEDOUIN. BEHROUZ. BLOND:ISH. CHAIM. CHEMICAL ALI. CREATURES OF HABIT. DANNY DAZE. DAVID REYNER. DEEP THIEF. DEMI. DJEBALI. DJ TENNIS. DJ W!LD. DUBFIRE. FRANCESCA LOMBARDO. GAB RHOME. GARDENS OF GOD. GAUTHIER DM. GREG PIDCOCK. GUY GERBER. HEAD NODDERS. H.O.SH. I&G. JADE. JAMIE JONES. JAY MEDVEDEVA. JEFF BUTTON. JESSE ZOTTI. JOHN ACQUAVIVA. JOHN MONKMAN. JONATHAN ROSA. KENNY GLASGOW. LAUREN LANE. LEE BURRIDGE. M.A.N.D.Y. m.O.N.R.O.E. MACEO PLEX. MAHER DANIEL. MATT C. MAYSSAM. MIA LUCCI. MIGHTY KAT. MISTER T. MOODY DJS. MOODY JONES. MY FAVORITE ROBOT. NADAV VEE. NALL. NATURE OF MUSIC. NIGHTVISION. NITIN. NYAN NARINE. OCEANVS ORIENTALIS. ODD PARENTS. OSTRICH. PAPA LU. PASKAL DAZE. PAT BOOGIE. PATRICK TOPPING. PSYCHEMAGIK. REBOLLEDO. RYAN CROSSON. SHADES OF BLK. SHALL OCIN. SHAUN REEVES. SLEEPY & BOO. TAKE IT DEEP. THE DOCTORS. THE MEKANISM. THUGFUCKER. TONE DEPTH. VANJEE. WILD DARK.YOKOO
---
---
SXMUSIC FESTIVAL is a first-of-its-kind, boutique electronic music festival set to unfold March 9-13, 2016, on the beautiful Caribbean island of St. Martin.
A 5-day event in a dreamlike location promises a unique,unforgettable experience for those lucky enough to enjoy it.
Each day through to night, parties will take place at several carefully selected venues on the island and DJs will be given complete musical freedom to put the state-of-the-art sound systems. The events will be carefully programmed to take into account setting, time and location and every stage will feature special additional production.
LINEUP/SCHEDULE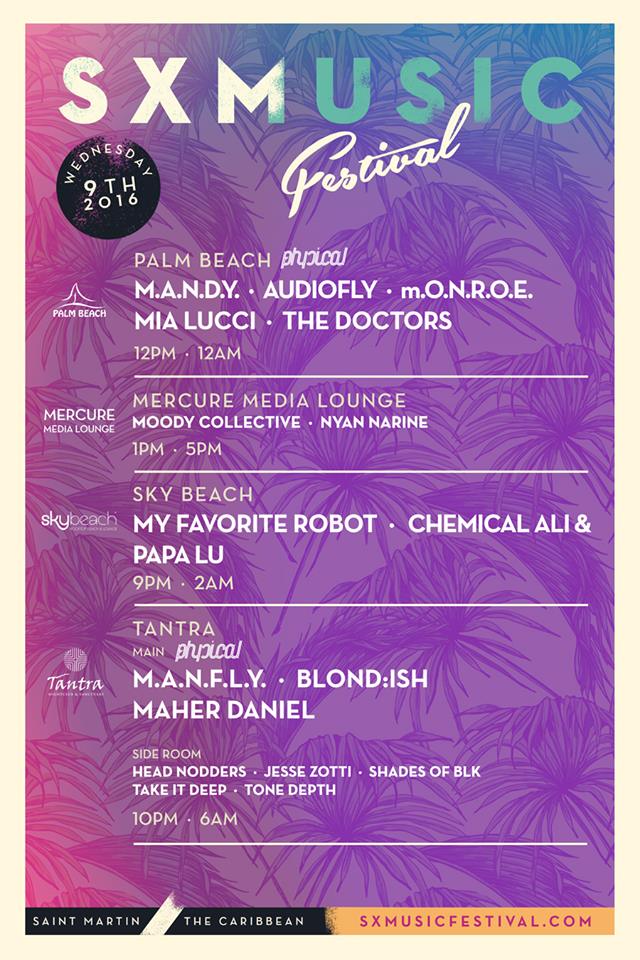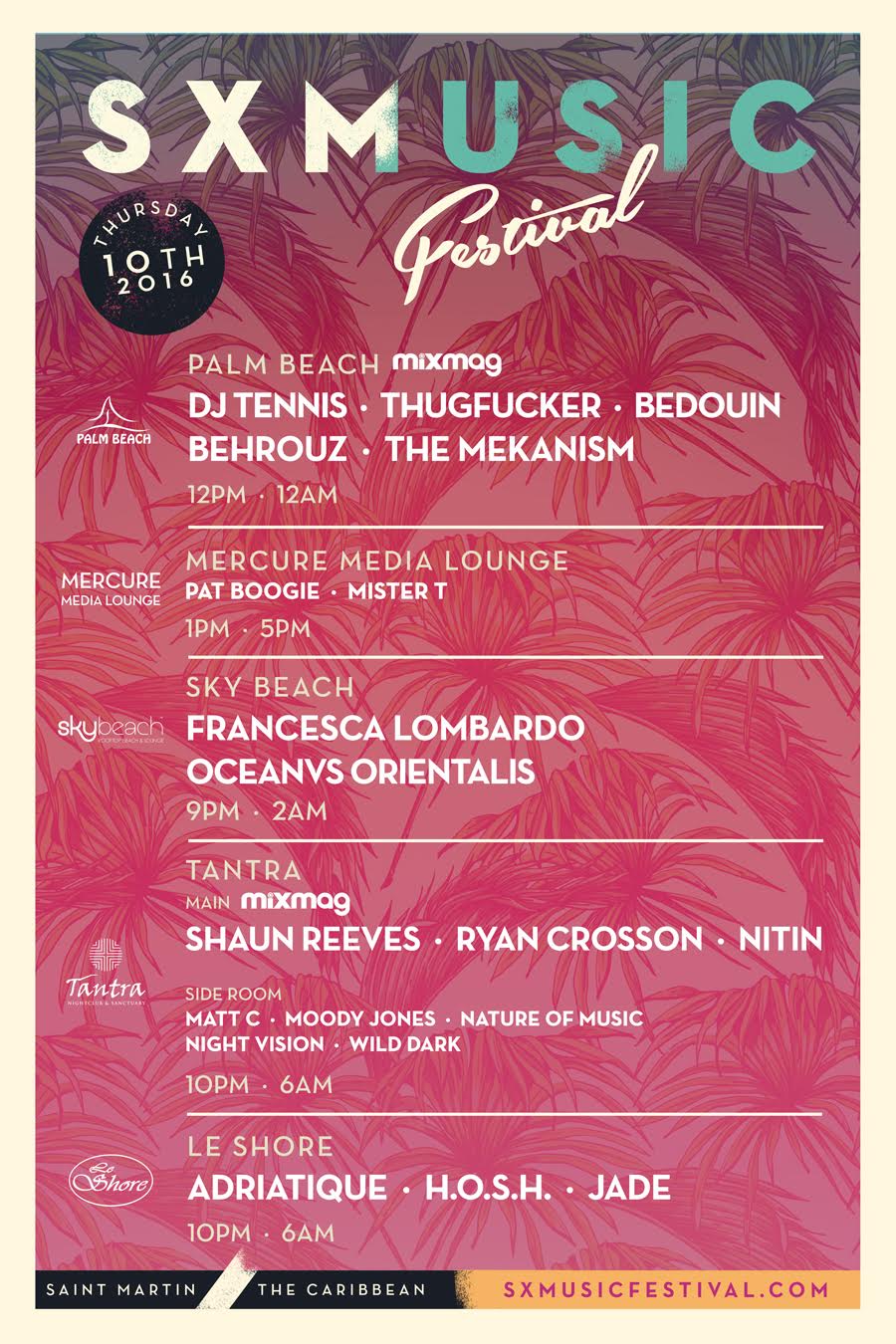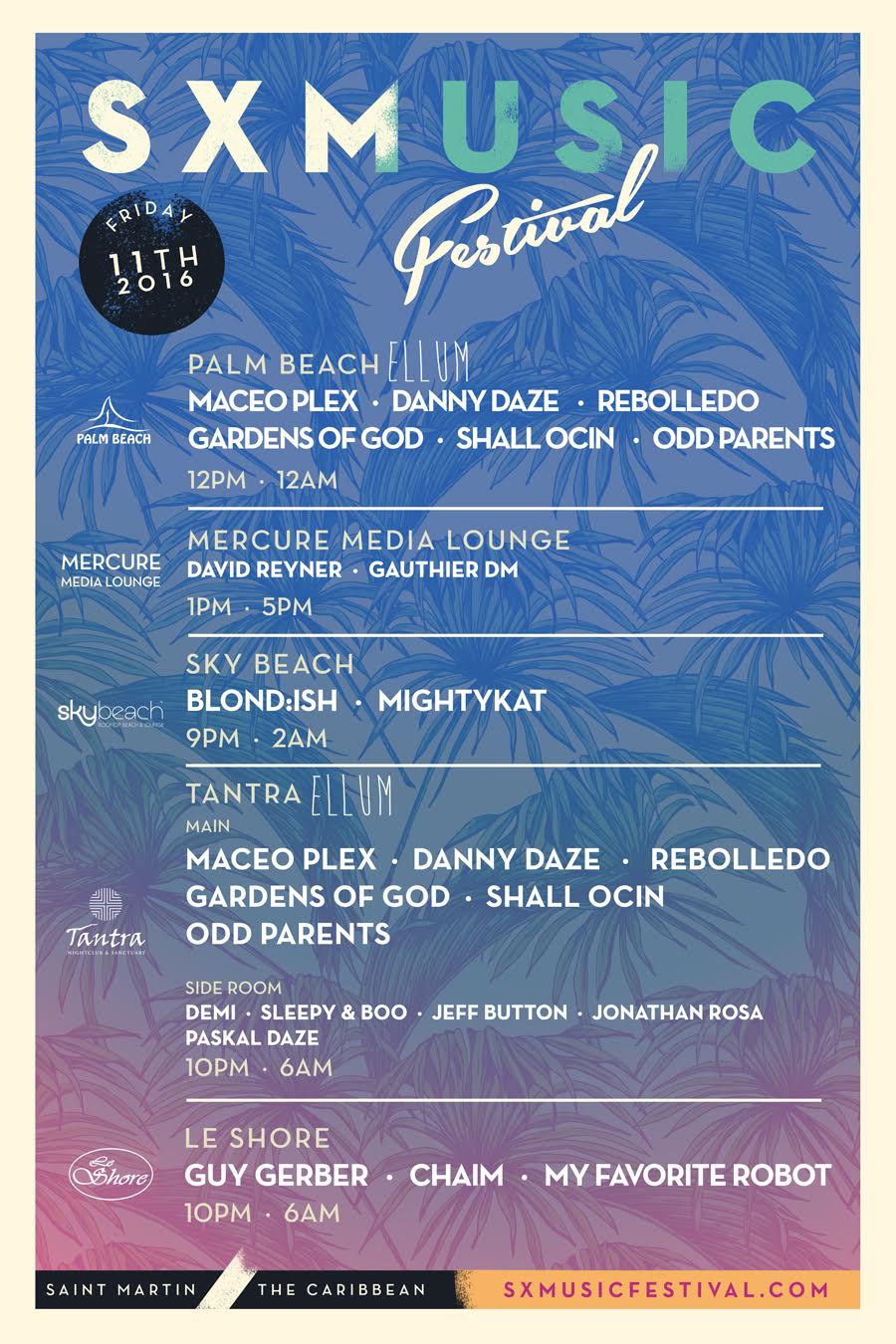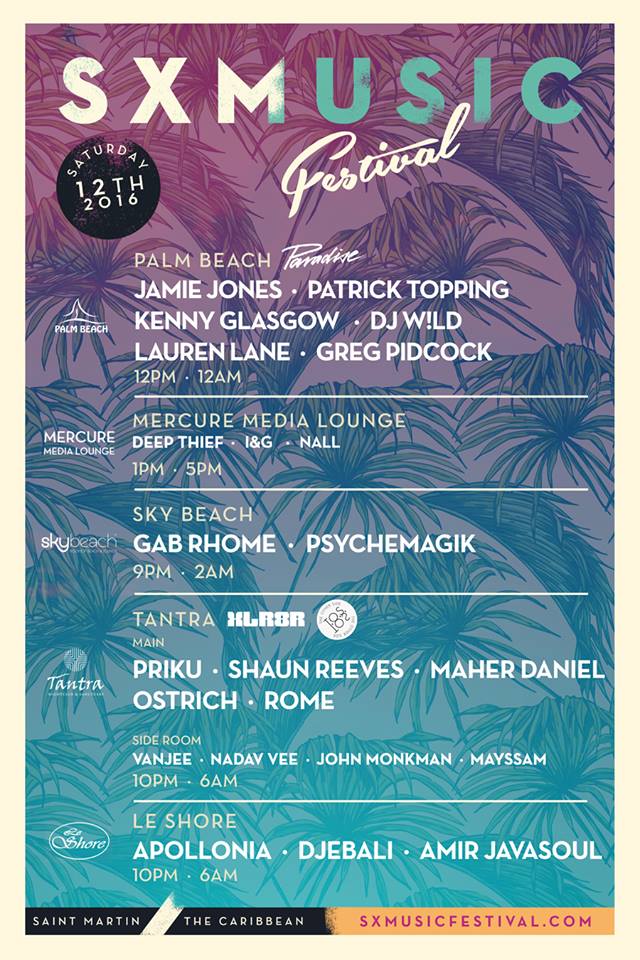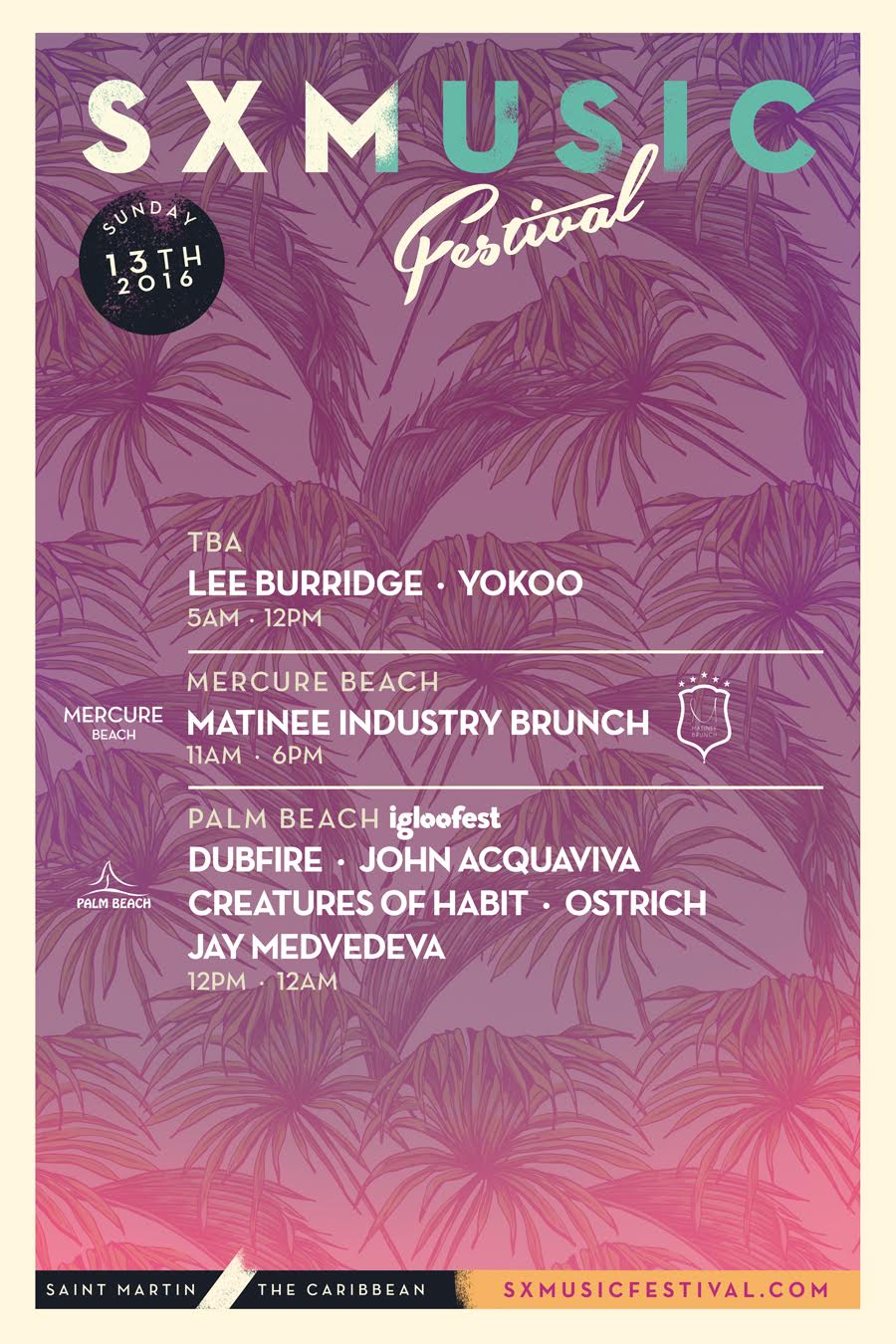 THE MAIN VENUES
---
FRENCH SIDE/CÔTÉ FRANÇAIS
---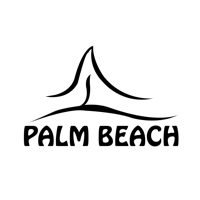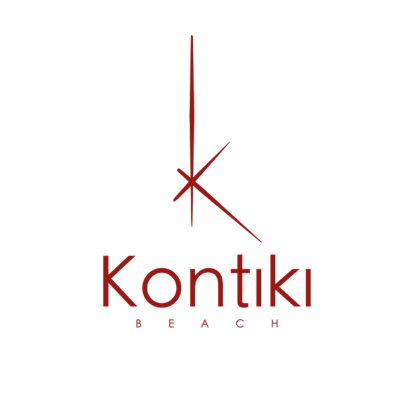 SECRET JUNGLE PARTY
Site of a special jungle party in a secret location. Only 500 lucky SXMites will be able to join a group of specially selected DJS in this dreamlike venue featuring tropical forest, staggered glimmering infinity pools, beautiful wooden cabanas and even roaming wildlife. Capacity is strictly controlled to preserve the delicate and pure magic of this venue.
---
DUTCH SIDE/NEDERLANDS SIDE
---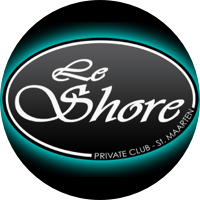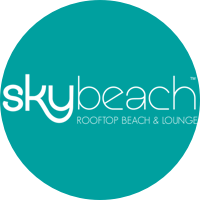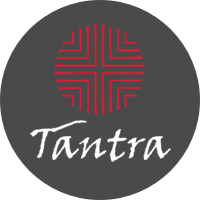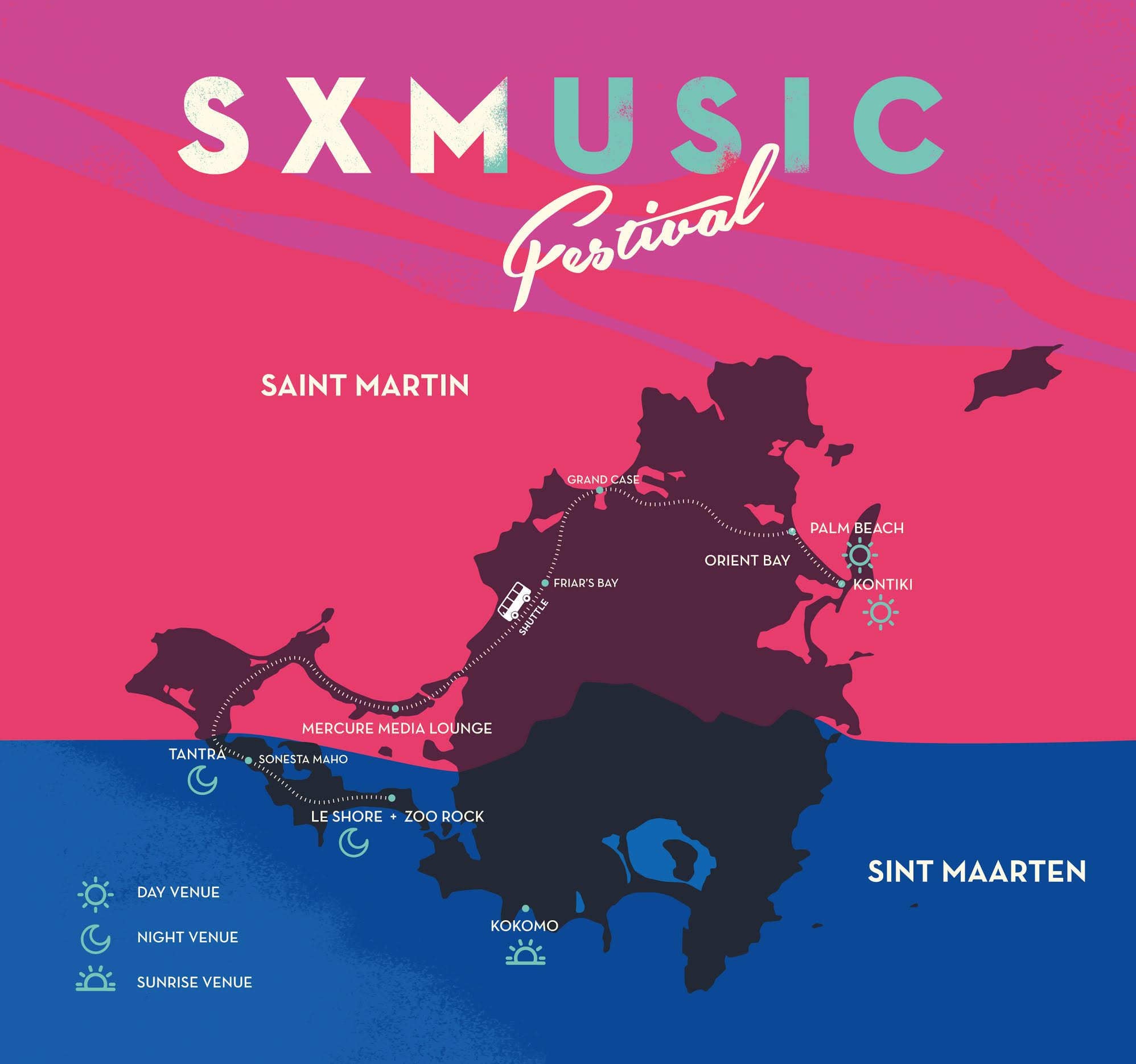 *VIP TICKET INFORMATION:
info@sxmusicfestival.com
*CONCIERGE SERVICES/TRAVEL INQUIRIES :
concierge@sxmusicfestival.com
https://www.facebook.com/SXMusicfestival
https://twitter.com/sxmusicfest
FAQS
---
What happens when I purchase a ticket?
Once you purchase, you will receive an order confirmation email from Eventbrite on behalf of the SXMusic Festival. If you do not see your order confirmation in your inbox, make sure to check your junk/spam folder. If you still do not see your order confirmation, click here to access the Eventbrite help center.
Do I have to bring my printed ticket to the event?
Yes or you can bring your mobile ticket which will be scanned. You will exchange the printed ticket or scan your mobile ticket in exchange for a wristband at our designated kiosks. Access to the festival events will be with this wristband ONLY. Access to the events will not be granted with the paper ticket or mobile barcode so please obtain your wristband in order to not be turned away from an event.
Are there ID requirements or an age limit to enter the event?
SXMusic Festival is an 18+ event only. Please bring ID when exchanging your confirmation for your wristband.
Who can I contact with questions?
If you are having an technical ticketing related issues with your order, click here to contact Eventbrite. For general festival info, click here .
Is my ticket transferrable?
Each ticket has an individually generated barcode which we will scan in order to redeem your paper ticket or mobile barcode for your wristband. If you choose to transfer your ticket to someone else or you are being transfered a ticket from someone else, simply ensure that you have a copy of the paper ticket or mobile barcode to exchange for your entrance wristband.
What is the refund policy?
In line with festival policy, tickets are non refundable however they are transferrable.
Here are the wristband pick up rules
---
-Please note that access to the SXMusic events will be with your SXMusic wristband ONLY.
-You will exchange your paper ticket or have your mobile ticket scanned in exchange for your SXMusic wristband at one of our convenient will call locations.
-Photo ID must be presented that matches the attendee name on your ticket.
-If you have a ticket that is not in your name, please contact us at
info@sxmusicfestival.com
and we will give you instructions on how to transfer the ticket name. Please note we do not transfer funds that is up to the attendee. We transfer the attendee name only.
-SXMusic staff will put the wristband on the attendees. Attendees will not be given wristbands.
-Transportation passes will also be available for pick up at will call.
-If you have purchased a VIP upgrade

Please note that in order to receive your VIP wristband you must present both the 5 DAY GA proof of purchase and the VIP UPGRADE proof of purchase. Please ensure that both proof of purchases are in the same name.
We look forward to hosting you in March - Island Style.
---