Description
Sword Dance Intensive with Sabine
May 5-6, 2018 for a 10-hour sword intensive
5 sword dance workshops to choose from. Take one or take them all!
Evening showcase featuring Sabine!

Schedule of Events
Saturday, May 5
10:00-12:00 Belly and the Blade
1:00-3:00 Drop Dead Sword Dancing
6:30-9:30 Showcase
Sunday, May 6
10:00-12:00 The Curve of the Scimitar
1:00-3:00 Not Your Average Sword Dance
3:30-5:30 Forays into Double Sword Dance


** Each 2-hour workshop is $50 **
** $15 for the showcase **
** Purchase 2 or more workshops and the showcase is free **


About Sabine:
Sabine is a master of "Raks al Sayf," the sword dance, where the grace and flow of the dance movements are contrasted by the dangerous sharpness of the huge Turkish Scimitars that she balances. Sabine has taught her own special brand of "Dangerous Sword Dancing" in workshops and festivals all over the Northwest. Sabine brings a strong and unique presence to the stage. Her dancing has been called "powerful", "mesmerizing", and "beautiful".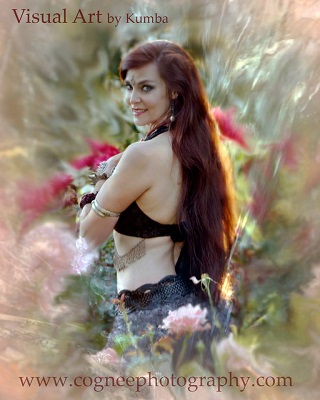 Learn more about Sabine.
---
FAQs
How can I contact the organizer with any questions?
If you have any questions, please contact Baseema at:
baseemadance@gmail.com

What's the refund policy?
Tickets are non-refundable, however, you can transfer your registration to another dancer.

Can I pay by check?
Yes, if you would rather pay by check, please contact Baseema for information:
baseemadance@gmail.com

Do I need my own sword for the workshops?
No, you don't need your own sword to take the workshops.
Sabine and Baseema will have extra swords on hand if you need to borrow one.
Please contact Baseema with a request.
... but, honestly, why don't you have a sword ...