Description
EXPERIENCE the POWER
of the
MASTERMIND
Connect with other like minded single women for a 10-week in-depth discussion group. This will give you an opportunity to build relationships and mastermind with other excellent women.

We will take a look at leadership from the biblical perspective, how leadership affects everything we do, and how it can help us lead our lives with excellence.

If you are intentional on taking results in every area of your life to a new level than you don't want to miss this opportunity. Having the support and ideas from other focused and driven people allows us to see things differently and to get a new perspective on goals and action plans.
Please order your book here: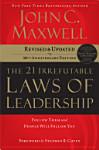 50% of all proceeds are contributed to Single Women of Excellence