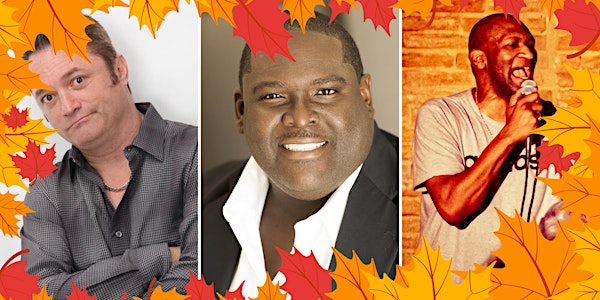 Switching Seasons Stand-Up Comedy Show!
Double Headliners: Shawn Banks & Rick Allen with Host: Keith Purnell
Location
The Milton Theatre
110 Union St
Milton, DE 19968
The seasons might be changing but the laughter keeps rolling!
About this event
Headliner: Shawn Banks
Headliner: Rick Allen
Host: Keith Purnell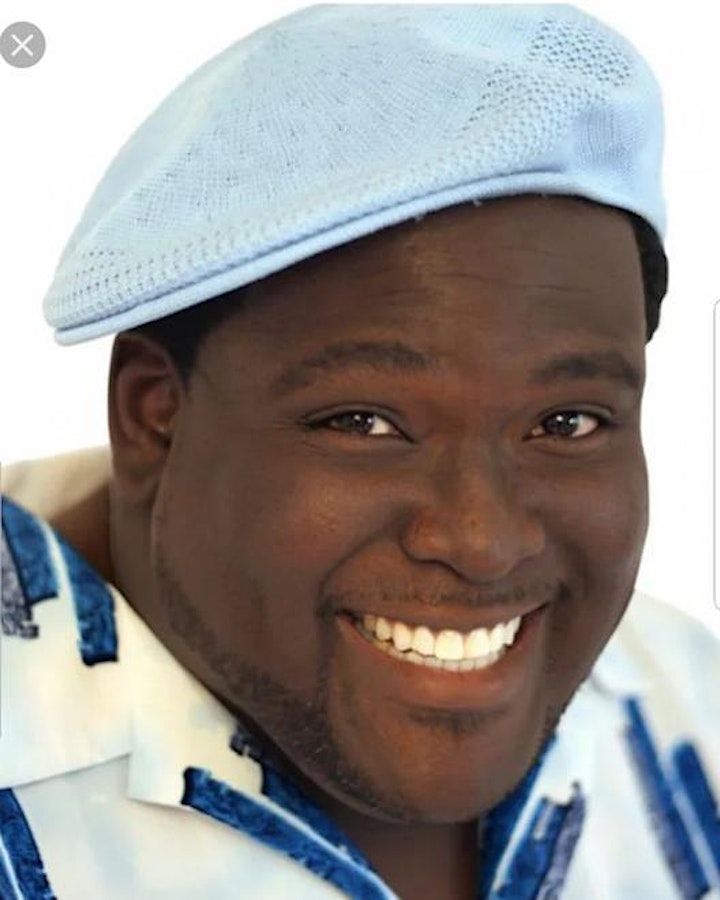 Headliner: Shawn Banks
Shawn Banks was born in Alton, IL, a small suburb just 20-minutes from St. Louis, Missouri a rocks throw across the Mississippi River. Known for witty observations and dead-on impersonations of many, comedian Shawn Banks has been exploding in comedy clubs and theaters across the country. Shawn's most recognizable asset when he takes the stage is his presence. At 6'3; 300+ pounds, Shawn is built like a Defensive Tackle, you can definitely tell that the ELEPHANT IS IN THE ROOM. Shawn's brand of comedy can be explained as "Happy-Sarcastic" with stories and slanted point of views on everyday life. Shawn has taken his Family-Fun humor and auditioned and landed stand-up spots on the TOM JOYNER SKY SHOW at the WALT-DISNEY Milk-House in front of 4000+ people. The show is also heard by over 10-million listeners across the country daily. Shawn was also a Finalist for COMEDY CENTRAL'S South Beach Comedy Festival & Open Mic Fight. Shawn also won $1000 and a first place bid in NESTLE-PURINA'S Pet Comedy Challenge and competed and WON 2nd place overall and $5000 CASH in St. Louis, MO. In 2009 Shawn was a semifinalist on NBC hit series "America's Got Talent" and was also seen on the 2nd Season of "Bill Bellamy's Who's Got Jokes" on TV One. Shawn does not stop with just comedy, he has been seen on the Big Screen in Summit Entertainment's "NEVER BACK DOWN"; the BIO Networks Celebrity Ghost Stories and in TV One's Celebrity Crime Stories portraying NOTORIOUS BIG. Shawn Banks has performed with many top comics in today's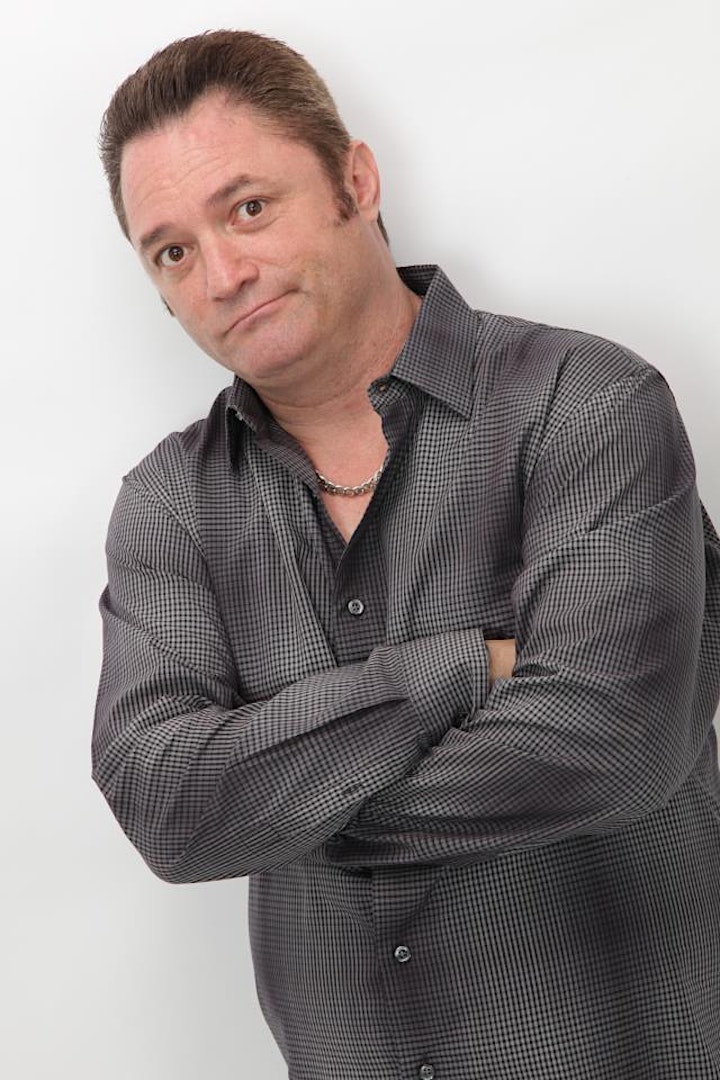 Headliner: Rick Allen
Website | Facebook | Youtube | Instagram
A nationally touring comedian for over 15 years, Rick Allen has been a contributing writer for The Late Night with David Letterman Show, ( 10 things you don`t want to hear from your accountant on tax day 4/15/04 ) Rick has also been a guest on the morning show on Radio station 98 Rock in Baltimore, and has also appeared on Danny Bonaduce`s radio show in NYC as well. Rick has performed his clever and hilarious brand of Comedy throughout the country, including performances at the Borgata in Atlantic City and Mohegan Sun Casino in Connecticut. A club favorite, Ricks comedy style has been compared to the likes of comedy legends Don Rickles and Rodney Dangerfield, A tremendous compliment !!
Rick is also making a name for himself as one of the top Recovery Comedians in the country.. (performing at NA and AA conventions) and getting the big laughs as always. During the pandemic of 2020 Rick performed across the 5 boroughs of NYC, donating his time making the 1st responders laugh with his original stand up act, consisting of pandemic humor exclusively, showing that Rick's heart is always in the right place.
In some exciting news, Rick was just approved to write for the famous puppet Madame, from Waylon and Madame, who was the center square on Hollywood Squares and also had her own TV Show on USA called Madame`s Place.
A true professional , keep your eye out for Comedian Rick Allen, he is quickly becoming known as comedy`s "Diamond in the Rough."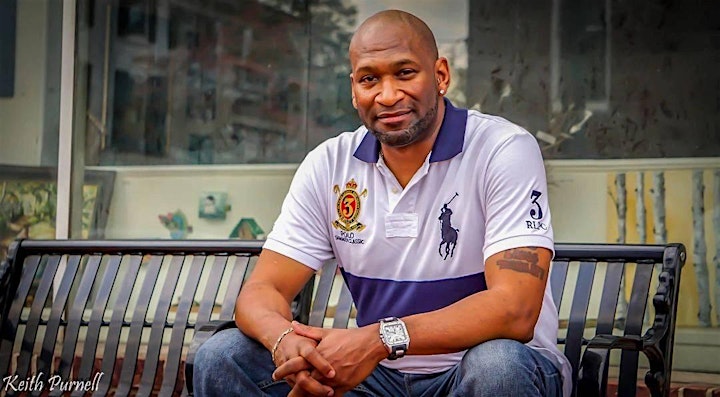 Host: Keith Purnell
Keith is one of the fastest rising comics from Delaware. He's a high energy performer whose quick wit, style, and fast pace humor makes him a hit and personal favorite of audiences young and old. He performs at Comedy Clubs across the country and has appeared on Television and in Movies. He was a winner in the Howard Stern "Kill or Be Killed" Comedy Competition and was the Philadelphia Regional winner in the Sierra Mist Next Great Comic Comedy Competition. Keith has had appearances on Last Comic Standing and is gaining the reputation as the next rising star. So watch out America, he's coming your way....be prepared....he's armed with Laffs!!!!!
About the Milton Theatre
Official Website | Facebook | Twitter | Instagram
The historic Milton Theatre is a uniquely diverse venue where you will find the best local, regional, national, and international talent. Free municipal and on-street parking are available. Full bar and light food options available. This facility is fully accessible.