Description
In Swiss Re, we organize Smart Analytics Speaker Series because trends in Big Data & Smart Analytics promise to open new business opportunities, innovations and tech transformation.
But what technologies are already out there? How will they impact the way we do business in the future? Swiss Re Smart Analytics Speaker Series challenge our thinking on the technological developments impacting the business environment and world around us.
This time we will talk about:
---
Speaker and topic
How to predict future analyzing past alias Time Series Data Mining
How to generate valuable information for long-term business decisions, yet time series data mining is underutilized in most organizations. So let´s change it!
A time series is simply a series of data points ordered in time. In a time series, time is often the independent variable and the goal is usually to make a forecast for the future. Attending this event you can find out what actions need to be done (preprocessing, clustering, classification and forecasting) with a raw data so we can use it for forecasting in our daily business.
We will discuss what challenges usually appear while analysing time series and how we can mitigate them. For example data streams analysis (high velocity of incoming data), various lengths of analyzed time series, and high dimensionality.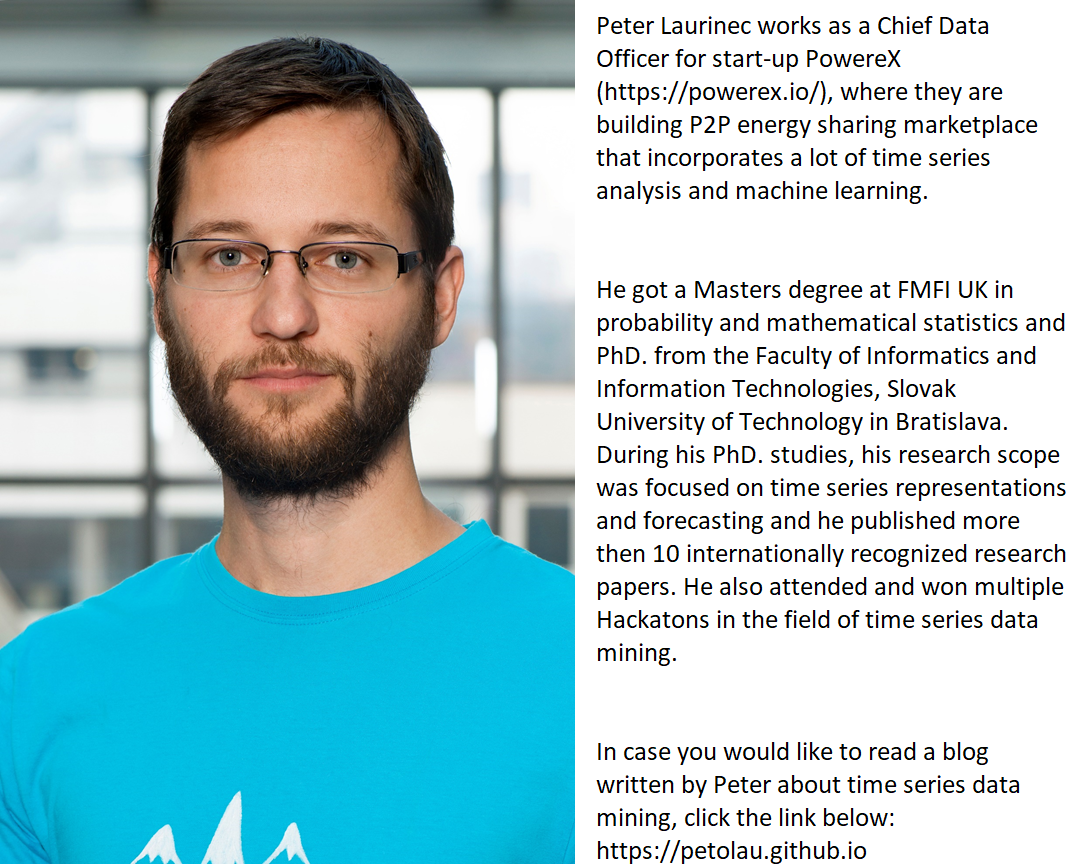 ---

Who should register?
Everyone who wants to learn about how new and emerging analytics technologies will impact the way we do business in future.

What will you learn?
What time series is

How to

preprocess, cluster, classify time series data

How to predict future with time series data mining

Agenda:
10:30 - 11:30: Presentation + Q&A
11:30 - 12:00: Apéro discussions including catering


How to join us?
Swiss Re is located in Twin City building block B. Please use the elevator on the left side and approach reception on the first floor. Swiss Re receptionists will be happy to show you the way to the conference room. We kindly ask you not to use the stairs, as the stairs require access card.
Swiss Re employees, please register via our internal Ourspace community tool.