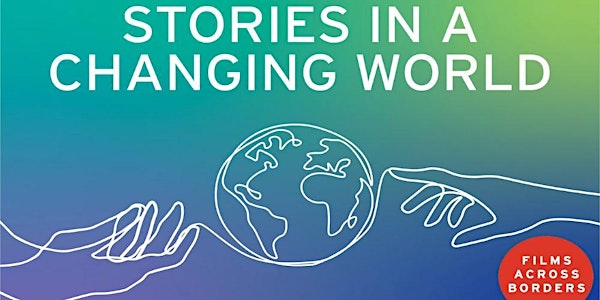 Swiss Film Club - Films Across Borders: Zurich Diary
As part of Films Across Borders, you're invited to join us for the November 2021 installment of the Swiss Film Club!
About this event
As part of Films Across Borders: Stories in a Changing World, you're invited to join the Embassy of Switzerland in the U.S. for the November 2021 edition of the Swiss Film Club, featuring Zurich Diary. The film will be shown with English subtitles.
Filmed over four years, Zurich Diary holds up a mirror to the times in which we are living. This cinematic diary poetically interweaves thoughts, reflections, and voices of these confusing, emotional, threatening, yet also beautiful and vivid times. Personally rooted, with political and social perspectives, with the courage to be incomplete and partial, this is a film about the irritating simultaneity of the inner and outer worlds, of daily routine and the state of emergency.
Films Across Borders showcases critically acclaimed films, documentaries, and shorts from around the world. Co-presented by American University in partnership with embassy cultural organizations, arts institutions, and environmental groups, the series focuses on a distinctive timely and compelling theme each year. Now in its seventh year, Films Across Borders presents 'Stories in A Changing World.' The 2021 cinematic series features stories of change, transformation, and renewal in all walks of life and across continents.
Participation in the Swiss Film Club is simple:
Register here to receive exclusive, complimentary access to the film. The earlier the better! (Please note: Even if you have registered for past editions, you must register again.)
Registrants will receive a message from Eventbrite with access to a link to view the film once it is available. You must be logged into Eventbrite it access the link.
Watch the film anytime between Wednesday, November 10, and Thursday, November 18, 2021.
After you watch, send your questions and points for discusson to: washington.events@eda.admin.ch, with the subject line "Swiss Film Club: Zurich Diary."
Join us at 12:00pm ET on Wednesday, November 17, for a live discussion on Crowdcast and the Embassy's Facebook page with the film's director, Stefan Haupt, to answer your questions and learn more.
*Please note: The film will be available for streaming exclusively in the U.S. You will receive a confidential link allowing you to view the film - please do not share this link with others, as it is for registrants only.
Questions? Contact: washington.events@eda.admin.ch
Shared cultural experiences can be hard to find in these times, but we hope the Swiss Film Club will offer you the opportunity to connect with fellow cinema lovers virtually.
Enjoy the film!