Description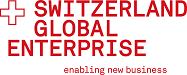 Come join us for an informative evening about ICT in Switzerland. Meet with Markus Reubi, Head of the Swiss Business Hub Canada and Samuel Moesle, Project Manager Invest, at SGBA (St.GallenBodenseeArea, which is located between Munich and Zurich) and learn about what Switzerland can offer Canadian tech start-ups.
This will be your opportunity to:
Learn more about ICT in Switzerland and the digital

initiatives of the

St.GallenBodenseeArea

Learn more about START Summit 2018, the leading student-run entrepreneurship and technology conference in Europe

Find out why you should participate in START Hack 2018, February 23-25 in St.Gallen

Network with your peers
Bonus:
Canadian start-ups of the Blockchain, Artificial Intelligence (AI), Fintech or Internet of Things (IoT) scene may gain the chance to travel to St. Gallen to participate in START Hack 2017. Travel subsidies can be negotiated.
The number of participants is limited (50). Don't miss your chance and RSVP today!