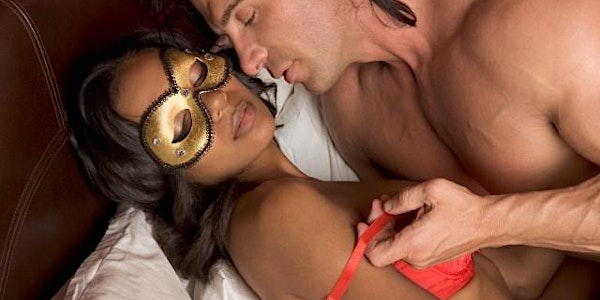 SWIRLING THE BIG EASY CONFERENCE & AFTER PARTY CRUISE 2019
Sales Have Ended
Ticket sales have ended
Sales for this ticket type have now ended. Please see other Registration Ticket options.
Event Information
Location
New Orleans
Bourbon Orleans Hotel
717 Orleans Street
New Orleans, LA 70116
United States
Sales Have Ended
Ticket sales have ended
Sales for this ticket type have now ended. Please see other Registration Ticket options.
Description
IR ROMANTIC FICTION FANS!
Meet us in New Orleans, LA from SEPTEMBER 11 -14, 2019 for another year at the Ultimate INTERRACIAL ROMANCE Author & Fan conference!

In September of 2019 we will celebrate our FIFTH ANNIVERSARY of hosting IR ROMANCE BOOK EVENTS with special surprises and activities for our Attendees!

The Best-Selling AUTHORS OF INTERRACIAL ROMANCE will meet, greet and network with you, the FANS of this popular romance genre for 2 and 1/2 DAYS of great discussion, delicious food and fun events celebrating IR Romance.

NEW for 2019!
In 2019 we have also added an optional POST SWIRLING AFTER PARTY in the form of a 5 DAY CARIBBEAN CRUISE, sailing round trip from NEW ORLEANS September 14-19, 2019!
CRUISE ITINERARY: CARNIVAL VALOR, sailing round trip from New Orleans Sepember 14-19, 2019
SAT: NEW ORLEANS sailing at 4:00pm
SUN: FUN DAY AT SEA (Author & Reader onboard events)
MON: COZUMEL, MEXICO arrive at 8:00am sail at 5:00pm
TUE: PROGRESO, MEXICO arrive at 9:00am, sail at 5:00pm
WED: FUN DAY AT SEA (Author & Reader onboard events)
THUR: NEW ORLEANS arrive at 8:00am
NOTE: CABINS may still be available for this cruise. Contact Gerrilyn if you want to go.
Why not enjoy 7 FULL DAYS of Land Sessions and a Caribbean Cruise with the Swirling The Big Easy Crew as we celebrate our 5 Year Milestone of great IR Romance Events!

OR, JUST JOIN US IN NEW ORLEANS for the 2 and 1/2 Day SWIRLING THE BIG EASY 2019 Conference.
You can't lose either way! It's going to be a BLAST!

Our Host Hotel, the fabulous BOURBON ORLEANS hotel, right in the heart of the FRENCH QUARTER will amaze you with a great combination of luxurious surroundings, beautiful guest rooms and delicious food and drinks! Our Low Group rate is ONLY $159.00 PER NIGHT plus taxes, SINGLE OR DOUBLE!
You must be a REGISTERED ATTENDEE of Swirling the Big Easy 2019 to book your hotel room at the group rate.
Reserve a room with your credit or debit card and pay at check out. Once you are REGISTERED for the Conference you will be emailed the link to our Hotel Group Rate Booking page.
If you are a fan of IR Romance, SWIRLING THE BIG EASY is the one gathering that you simply cannot miss! If you attended in 2015 and 2017, you will want to return and if you haven't attended yet, you really don't know what you are missing!

This unique event balances fun, variety and affordability in a package that past attendees have called one of the best romance conferences they have ever attended.

Here is what you can expect:

•A wide mix of Featured Author Panels discussing Interracial Romantic Fiction
•Daily networking events with delicious food and drinks
* A VIP Reader Attendee only Private Party with the Featured Authors
•Many of your favorite Authors and some new Authors for you to discover
•2 sessions of Author Book Signings and Author Book Readings
•An attendee SWAG BAG gift from the Authors
•Prizes and give aways during the conference
•Luxurious accomodations in the middle of all the French Quarter action
OUR PROMISE TO YOU:
At SWIRLING THE BIG EASY, everything is All About the READER/FANS and we will do our best to give you the best experience possible, just as we have done in the past in 2015, 2017 and with our successful IR ROMANCE READERS CRUISES in 2013 and 2014.
You will meet all of your favorite authors, and if you don't come with your best friends, you will definitely be leaving with some new friends that love IR Romance as much as you do.

For AUTHORS of IR Romance, you will have the opportunity to promote, and discuss your books, network with readers, sell your books and gain new FANS!

We are welcoming back FEATURED AUTHORS:

Latrivia (Nelson) Welch
Sienna Mynx
Ancelli
Eve Vaughn
Stephanie Morris
Theodora Taylor
LaVerne Thompson
Sage Young
Phoenix Daniels
Angela Kay Austin
Blue Saffire
Sydney Aaliyah Michelle
Reana Malori
Twyla Turner
Kassanna
LaQuette
NEW AUTHORS FOR 2019:
D. M. Mortier
JanJan Untamed
Keta Kendric
S.K. Lessly
Maureen Smith
D.A. Young
Lolah Lace
Kenya Wright
K.C. Conner


EVENT REFUND POLICY:
SWIRLING 2019 CONFERENECE REGISTRATION FEES are Refundable minus a $25 administrative fee until MARCH 30, 2019.
CRUISE AFTER PARTY REGISTRATION FEE is Non-refundable
CRUISE DEPOSIT AND PAYMENTS are Fully Refundable until FINAL PAYMENT DATE: JULY 10, 2019.
AFTER JULY 10, CRUISE CANCELLATION PENALTIES WILL APPLY.
Date and time
Location
New Orleans
Bourbon Orleans Hotel
717 Orleans Street
New Orleans, LA 70116
United States