Description
Swingshift presents:
Swingshift Summer
Bringing you a day of good vibes through music, art, fashion and food in the heart of Uptown Oakland.
Musical lineup:
Yodah
FaithFaith
Bay La Soul
MightBe JB
Bluetooth Norb
Jhuny
Wedge
Iangt

And more TBA
Merch Lineup:
TREK
And more TBA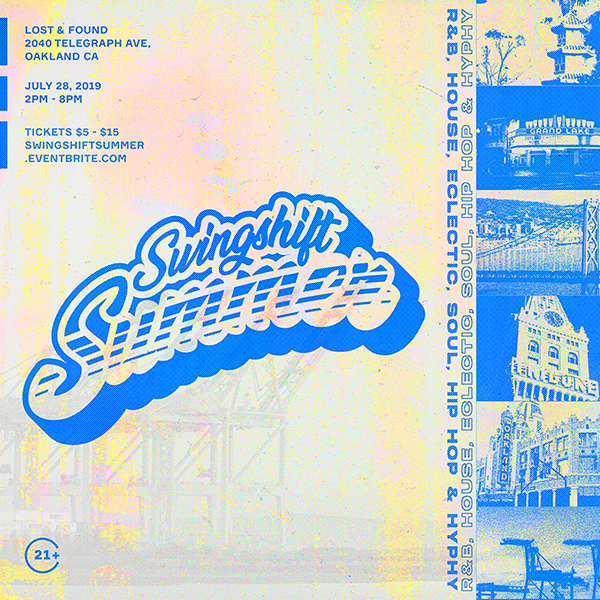 About the venue:
This is a tranquil spacious sun-filled/outdoor beer and wine garden, where one can get lost in the extensive beer offerings, and found in an accessible menu of high quality, healthy, delicious fare. The beer ranges from the traditional blue-collar pints to the European and local barrel aged high gravity craft brews. The menu is seasonal, inventive, fresh and accessible, and evokes many a street snack or a working class favorite from across the globe. The family behind this project is expert at creating an inviting space and atmosphere, so look out for this all-ages oasis in Uptown Oakland.


House Rules:
Smoking Allowed Only On Front Patio
Pets Allowed Only On Front Patio
No Outside Food Or Beverages