S.O.S. is a Friday night to Sunday afternoon swing event featuring live music and dance instruction at all levels from world-renowned talent
About this event
Announcements
For social media and other links: linktr.ee/swingonthesound
MANY TRACKS ARE NOW SOLD OUT BUT WE ARE NOW WORKING TO RELEASE A FEW MORE TICKETS. STAY TUNED.
GABY COOK will be joining LAURA GLAESS as our second announced instructor.
Among many other events, Gaby has taught and performed at Herräng Dance Camp, Paris Jazz Roots and Lindy Focus. She leads two swing and jazz based dance companies: Wild Rhythm Dance Company and Gatsby Entertainment. These companies have been featured on stages such as Jacob's Pillow's Inside/Out Series, Jazz at Lincoln Center Orchestra, The 92nd St Y, Midsummer Night Swing at Lincoln Center and many appearances at the Rainbow Room at Rockefeller Center.
She has countless titles in Lindy Hop, Balboa and Charleston from events such as International Lindy Hop Championships, Stompology, Ultimate Lindy Hop Showdown, Lindy Focus, Lonestar Championships, and Balboa Rendezvous.
--
Description
Come out to the Sound View Greenport for a weekend of swing music, dancing, and socialization featuring internationally acclaimed swing dance instructors, live swing and jump blues music from renowned talent, and remarkable views of the Long Island Sound. A beginner, intermediate, and advanced track of instruction will be available.
Sound View Greenport is a waterfront hotel in a charming historic village in the epicenter of the North Fork. Situated on a quarter-mile of private beach on the Long Island Sound since 1953 and is reminiscent of the golden era of motels, but with every modern creature comfort. The hotel features the award-winning Halyard restaurant helmed by Chef Stephan Bogardus, and an old world Piano Bar – a nod to the building's historic past. Bogardus' seasonal menus are deeply rooted in supporting local foragers, farmers and fishermen. Each of the Sound View's 55 guest rooms, including a Hot Tub Suite and a Sauna Suite, spill out onto a boardwalk-style or private deck overlooking the hotel's private beach and provide a calm and restorative respite from the hustle and bustle of city life. Sound View prides itself on its cultural programming, partnering with acclaimed artists for intimate conversations, and has hosted dynamic events with leading cultural institutions such as Joe's Pub, a program of the Public Theater in New York.
The evening of Friday, February 4th will include an opening class for each level followed by informal live music, social time, and casual dancing in a limited and cozy setting. Saturday will feature daytime classes followed by the main social dance event, the "Blizzard Ball," in the evening. Saturday's dance will take place in a beautiful, large dance hall with views of Long Island Sound. On Sunday there will be a panel/workshop -- more details to come.
PLEASE NOTE: Proof of vaccination and a temperature check will be required to attend the event. We will monitor covid numbers as we approach the event. Be prepared for the possibility of a mask, testing, and/or booster shot requirement for the event.
--
TRACK LEVELS
Beginner The beginner track is for dancers who are new or new-ish to this dance, and your classes will focus on the fundamentals of swing dance. Partnering, rhythm, vocabulary and the quintessential aesthetic of swing! Welcome to lindy hop.
Intermediate This class track will work best for dancers who have some basics under their belt, but want to know more. These dancers have been exposed to 6-count and 8-count rhythms, know basic patterns like the swing-out and lindy circle — but want to expand their dance knowledge to include unique styling, faster dancing and flowing patterns of moves.
Advanced Advanced track is for the experienced social dancer. This dancer knows the basics of swing inside out and can wield rhythms and moves around their creative vision. These classes will work for someone who can dance with anyone on the dance floor (regardless of level). They have attended or taught local lindy hop classes and have gone to festivals out of state.
--
FAQs
WHAT'S YOUR COVID POLICY? Proof of vaccination and a temperature check will be required to attend the event. We will monitor covid numbers as we approach the event. Be prepared for the possibility of a mask, testing, and/or booster shot requirement for the event.
HOW CAN I GET THERE FROM NYC? Greenport is about a 2-hour drive from New York City depending on traffic. You can also take the LIRR train to Greenport, but the Hampton Jitney runs far more frequently and will drop you off at the same place.
If we get enough demand for one, we might set up a carpooling page or another way to help make sure everyone is able to get out there.
HOW CAN I GET THERE FROM MA, RI, OR CT? From New London, CT, you can drive your car right onto the Cross Sound Ferry (ticket required), which will drop you off in Long Island only 12 minutes away from the venue.
WHERE CAN I STAY? Accommodations, including free breakfast and amenities, are available onsite or at a slightly lower price point at the sistering Harborfront Inn. On a budget, you could look further west or share an AirBnb with a group of fellow dancers.
There will be an onsite hotel package for event ticket-holders coming soon, however, you can get a similar discount through other packages, like the pre-pay option that's already on their website.
For the beautiful onsite hotel (breakfast + amenities included): https://soundviewgreenport.com/
WILL THERE BE EARLY-BIRD TICKETS AVAILABLE? There are a limited number of early-bird tickets already available which are first-come, first-serve. Once they're sold out, they're gone.
WILL THERE BE SATURDAY NIGHT ONLY "BLIZZARD BALL" TICKETS? Blizzard Ball only tickets will be made available later on. We'd like to announce the teachers before you make a decision to skip the classes 😊.
WHAT CAN I EAT? If you stay at the Sound View or at the sister hotel, The Harborfront Inn, breakfast is included in your stay. Food is also available for purchase at the hotel. The venue is a 5-minute drive from downtown, where you can find plenty of food options.
CAN I VOLUNTEER FOR A REDUCED RATE? If you are interested in volunteering, please send an email to us at "swingonthesound@gmail.com" with the subject line "SOS Volunteering." Include whether you have a car, if you have access to housing within 40 minutes of the event, or anything that might make you a great volunteer.
ARE TICKETS REFUNDABLE? In general, tickets are non-refundable. In the case of exceptional circumstances (complications with covid or extreme weather) refunds will be considered at the discretion of the venue.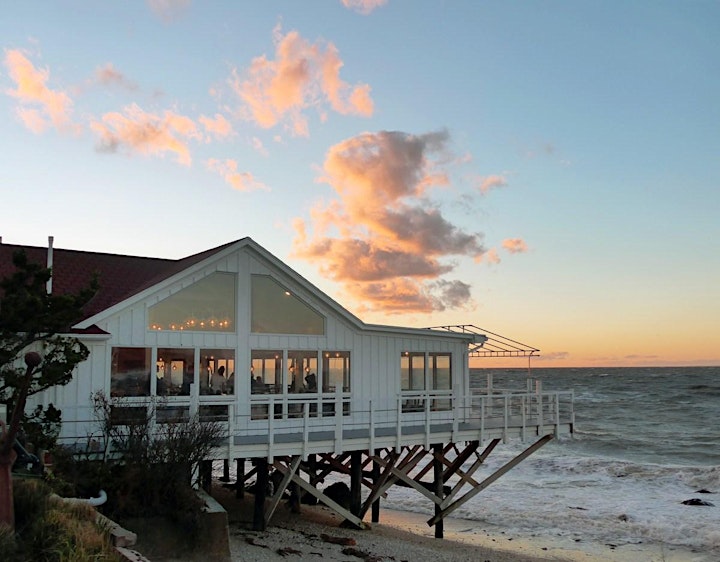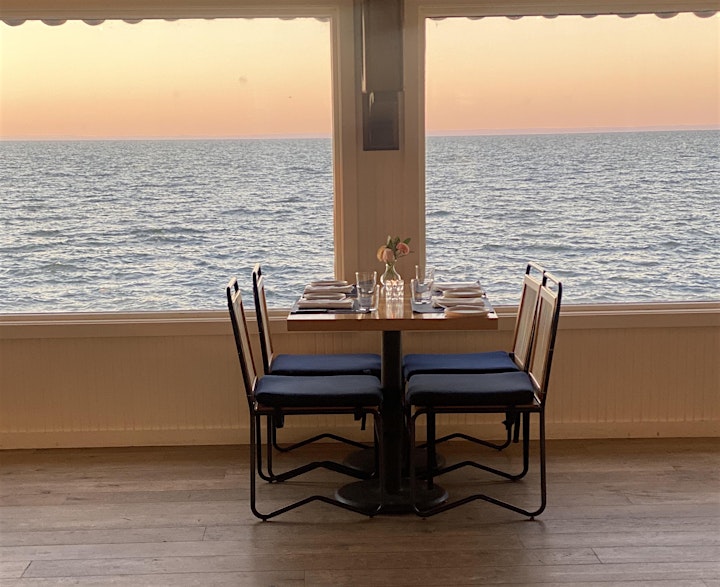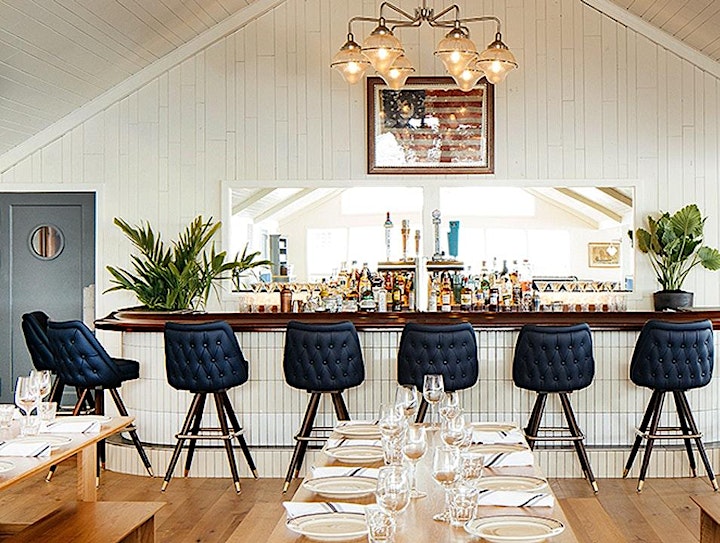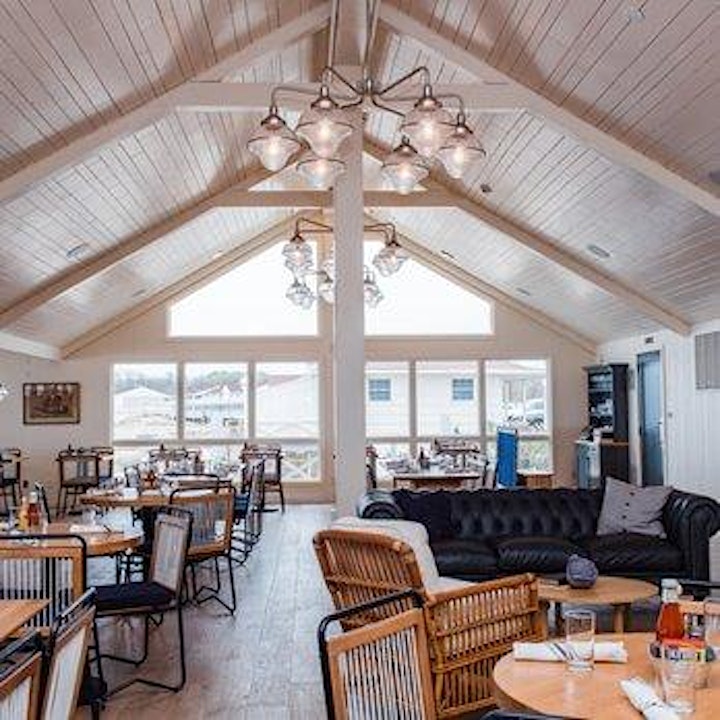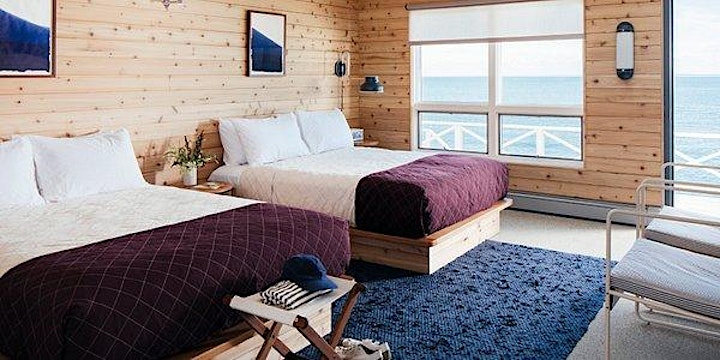 Organizer of SWING ON THE SOUND