Swimming with Schubert: Sutera Plays the Trout Quintet - CMF (Johor) 2018
Description
Swimming with Schubert: Sutera Plays the Trout Quintet (The Classical Music Festival 2018 Second Concert)
The Sutera Ensemble:
Loo Bang Hean, piano
Angel Lee, violin
Andrew Filmer, viola
Jonathan Oh, cello
with
Foo Yin Hong, double bass

Friday, 29th June 2018
8.00 PM
Jade Restaurant, Greenland Danga Bay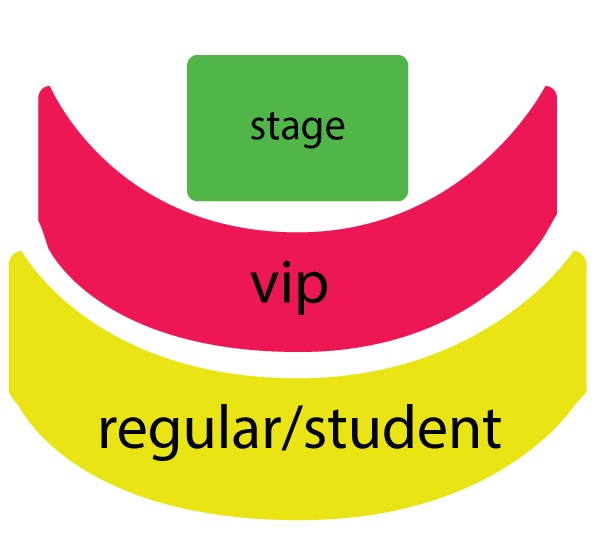 Ticket Prices:
VIP: RM 108.00
Regular: RM 68.00
Students: RM 38.00 (Please present your student ID upon registration on the day of the performance)
(SAVE UP TO RM 50.00 when you purchase a festival pass - get yours HERE!)
Synopsis:

Franz Schubert was the master of song, or Lieder. Such is his fame, that he has occasionally emerged in popular culture. In the words of musician and satirist Tom Lehrer:
We must protest this treatment…
said each newspaper reader
As someone once remarked to Schubert:
"Take us to your Lieder."
Schubert weaved his magic with the human voice, lifting words to a certain sonic beauty rarely matched, whether in his time, or in ours.
For those who love the colours instruments can produce, they can count themselves in the good company of Schubert himself, who repainted his Lieder with the new paintbrushes of a piano quartet with The Trout. With his new canvas, Schubert decided to leave out the part of the music that dealt with the poor trout being caught by the fisherman, leaving us with the simpler idea of these words by poet Christian Schubart:
In a clear little brook,
There darted, about in happy haste,
The moody trout
Dashing everywhere like an arrow.
He seemingly imagined every which way the fish swam through the waters, with a series of variations on the theme, alongside three other movements of delightful hues. A centrepiece of any chamber music programme, Schubert's The Trout brings out not only the character of our underwater friend, but the unique features of each instrument: the dancing piano, the dashing violin, the moody viola, the darting cello, and the low rumblings of the double bass, coming through the texture like the arrow.
Also on this programme are: an early work of Beethoven, bringing to us a youthful, hopeful Ludwig; and a selection from Turina's piano quartet, bringing us the flavours and passion of Spain.
Program:
Beethoven: Piano Quartet in C WoO 36 No. 3, 1st movt: Allegro vivace (6 min)
Mahler: Piano Quartet in A minor (10 min)
Turina: Piano Quartet in A minor Op.67, 3rd movt: Andante, Allegretto (7 min)
Intermission (15 min)
Schubert: Piano Quintet in A major, D.667 (Trout Quintet) (40 min)
i. Allegro vivace
ii. Andante
iii. Scherzo: Presto
iv. Thema & Variations: Andantino - Allegretto
v. Finale: Allegro giusto