Description
The Armada Abroad Program (AAP) is a cultural exchange program that bridges global connections by bringing real, concrete benefits to partner communities while stimulating mutual and reciprocal learning opportunities. We will be taking our swimmers overseas to teach lessons to communities with limited access to pool time and swimming instruction. The AAP will make an immediate impact by teaching swim lessons in-country, but also aims to create sustainable swimming programs abroad that live on. We have as much to learn as we have to teach, and through this partnership we hope to enrich our swimmers and expand their world view.
For our inaugural cycle, AAP will be partnering with the Kliptown Youth Program (KYP) in South Africa. Our goal is to create a sustainable swim program in Kliptown that will make a lasting impact in the KYP community. 15-20 Armada swimmers will travel to the Soweto Township to teach swim lessons to roughly 100 KYP scholars.
---
Join us for a night of fun and prizes on October 12, 2019 from 6:30-10:00 pm. Come dressed in 1920's era attire and win a prize for best dressed.
This speakeasy themed event will feature jazz music by Armada swimmer/musician, Hannah Mayer. Enjoy paella, tacos, fresh pupusas (made on the spot), quesadillas, guacamole and salsa and more! Visit the Swimaway Bar and grab a beer from local brewers, a glass of wine, or one of our signature drinks, before taking a stroll through the Blind Tiger Art Gallery - you might just find that unique piece you've been searching for! And don't forget to capture the night with a photo at the Photo Booth Royale!
Looking for that special gift for that special someone in your life? Maybe a private Bay Sail with a picnic lunch, beer/wine, or a private whiskey tour at Salvage & Cooke Distillery, does your family love the California Academy of Sciences - well, these are just a few of the live and silent auction prizes featured at our event.
What would a speakeasy themed event be without a bit of "fun" gambling, try your hand at Blackjack, Craps, Roulette, or Texas Hold 'em! Raffle prizes for those who haven't lost all your chips at the end of the night!
If you need a fun and safe environment for the kiddos while you enjoy a night out, bring them with you! They will have a blast at the "Sideshow," where Armada teens have a night of fun planned with crafts, games, movies, and much more!.
So don't delay, buy your tickets now!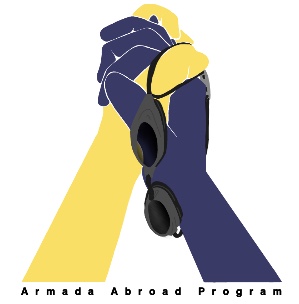 ---
Tickets & Pricing:
$200 - Purchase a family of 4 pack and receive admission for two adults and two children.
This package includes:
Admission to the Sideshow kid's area, staffed with Armada swimmers who will provide a safe and fun environment for your children.
Dinner for the entire family
Two drink tickets per adult
Entrance into the gaming tables & $50 in gamblng chips
Entrance to the live and silent auctions
A chance to win prizes
$75 - An adult admission (1 adult per ticket) includes:
Dinner & Dessert
Two drink tickets
Entrance into the gaming tables & gambling chips
Entrance into the live & silent auction area
A chance to win prizes
$30 - A child admission (1 child per ticket) includes:
Admission to the Sideshow kid's area, staffed with Armada swimmers who will provide a safe and fun environment for your children
Dinner & Dessert
Fun games, crafts, and prizes
The event is 21 and over and children must be accompanied by an adult for Sideshow entrance.
Tickets will also be sold at the door the night of the event, unless we have sold out.
---
We want to thank the many business owners, friends, and Armada parents that helped make this event possible.
A special thanks to Ocean View Brew Works for providing libations and Photobooth Royale.