Description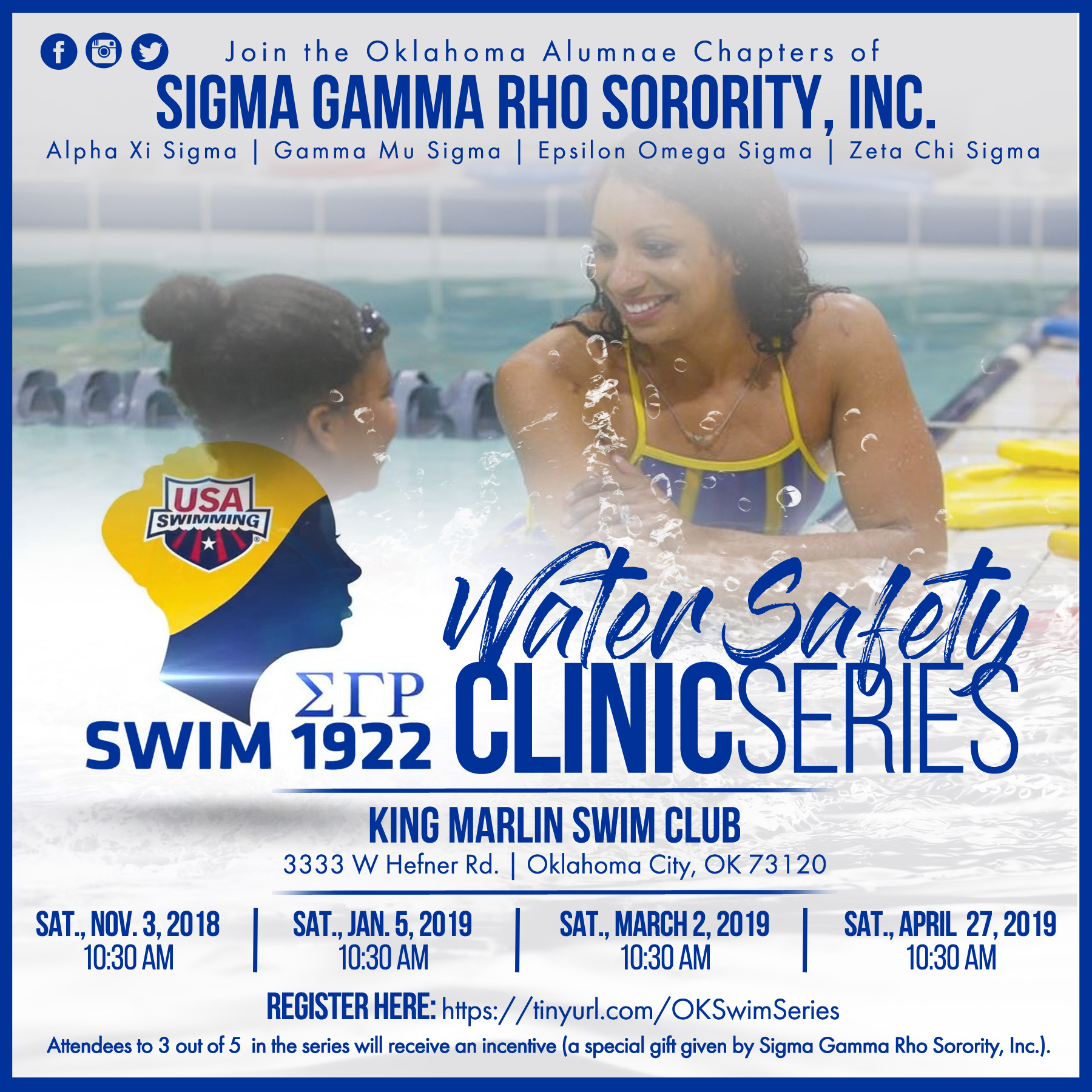 Join the #Swim1922 series in Oklahoma City at King Marlin Swim Club.
If you attend 3 out of 5 series, you will receive an incentive (A special gift given by Sigma Gamma Rho Sorority, Inc.)
Sigma Gamma Rho Sorority, Inc. groundbreaking initiative that seeks to strengthen USA Swimming's committment to Diversity and Inclusion to increase swim participation and decrease drowning rates in the community. #Swim1922 Water Safety 101 at King Marlin Swim Club will provide you with water safety procedures to prevent drowning.
Children of ALL ages are welcome!.
Children under 12 must have an adult present and waiver completed prior to event.
Swim attire is required.
Come learn basic water safety skills! If you already know how to swim, our professionals will definitely teach you something new.
Don't forget to sign up & RESERVE your spot TODAY!
#SGRho #SGRhoSW #SigmaGammaRho #OKCSGRho