Description
Coach Peter Andrew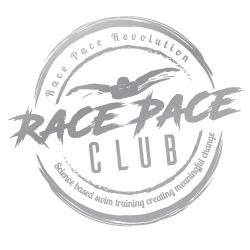 Race Pace Revolution (USRPT based) Technique and Conditioning Swim Lessons are founded on evidence-based science which leads to effective opportunities for swimmers to improve race relevant swimming techniques and conditioning in the fastest manner currently known.
Your hour session will include one on one instruction with Coach Peter Andrew. Parents or coaches are encouraged to come along, ask questions and record sessions.
SwimPro underwater video playback of athlete's stroke/s is used during the session and coached video analysis will be made available via the SwimmingCloud for athlete's, coach/parent's review within one week.
FAQs
Is there an age limit to enter the event?
There is no age limit, however, athletes must be proficient swimmers. This is not a "learn to swim" event.
What can/can't I bring to the event?
The athlete can come in their swimsuit ready to get in the water. Bring water or something to stay hydrated during the session. Parents/Coaches welcome to stay, watch & or record training sessions for later use.
Where can I find out more about USRPT based training?
http://www.swimcents.com
(Sign up for our brand new Video Podcast where Peter and Michael share their Two Cents on Swimming weekly).
http://www.usrpt.info/
http://www.race-paceclub.com
http://swimmermichael.com
Do you have any other USRPT based training opportunities at the moment?
Yes. We offer four hour clinics on weekends we are not competing and you can get more info on that by going to racepacerevolution.eventbrite.com (no www needed)
Where can I purchase USRPT DVD products?
http://www.usrpt.info/
Where can I contact the organizer with any questions?
Tina Andrew (Administrator)
Email: tina@race-paceclub.com
Tel: 785-760-0601
Peter Andrew (Coach)
Email: peterandrew247@gmail.com
Tel: 785-764-8523