SWHertsSkills: Painting and drawing (SessionID: A0004 )
Description
Learning Session
Painting and drawing (Session ID: A0004)
Release your inner artist...

Explore the wonderful world of colour and learn to paint like a pro! Have a great conversation and a cuppa while developing your creative talents.

---
Cost : Minimum £15 to cover basic equipment , and includes a hot drink too
---

Covered :-
Painting and drawing can be overwhelming so each of the different aspects will be covered..
Life drawing
Colour theory
Art history
Still Life
Working with different types of paint
e.g watercolour, oil paints, acrylic.
Included :
Basic materials will be supplied (e.g paper) but it's much better to bring your own – for example canvas, oil paints etc. A limited stock will be able to buy at the class (so don't worry if you forget your stuff!).
Duration : 120 minutes

Cost : Minimum £15 to cover basic equipment, and includes a hot drink too


Why should you attend?


Would you like an oasis of peace in your mind?
If you love art but seldom have a chance to revisit, then come!
Pick up a new skill... go on... surprise yourself!
Learn without judgement in a small group whilst having fun!
If any of the above apply to you, then this is a perfect Learning Session for you.

How might you benefit?

Do that Art thing you have been hankering to do for 20+ years
Finally get that Art hobby you promised yourself off the ground...
Time to get those Art materials you've had for 5 years out of the cupboard and into your life...
Take yourself out of your daily routine and give yourself space to relax... this can reduce stress and anxiety
Make new friends and enjoy some downtime doing something creative
Participate in interesting conversations and discover other sessions that may be of value to yourself or others you know

... and have lots of fun...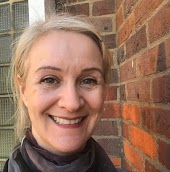 The learning facilitator : Ruth Lee