Swerve - Tax Prep + Managing Your Finances for Creative Entrepreneurs
Description
Is your creative business prepared this tax season?
Tax season is upon us and while it may not be the most exciting part of being a business owner, knowing how to prepare is vital. Join Swerve this February as we dive in to how we should be best handling our taxes and managing our finances as a creative!
This month's Swerve Speaker is D'Andre Starnes! D'Andre is a CPA at Starnes & Co. LLC, a creative consulting agency located in Winston Salem, NC. Join us as he shares his best tax prep tips and tricks and how to be on top of your finances in 2019 to make it your best year.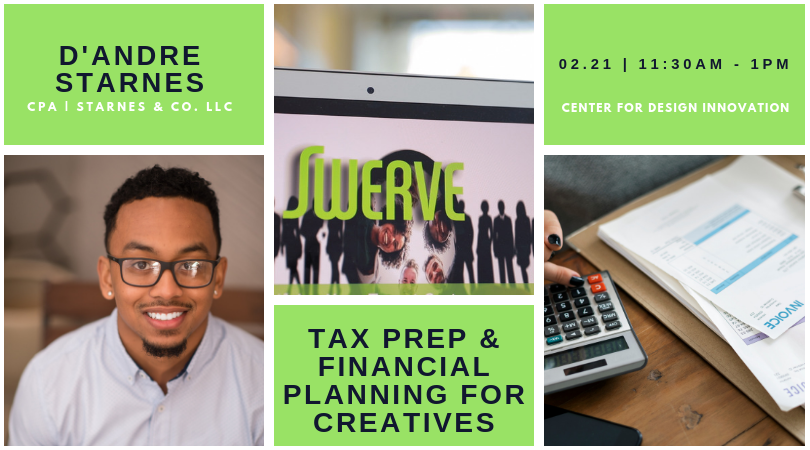 ---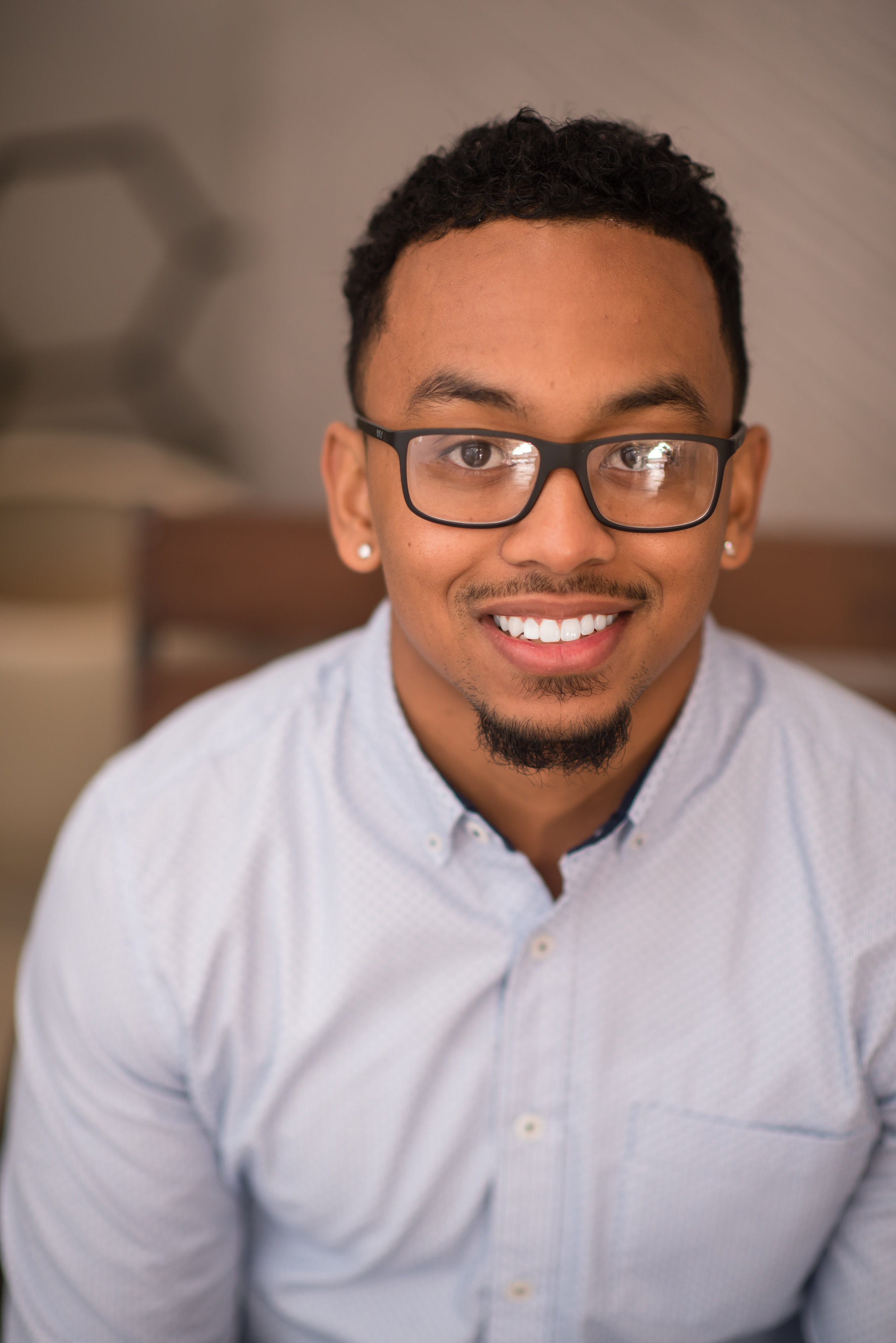 Get to Know The Speaker
D'Andre' Starnes, D'andre is Winston Salem born and raised! He is a Wake Forest University graduate, a Double Deac" with a Bachelor of Science in Finance and a Master's of Science in Accountancy. As of August 2017, D'Andre became a licensed Certified Public Accountant (CPA) in the state of North Carolina. D'Andre's wealth of experience in the Wake Forest School of Business has allowed him to develop the accumen necessary to run a successful business. Additionally, D'andre's time in the public accounting industry has provided him with the experience of working with many large companies and developing a deep understanding of the key performance indicators needed to run a successful business.
---
Don't miss out on this interactive lunch & learn style meet up!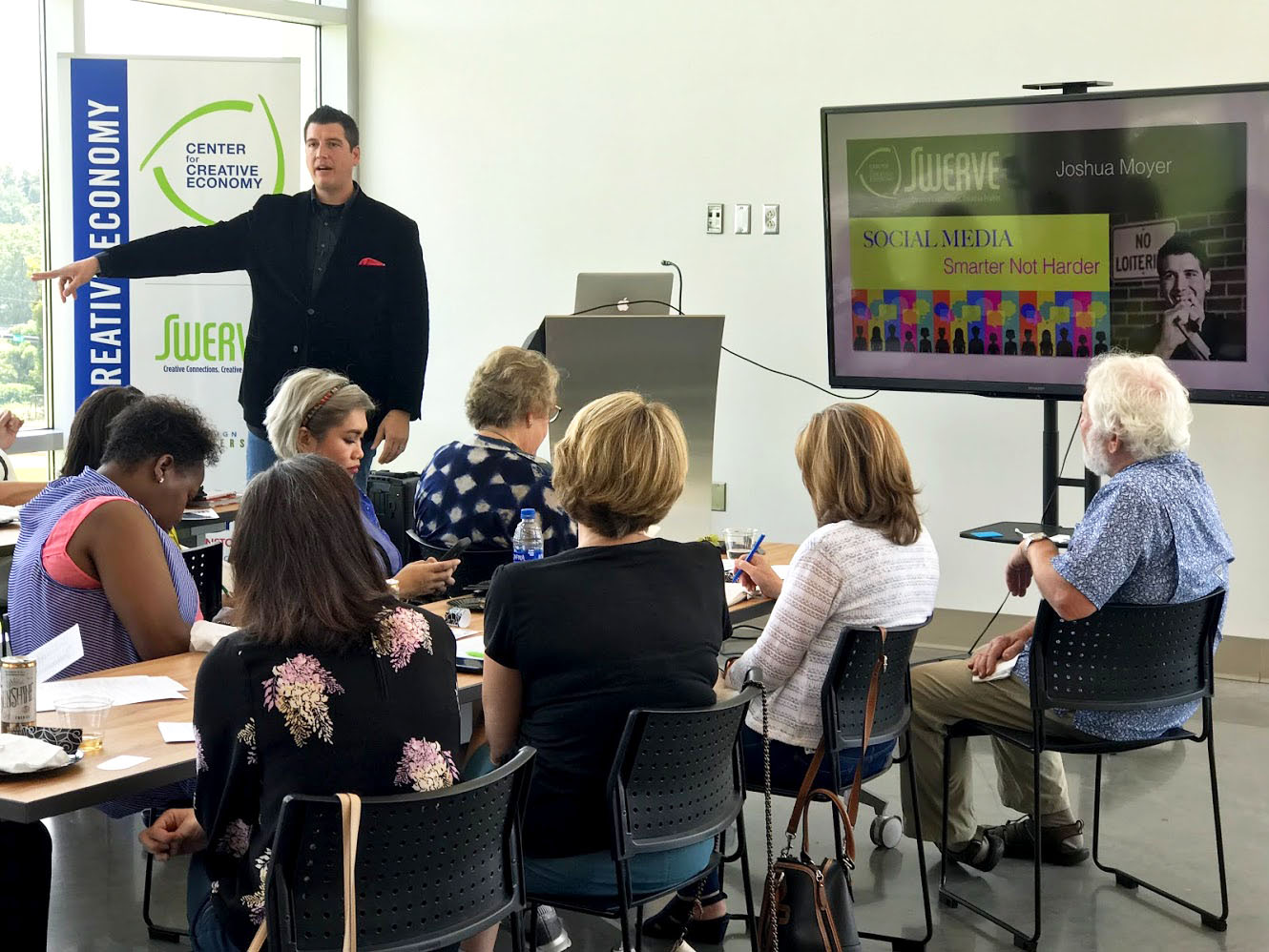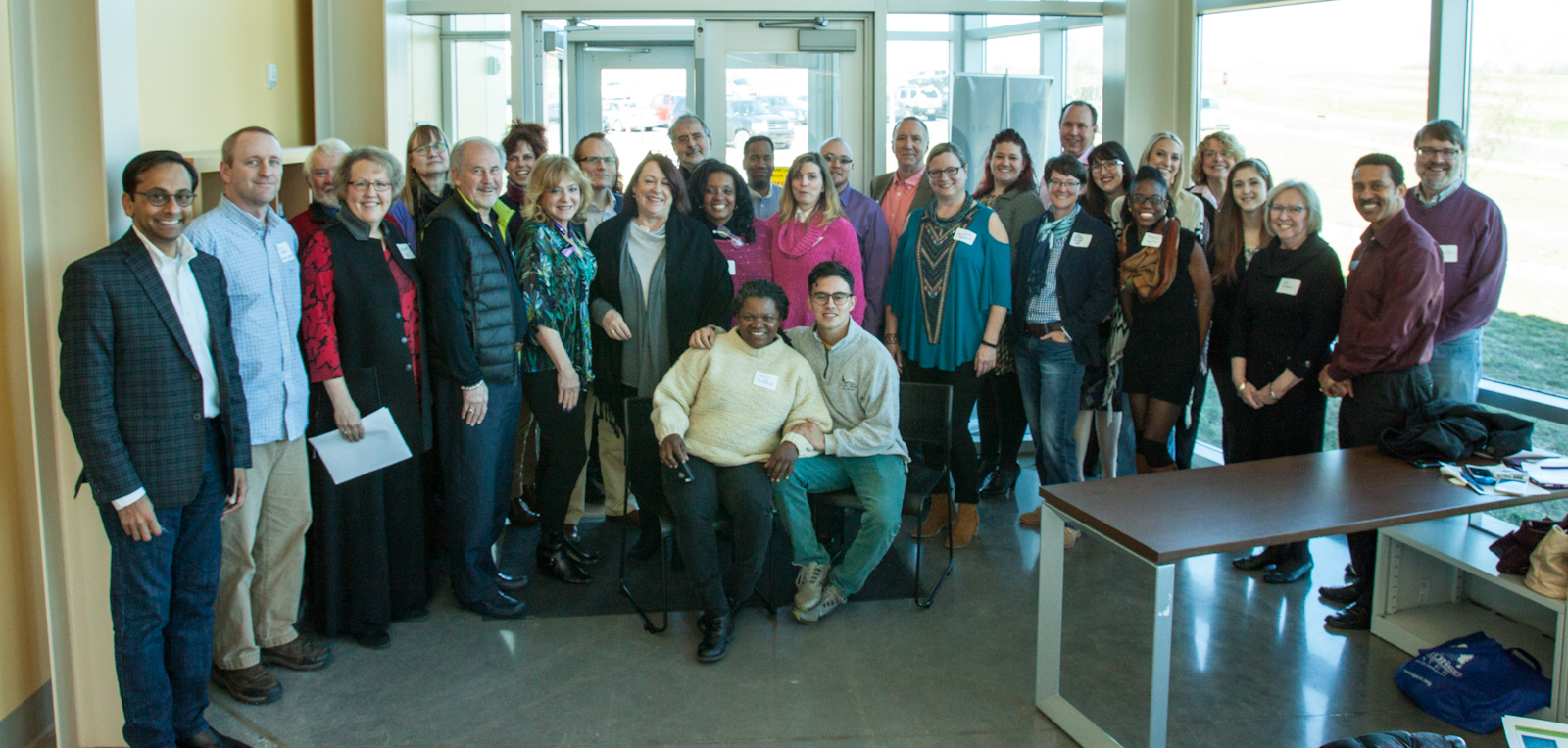 We can't wait to see you there!
The event is free to Swerve members and $20 for all others
Delicious locally catered lunch will be provided!
To learn more about Swerve, click here.