Description
Canned Spam: Recipes and Ways to Prepare
Nobody likes spam emails, right? They are, indeed, as ubiquitous and inescapable as the canned meat according to a 1970's Monty Python sketch which inspired the term. But with billions of cans of Spam sold in over 40 countries, somebody likes the stuff. Perhaps the same holds true for the emails.
Join Swerve Speaker, Jason Drass, as we discuss how to warm up the canned spam, play with some recipes, serve it up with unique style and influence your audience!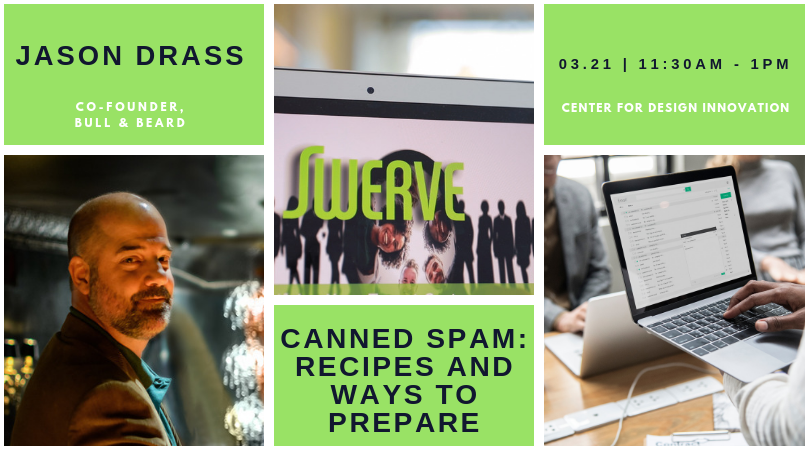 ---
Meet This Month's Swerve Speaker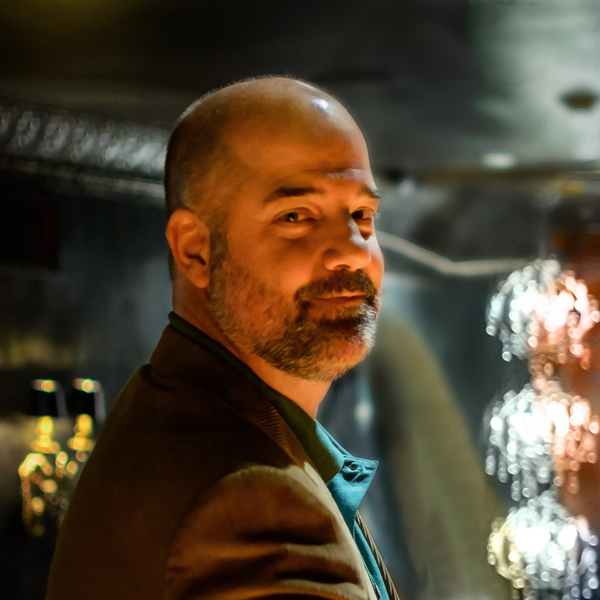 Jason Drass | Co-Founder, Bull & Beard
Jason produced video, television & film until webcasting came along to bridge the gap to the digital world. After earning a Masters degree in communication he spent most of the last 25 years successfully producing hundreds of projects including websites, web & mobile applications, streaming media, digital marketing (including e-mail campaigns), and other digital projects to go with an early career portfolio of TV, video and film work.
Jason cut his agency teeth at Mullen where he implemented digital initiatives for a variety of high profile brands. Prior to that, he spent several years with Intel and WebMD before starting a multimedia event production company that specialized in video/film production and interactive design. Jason co-founded Bull & Beard as an "Agency Collective" that matches brands with specialized agencies and trusted resources across the advertising, marketing, & digital spectrum.
---
Don't miss out on this interactive lunch & learn style meet up!
We can't wait to see you there!
The event is free to Swerve members and $20 for all others.
Location: Center for Design Innovation Atrium
Catered lunch will be provided.
To learn more about Swerve, click here.