About this Event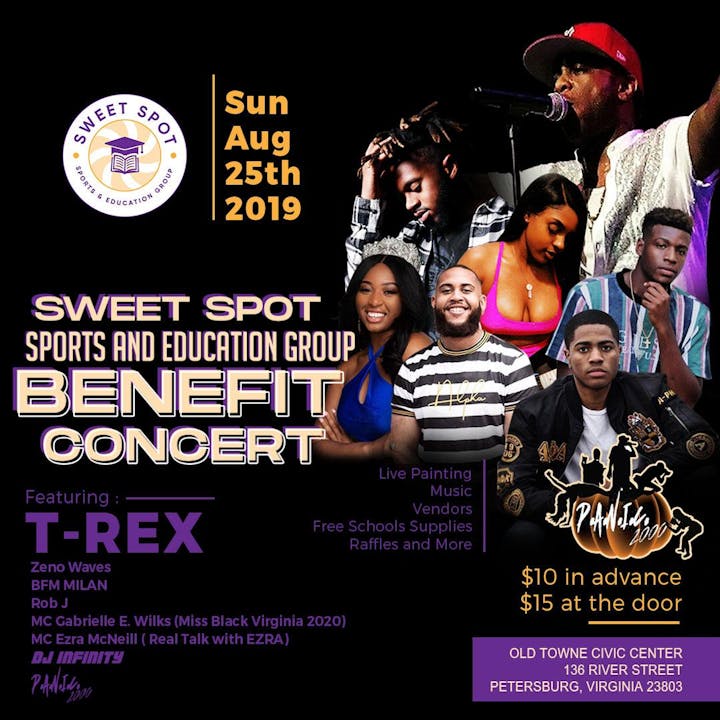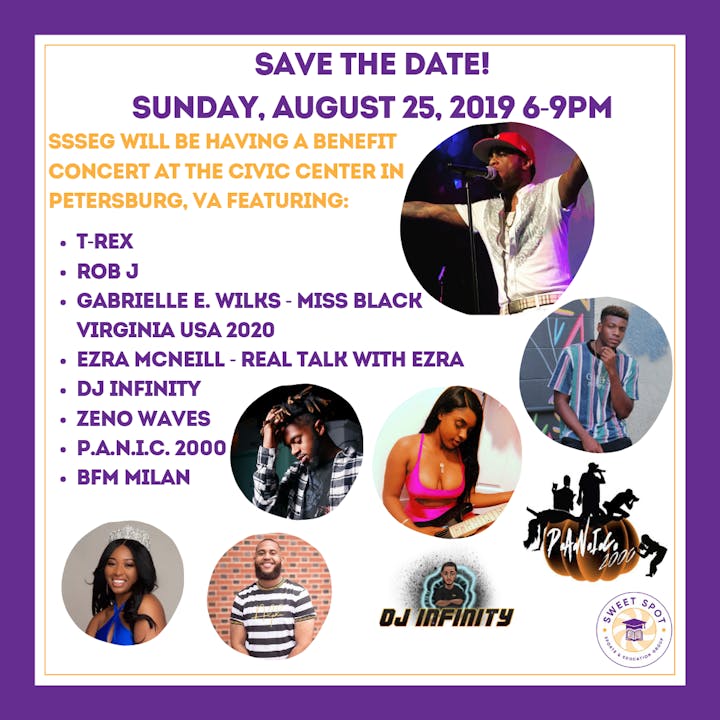 Sweet Spot Sports and Education Group (SSSEG) is putting on a benefit concert at the Old Towne Civic Center in Petersburg, VA Sunday, August 25, 2019 6-9pm. This concert is to promote education, sports, and bring awareness to the student debt crisis in America. We want to help ELIMINATE student debt in America!
The first half of the event will be a concert. Gabrielle E. Wilks - Miss Black Virginia 2020 (@shihirahann) and Ezra McNeill - Real Talk With Ezra (@w.e.d.mcneill) will be the MC's. The concert will include Zeno Waves (@zenowaves), P.A.N.I.C. 2000 (@vsupanic_2000), BFM Milan (@bfm.milan), Rob J (@robjofficial), and T-Rex (@trex0506). The last half of the concert will be a party, featuring DJ Infinity (@djinfinity301), with music and food at the concession stand.
There will be live painting featuring Richmond, VA artist, Brittany Brown and Sacremento, CA artist Tayler Johnson A.K.A. Mastarpeace.
There will be a photobooth where you can show your support for SSSEG and bring awareness to the student debt crisis.
There will be vendors from Virginia State University. We want this to be a community event. We support young entrepreneurs and small businesses in our community.
There will be raffles, live painting, free gifts, free school supplies and so much more. Please come out and support SSSEG, the concert, and the vendors. This will be a fun filled event that you will not want to miss.