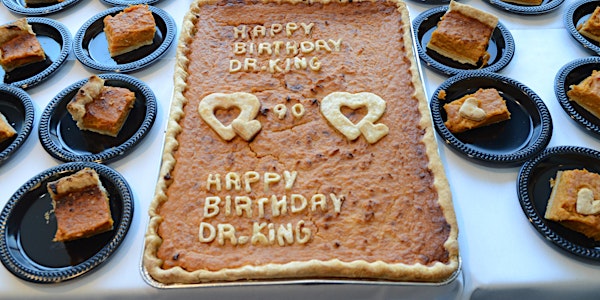 Sweet Potato Comfort Pie: Reflections for 7th Annual MLK Jr. Program
We want to hear from those who gave pies and those who received pies for the 7th Annual program.
About this event
Sweet Potato Comfort Pie 7th Annual MLK Holiday of Service: Amplify Our Love with Pie. Mark your calendar for the virtual reflections event!
We want to hear about the impact of the pie gifting and receiving from the Annual Martin Luther King Jr. Holiday of Service.
The event will take place from 2 to 3:30 pm on Sunday, March 7th. You will receive the Zoom link to attend on Thursday, March 4th.
If you would like to contribute to this work, donations can be made as you register - or at Sweet Potato Comfort Pie.
Visit us on Facebook at: https://www.facebook.com/SweetPotatoComfortPie/ and find us on Instagram at @sweetpotatocomfort & Twitter at @comfortpieorg.
Please note: This event is limited, if you are unable to attend please cancel your ticket reservation.