Sweet Potato Comfort Pie: Fourth Annual Martin Luther King, Jr. Service Ho...
Description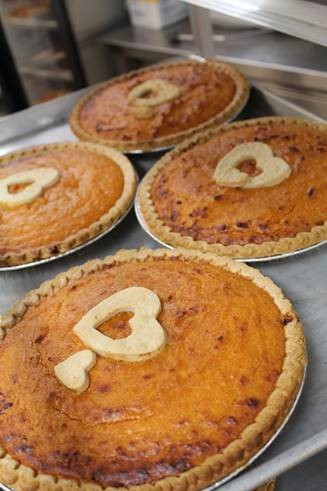 Keep Your #Eyes on the Pies!
Sweet Potato Comfort Pie: A Catalyst for Caring and Building Community
Our Fourth Annual Martin Luther King, Jr. Holiday of Service at the new Brookview Community Center in Golden Valley, Minnesota is just a few days away - Sunday, January 14th! Please make sure to register so we can hold a seat for you.
Talking about race is a tough subject. Does anyone really listen to you? Come share your own authentic stories over sweet potato pie. Together, we will decide who in our community to recognize with our empathy, gratitude, and solidarity. In honor of Dr. Martin Luther King's birthday, we will distribute 89 pies (the age Dr. King would be). Sweet potato pie has its own significance as the sacred dessert of Black culture with its origin in the South, where Dr. King led his ground-breaking work for civil rights. This simple, powerful act of preparing and sharing sweet potato pie has comforted people and strengthened relationships for years. Our 2018 event launches a literary contest for middle and high school students sponsored by the Golden Valley Human Rights Commission. Twin Cities' musicians, including Wendy Goldberg and Shir Harmony, Susan Ramlet, MN State Representative Mike Freiberg, and Hip Hop artist, Toki Wright, will perform uplifting songs in the spirit of Ubuntu (I am who I am because of who WE are).
Please arrive right on time as you will not want to miss a thing!
Visit us on Facebook at: https://www.facebook.com/SweetPotatoComfortPies/.
You may donate to Sweet Potato Comfort Pies when you register, or through our GoFundMe page at: https://www.gofundme.com/SweetComfortPies. Keep Your #Eyes on the Pies!
Be sure to share this event on Facebook and Twitter.
See you on Sunday, January 14th!