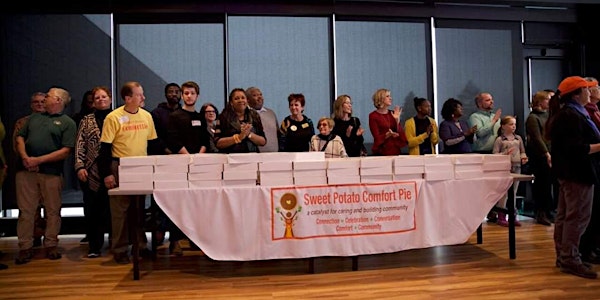 Sweet Potato Comfort Pie: Fifth Annual Martin Luther King, Jr. Service Hol...
Event Information
Location
Brookview Community Center
316 Brookview Parkway South
Golden Valley, MN 55426
Description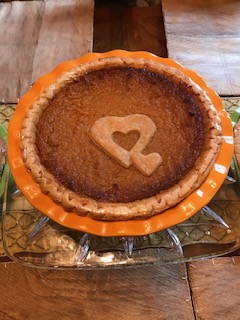 Keep Your #Eyes on the Pies!
Sweet Potato Comfort Pie: A Catalyst for Caring and Building Community
On Sunday, January 20th, we will celebrate 5 years of Sweet Potato Comfort Pie acting as a catalyst for caring and connection for the Annual Martin Luther King, Jr. Holiday of Service! You don't want to miss the celebration at the new Brookview Community Center in Golden Valley, which marks the 90th birthday of Dr. King. Please register soon so we can hold a seat for you.
Talking about race is a tough subject. Does anyone really listen to you? We will distribute 90 pies in honor of Dr. King's 90th birthday. In the African American community, this simple, powerful act of preparing and sharing sweet potato pie is a revered practice for comforting people and strengthening relationships. Twin Cities' musicians will perform uplifting songs in the spirit of Ubuntu (I am who I am because of who WE are).
Please arrive a bit early for we must begin precisely at 2pm.
Donations can be made as you register - or to the Golden Valley Community Foundation for Sweet Potato Comfort Pie at: P.O. Box 27307, Golden Valley, MN 55437.
Visit us on Facebook at: https://www.facebook.com/SweetPotatoComfortPies/.
Please share this event on Facebook and Twitter.
See you on Sunday, January 20th!
Please note: Baking of the 90 pies is on Saturday, January 19th at Calvary Lutheran Church (7520 Golden Valley Rd, Golden Valley, MN 55427) from 9:00am to 5:00pm in Golden Valley. To register for baking, please contact Kate Towle at: ktmuse@centurylink.net.
"The ultimate measure of a man is not where he stands in moments of comfort and convenience, but where he stands at times of challenge and controversy." Dr. Martin Luther King, Jr.
Date and time
Location
Brookview Community Center
316 Brookview Parkway South
Golden Valley, MN 55426