Sweet Deliverance & Underground Food Collective

Multiple Dates
Event Details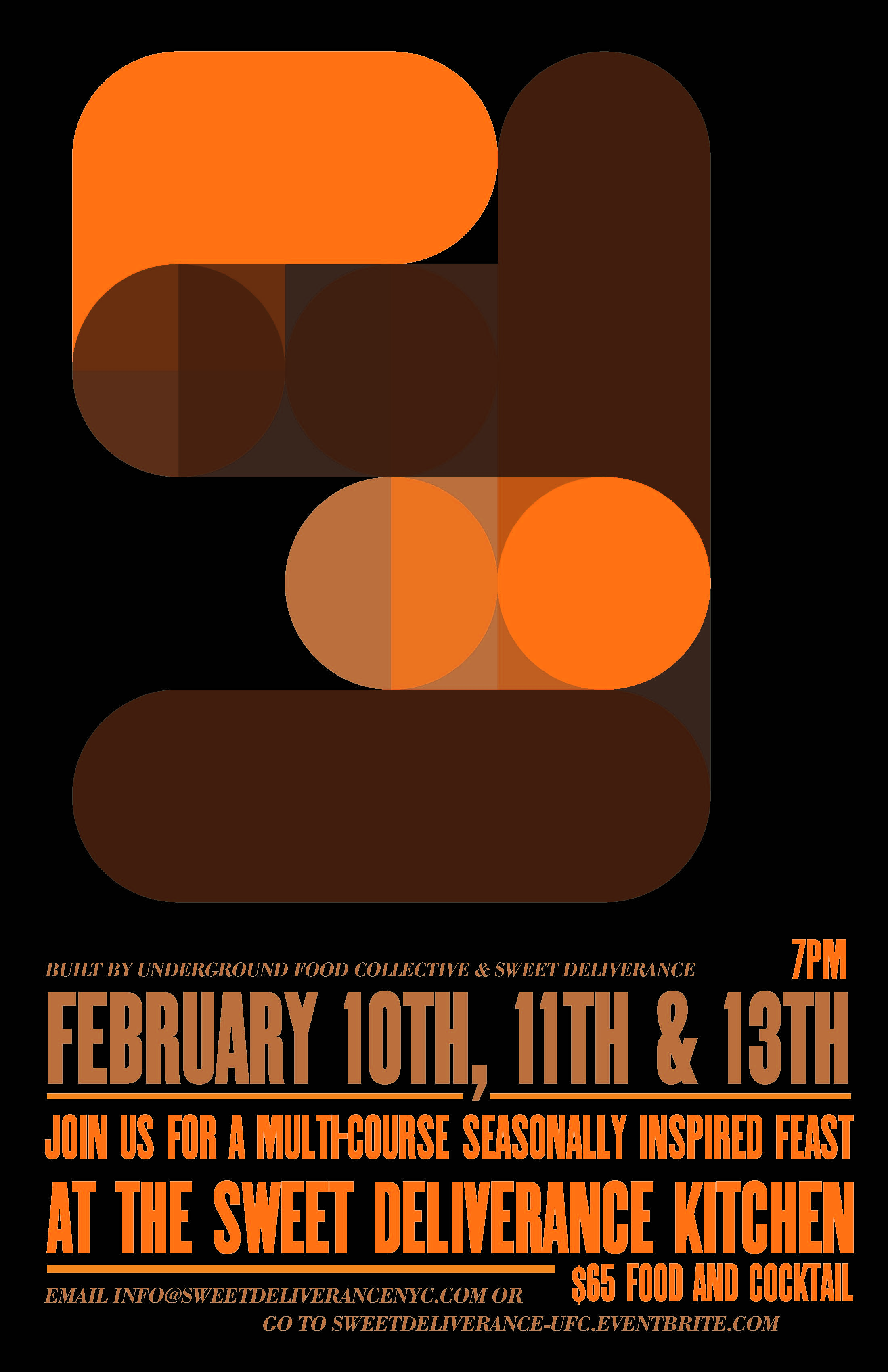 This February, the Wisconsin based crew of the Underground Food Collective is back in Brooklyn for three wonderful evenings with Sweet Deliverance. Dinners will be a multi-course family-style feast, replete with seasonal and preserved provisions, Wisconsin raised meats, and other tasty confections.
We will provide one cocktail to kick off the evening and will also have wine and beer for purchase.  After the dinners, we will open the bar and welcome you to stay around a while for drinks and a visit.
Tickets for December's event sold out fast: get your tickets today!  All dinners will be held at the Sweet Deliverance kitchen in Brooklyn. Contact us with any questions or requests you might have. 
Sweet Deliverance is located at 1285 Atlantic Avenue, New York, Brooklyn, NY
Organizer
The Underground Food Collective is a cooking collective based in Madison, WI. We have a catering company, Underground Catering, an artisan salami business, Underground Meats, and we've just opened our second restaurant Forequarter, located on the near-east side of Madison (we lost our first, the Underground Kitchen, in a fire in June 2011). We cook as a collective, which means we don't have a head chef or owner. Rather, we work together, drawing on our diverse set of experiences, training, and talents to produce food that's better than any one of us could do alone.