Description
National Ice Cream Day 2018 is quickly approaching and O-M-G, we have something extra sweet instore for this event!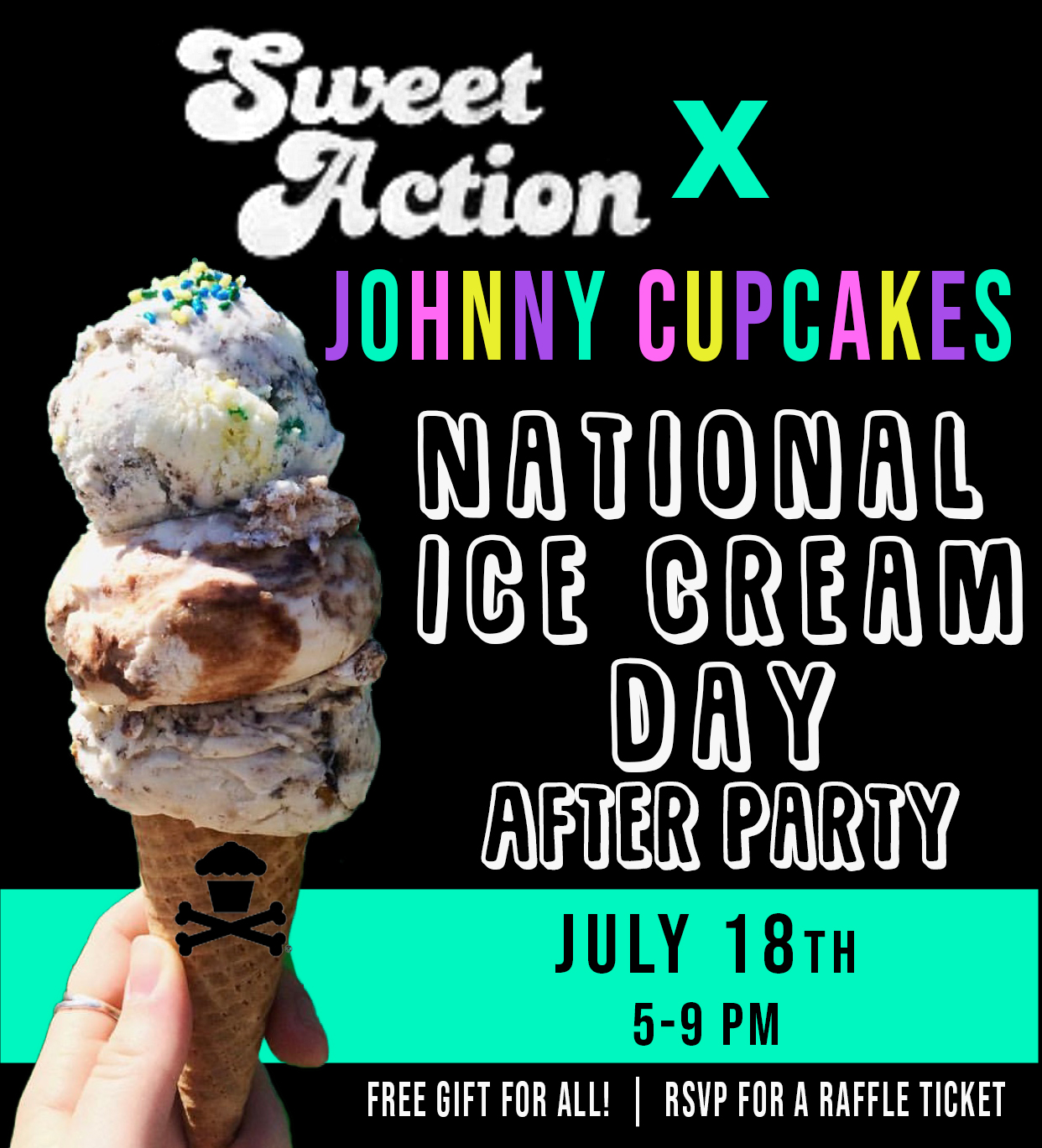 Sweet Action Ice Cream has teamed up with the legendary Johnny Cupcakes, the World's First T-shirt Bakery, to host a super sweet Pop-Up Shop on July 18th for a national ice cream day after party!

Your Denver Johnny Cupcakes Cake Dealer, @heyyyitsla, will be baking up a fresh batch of cupcake & sprinkle themed tees, socks, hoodies, sweatpants, snapbacks, leggings, stickers, pins and SO MUCH MORE!
Now for the BEST PART! Now for the BEST PART! We are going to have an Exclusive Johnny Cupcakes National Donut T-Shirt Release!! You DO NOT want to miss out on this exclusive event!!
Haven't heard of the brand? Check out Johnny Cupcakes! A sweet apparel brand dripping with sweet pop-culture references, often replacing iconic symbols with cupcakes!

*FREE GIFT FOR ALL & JC RAFFLE!*
WANT TO KNOW HOW TO EARN TICKETS FOR THE RAFFLES?
-RSVP to the Facebook Event
-RSVP to this Eventbrite
-Follow @heyyyitsla and @sweetactionicecream on instagram
-Buy 3 shirts at the Pop-Up Shop
-Puchase ice cream from Sweet Action
-Bring a friend with you to the Pop-Up Shop
-Share this event (Facebook, Instagram, etc.)
-Be sure to follow @heyyyitsla's stories on instagram for the whisper word